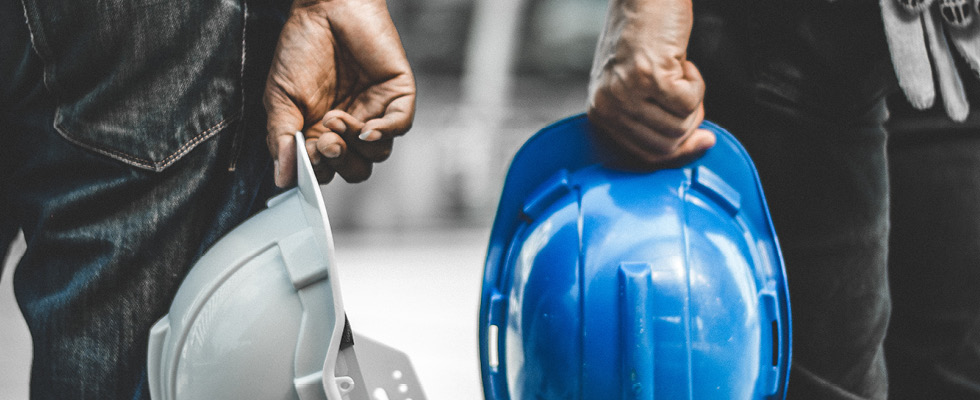 Investing money to save money
While heavy construction consistently ranks among the top industries for injuries and fatalities, the increased use of technology is helping to turn the tide and make jobsites safer.
According to the Occupational Safety and Health Administration (OSHA), in 2019, construction accounted for about one in five worker fatalities in private industry, despite construction representing just 8% of U.S. workers. Reducing worker injuries has taken on additional urgency following the $1.2 trillion Infrastructure Investment and Jobs Act.
Many factors make the average jobsite potentially dangerous, including the use of large equipment, poor visibility, uncertain communication and continually changing terrain and related conditions. The constant push to meet project deadlines adds to the stress and often leads to an even more dangerous environment. Worker safety must be a priority for every heavy construction contractor if the industry is to reverse the trend.
Safety Is an Investment
A contractor's safety record is often a significant factor in determining who wins a contract. The jobsite safety record is poised to become even more important as state and local governments pull in money for projects, and a poor safety record is a direct hit to the bottom line.
Contractors can make a modest investment on the front end and lower their costs. Research suggests that the average cost of an injury is $15,000. Construction-related injuries nearly double that amount, totaling $27,000 per injury. For every $1 invested into high-quality safety programs, companies can expect to realize up to $6 in savings, according to OSHA. The agency found that the cost savings derive from fewer illnesses, injuries and fatalities, all of which drive jobsite productivity.
According to the Centers for Disease Control and Prevention (CDC), the average cost of an occupational fatality is roughly $990,000. That includes medical expenses, worker's compensation and civil litigation. Costs related to an injury or a fatality are just the beginning. The disruption of work, increased insurance premiums, attorney fees, and hiring and training of replacement workers add to the total cost and reduce the profit margin.
In 2019, according to the Center for Construction Research and Training, construction recorded more than 1,100 fatal injuries, or around three fatalities a day. Fatalities across all U.S. occupations have dropped from about 38 per day in 1970 to 15 per day in 2019.
Unfortunately, the construction industry hasn't necessarily seen the same trend. The construction industry has made strides toward safer jobsites, but there is more to be done. While no two sites are alike and every jobsite requires a tailored approach to safety, there is one constant that teams should use on every jobsite: technology.
How Do Contractors View Safety?
The COVID-19 pandemic investment put a new focus on workplace safety, but it largely focused on personal protective equipment (PPE) and other safety considerations of the moment. Gear such as high-visibility vests, goggles, gloves and face masks are just the start. Although many contractors recognize the need for additional safety protocols, according to a study by the National Safety Council, nearly six in 10 (58%) construction workers believe project safety takes a back seat to productivity.
A straightforward way to accomplish a focus on safety is via toolbox talks. Supervisors should use the opportunity to remind everyone on the jobsite of the risks on the job that day and share prevention strategies. Too often, companies prefer to pay for problems as they arise instead of investing in strategies to prevent them — and reduce costs in the process. In the case of the jobsite, many spend more on medical care than on preventative training.
One study found that, on average, 3.6% of construction companies' budgets go toward workers' compensation. The dollar allocation for safety training? Just 2.6% on average.
Numerous Safety Benefits
Beyond protecting workers, a safety program also delivers measurable business benefits, making it a wise business investment. Among the benefits are better insurance terms.
A survey from Dodge Data & Analytics found that nearly 80% of construction companies expect improved insurance premiums and terms from an effective safety program. That percentage increases to 90% when scrutinizing top-tier contractors. A workplace culture that prioritizes safety helps lower a company's experience modification (MOD) rating. A low MOD rating can help result in lower insurance premiums. While a lower MOD rating has an immediate benefit of lower insurance premiums, it also helps companies' bids. A company's MOD rating could be the tiebreaker when deciding on a winning bid.
Today's jobsite has various safety-focused technology options, from advances in machine control to geographic information system (GIS) navigation technologies to wearables utilizing Internet of Things (IoT), utility detection and radio-frequency identification (RFID) connectivity. For top-ranked companies, the safety investment is mandatory to maintain their position as industry leaders and as players for high-reward contracts. An added benefit is the role a safety program plays in attracting top talent, a business imperative in a super-tight labor market. Contractors must bolster their safety programs to protect their most significant and most prized asset: their employees. Skilled workers have never been more highly valued and in such demand. Why not protect the investment?
Safety investments and initiatives paired with technology that support them can form the foundation of a business-winning strategy. Companies should no longer view the correlation between an effective safety program and company success as separate; they are the same. Safety goes far beyond protecting valued employees. It indicates an advanced company confident in its operations.