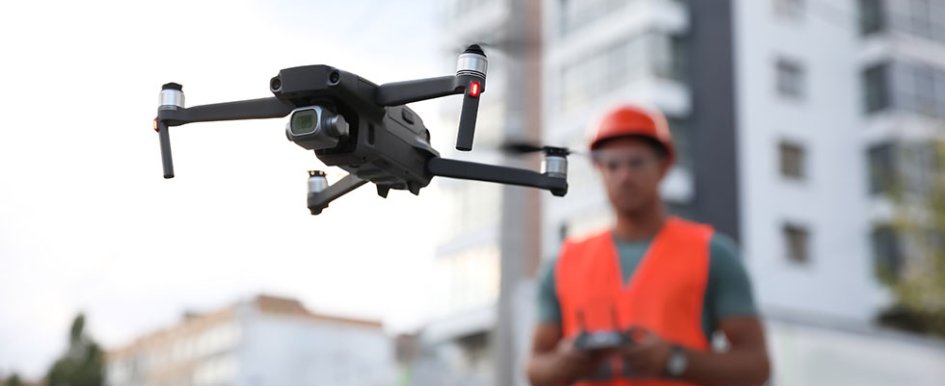 Historically, the construction industry has eschewed professional marketing, instead relying heavily on word-of-mouth and relationships to generate new business and make industry connections. While this strategy is certainly effective in some cases, it limits the ability for construction companies to reach into new geographical markets to offer the services they provide. Marketing remains a relationship-based component of business, but the vast reach of today's communication methods has undeniably made it easier for construction businesses to effectively coordinate service area expansions, gain new business and improve customer retention. The internet has provided many important tools for marketing a business and connecting with potential customers, and ongoing technological advancements ensure that new marketing practices are emerging all the time. The following are the most important, according to marketing professionals.
1. Social Media
A well-maintained social media presence allows you to leverage your competitive advantage to be the company customers choose and industry contacts remember. Decision-makers don't select companies they've never heard of, especially when they're choosing someone to complete a large, costly or important job.
By maintaining a positive social media presence, you're increasing your company's online visibility, providing social proof of your capabilities and conveying an approachability that customers often miss out on from analog brands. Social media marketing is highly beneficial due to its reach and cost-effectiveness. Anyone can create a social media presence for little to no cost. If you don't know where to start, try asking yourself: What is the value you provide that differentiates your business from competitors? What is the reason your customers come back to you and how do you go above and beyond to deliver satisfaction to every one of them?
Eye-catching social media posts can translate the value you offer by showing your uniqueness, expertise and value. For example, a commercial design/build firm can choose to share 3D renderings or before-and-after photos; an excavation contractor can share a time-lapse of an impressive and transformational project they took part in. Showing your work will allow you to quickly gain recognition within the industry and be the voice of authority in your chosen discipline.
As awareness of your brand (and your follower count) grows, it may be tempting to use social media to promote your company, but a good rule to keep in mind is the 80/20 rule, which says that 80% of your content on social media should provide value to your followers without asking anything in return, with the remaining 20% utilized as promotional posts. Keep up a steady cadence of interesting or valuable posts to keep your company name top-of-mind. This perseverance can lead to increased engagement, recognition and trust in your business that, over time, will translate to sales.
2. SEO
The name sounds techy and a bit scary, but search engine optimization (SEO) is simply a set of actions that help your website get high-quality traffic and increased search engine rankings. The competition in construction-related industries is rather fierce. To get more projects, more sales and more repeat clients, you must find a way to distinguish your company from all the competitors in your area. SEO is a robust, multifaceted part of a solid content-based digital marketing strategy to make sure your company has that advantage. Most business owners know they need a website, but a significantly low number of them realize that they need SEO to make their website effective.
Consider this: when you need to find a service, product or information, how many pages of Google results are you willing to thumb through to find what you need? For most people, the answer is zero. We want top results and most of us are unwilling to even scroll to the bottom of the first page, so where do you want your website to be displayed?
When executed effectively, your SEO strategy can ensure your website is among the top search results. With that in mind, SEO is a specialized area of marketing and web development that most laypeople don't stay up to date with or even know how to execute. Fortunately, you can easily find an SEO expert to help elevate your brand.
3. Photo & Video
Perfecting the art of showing rather than telling is more valuable than many business owners realize. In construction, photography serves a multitude of purposes, including marketing and advertising, project documentation, portfolio collection, social media, recruiting, safety training, RFP responses/proposals, and shortlist presentations.
Photography has advanced far beyond the classic point-and-click camera. Although there's absolutely nothing wrong with point-and-click photography, technology and innovation have given us a whole range of photography tools with which to capture all angles of your projects. For construction industry firms, quality photography can deliver significant benefits in a variety of ways. From providing essential project documentation to supporting your brand, your company's photography will serve you and your project stakeholders before, during and after construction. These days, there are many different lenses through which to convey your company's story, document your projects and share on social media. 
4. Action Photography
It's a classic for a reason. Action photography makes it easy to capture a project's progression (and the teams completing the work) in a way that emphasizes the value in your approach. A good construction photographer can even take breathtaking photos of your equipment, materials and completed projects to make your company really stand out from other firms.
5. 360-Degree Virtual Reality Images
This type of virtual reality (VR) photography allows you to capture a full 360-degree view of a jobsite, creating an immersive VR experience that feels like you're walking onto the jobsite or completed project in person.
6. Drone Photography
A popular medium that keeps gaining more popularity on construction jobsites, drone photography is a great way to gather photos and footage of projects from a bird's-eye view. Not only is aerial photography interesting to the viewer and fantastic for marketing, but it also provides you with a big-picture look at how your project is advancing.
7. Time-Lapse Imagery
Time-lapse photography is quite important when it comes to showing the time scales of construction activity, making it the perfect way to show your ability to bring amazing projects out of the ground.
8. Video
From purely utilitarian uses, such as project documentation, to social media, advertising and value-added content for your followers, video serves as the ultimate tool for all of your business needs. If this sounds like a lot of unfamiliar, costly equipment, don't worry. You can reap the benefits of excellent photography without outrageous expenditures by building a working relationship with a talented local photographer or videographer skilled in construction imagery.
Today's communication technologies allow construction firms to implement successful marketing and advertising strategies that reach the widest and most relevant audience possible with a combination of SEO, photography, video and social media practices. No matter your firm's role in the construction industry, you can attract new business, get more referrals and stay ahead of the competition when you get serious about marketing.