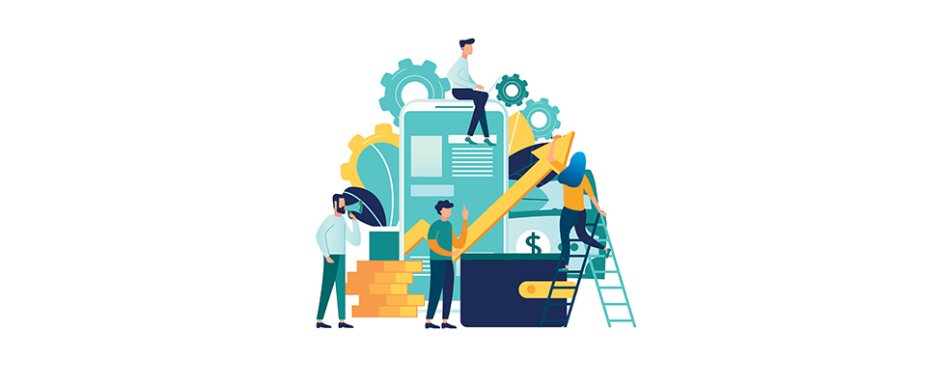 How to leverage tech to control financials & gain certainty in uncertain times
Construction contractors have become well practiced at triaging an array of pain points from continued inflation, backlogs, supply chain challenges and a labor shortage. Years of fielding geopolitical and economic curveballs have accelerated the digital transformation of an industry famously reticent to abandon traditional processes. 
Pre-pandemic, McKinsey & Company found that the largest clusters of technology use cases included 3D printing, modularization and robotics/digital twin technology. 
Today's atmosphere of ambiguity and volatility has motivated more construction companies across the value chain to deploy digital technologies to get a clearer picture of project operations and strategic inventory strategies, optimize asset efficiency and manage risk. Most experts expect an economic downturn in some form. The American Institute of Architects' (AIA) Consensus Construction forecast, which compiles numbers from several prominent analysts, predicts nonresidential construction spending will grow at about a 6% clip this year before flatlining in 2024 to less than 1% growth. 
As new geopolitical and economic headwinds whip up this year, nonresidential construction executives are turning to tech platforms and point solutions to take unprecedented control of financials to create the greatest certainty in an environment plagued with uncertainty.  
Tech to Take Control of Your Financials
To make the right decisions in accordance with the up-to-the-minute health of a business, contractors need to be able to appraise their financial situation on demand. Digital solutions are available to help contractors have a clear and constantly updated view of financial statements, credit scores, work on hand, bids history, management reports, current and aggregate limits, underwriting profile and open bond liability. Construction companies are under pressure to safely deliver high-quality projects on time and within budget despite external factors outside companies' control, like labor shortages and supply chain bottlenecks. Supply chain delays have led to disrupted timelines, so construction executives are turning to project control and cost management software that can crunch the numbers in real-time so leaders can eliminate surprises and make informed decisions. In an industry enduring low profitability and thin margins, executives cannot afford to neglect technologies that can unearth optimization and efficiencies buried in legacy processes. Additionally, McKinsey & Company suggested that digital transformation can result in cost reductions of 4% to 6%.
Owning the Bid Process for Accurate, Speedy Bids
The faster a contractor can get qualified and obtain a bid bond, adjust bids, update work in progress, obtain additional credit and order performance and payment bonds, the better position they are in to win jobs. To gain an edge on the competition and to maximize margins, contractors must master the bidding process not only by submitting winning bids but also accurate bids in line with fluctuating costs. With so many factors influencing labor, materials and energy costs in today's inscrutable economy, contractors must guard against incorrectly building future costs into bids, which can be potentially catastrophic. Losses would also lead to more expensive rebuilds, so the sum insured and bonded may need to be revised to minimize the risk of being underinsured. The manual method to get bids and performance bonds involves a tedious process of sending the bid invitation letter, job specifications and bid request forms to their insurance agency, which would get an offer from a surety bond company after lengthy credit and background checks. If the contractor wants to submit another, higher bid, then the agent will request more information, resulting in an endless back and forth. Technology platforms now make it possible for contractors to go online and swiftly and accurately acquire, control and keep track of bid, performance and payment bonds. 
Contractors Use Tech to Issue Their Own Bonds 
Granting their own power of attorney is another way contractors can take control of their destinies. Previously, the insurance agent would have power of attorney, know what the bid is (and sometimes see competitors' bids too) and issue the bond. 
Contractors need to be agile in executing a competitive bid in an atmosphere in which bids need to come in up to the eleventh hour, and razor-thin margins determine wins and losses. New software solutions enable insurance providers to grant power of attorney directly to contractors, enabling them to issue their own bid bonds and order performance and payment bonds instantly online. 
Contractors who issue their own bonds through digital platforms can deftly incorporate last-minute labor costs, price fluctuations and supply substitutions, which can make all the difference. Plus, with no intermediary, nobody knows the bid except the contractor and the company. Contractors with their own powers of attorney can move faster in getting bonds instead of ceding power to middlemen who may be motivated by commission. 
Tech to Stay Compliant With Rising ESG Standards
Sustainable construction had become a new priority even before 2022's Inflation Reduction Act passed, earmarking hundreds of billions for clean energy, transportation and manufacturing. Environmental, social and governance (ESG) risks are rising, as organizations of all types from retail and hotels to education are building in alignment with consumer expectations and regulatory standards. Contractors are leveraging technology to gain visibility into what had previously been a black box: measuring sustainable practices like waste generation, energy consumption and sustainable materials sourcing. Corporate and government clients will continue to list ESG concerns as an increasingly important part of their building requirements. Deloitte forecasts that 2023 will likely bring considerations for green construction materials, renewable energy sources, and a wide range of supply chain topics, like transparency and traceability. Having a clear, data-driven view of sustainability practices allows contractors to meet compliance standards while moving forward with projects profitably.
Contractors Regaining Control in 2023 & Beyond 
The passage of the CHIPS Act and the Inflation Reduction Act will enable nonresidential construction to lean on manufacturing, institutional and infrastructure to stay profitable as the Federal Reserve aggressively reels in the economy. 
Having a clear awareness of financials allows contractors to be agile in moving forward with projects accordingly despite rising costs and additional challenges — harnessing the power of technology can be the decisive competitive advantage. In this complex and competitive era in nonresidential construction, technology is the practical solution to eliminate surprises and make informed decisions to gain visibility, competitive edge, speed and certainty.