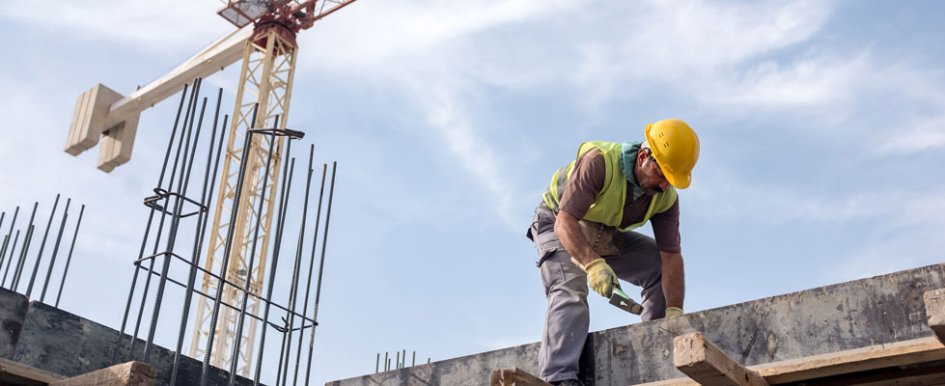 Breaking down the industry's people problem & how you can fix it
Both contractors and subcontractors regularly express difficulty finding enough good workers. So, the construction industry labor shortage must exist—right? Actually, there isn't a labor shortage. According to the United States Bureau of Labor Statistics, the current unemployment rate is only 3.5%. It seems that nearly everyone who wants to work is working, and employment rates are among some of the highest ever recorded in the U.S. Maybe the problem is that no one wants to work in construction.
Positions in the industry are perceived as dead-end jobs with little opportunity to grow. After all, who wants to work 50 to 60 hours a week for just OK pay, earn no vacation or retirement benefits, and have poor health care coverage? Every employee wants to be valued, trained, appreciated and given opportunities to advance.
What's Your People Problem?
Too many contractors fail to encourage promotion from within, respect diversity, create an inclusive work environment, speak the language(s) of their workers, treat sustainability as a worthwhile cause, or provide a formal path for advancement. Often, the employees of these leaders are treated as hired hands, not as valuable and respected contributors.
When I ask my clients whether they currently employ anyone that could be promoted to foreman, superintendent, estimator or project manager, the answer is almost always no. If any of this sounds familiar, it's possible that your people problem lies with you.
Most people want to do excellent work and will accept responsibility for their results under a good employer. Yet the construction industry suffers from a shortage of new workers entering the workforce every year, creating stress for contractors—especially those who don't provide an attractive, enjoyable place to work. The fact is, there are great people looking for great jobs. If you can't attract, hire or keep them, perhaps they just don't want to work for you or your company.
 
Why Work for Your Company?
So why would anyone want to work in construction? In addition to undesirable conditions, little to no opportunities for advancement, and less than stellar treatment by employers, construction workers often see their pay potential plateau quickly and then decline as they get older and become less valuable than their younger peers.
Fortune magazine's "World's Most Admired Companies" train employees an average of between 40 and 60 hours per year. Since the average construction company falls far short of this statistic, it's no surprise potential hires aren't lined up to apply for a job in an industry that offers difficult work and few personal benefits.
What Do People Want?
Today, employees want and demand responsibility, accountability, growth opportunities, teamwork, new technologies, involvement in decisions, performance-based pay, and a fun, judgement-free environment. They work to live and don't want to work weekends or overtime. They want to understand the big picture at the project and company levels and need frequent recognition, rewards and reviews. They want someone to care about them and their future.
Younger people especially want to make a difference, value sustainability and demand an inclusive, accepting culture. They want to be a part of an exciting, cutting-edge company that leads the market, instead of remaining tied to outdated ways of thinking and a controlling management style. They need a positive vision of their future and want to contribute to the success of their company. Big talk and money will never get young people to seek work with your company until you change, disrupt and enhance the way you do business.
What's Your People Solution?
To attract and retain great people, you must commit to creating a great place to work. You and your leadership team must make recruiting, coaching and mentoring a priority. You need to convince people your company truly is a great opportunity for them and promise their job will lead to a fantastic career. It takes more than placing an online help-wanted ad and waiting for applicants to reply for a recruitment and hiring strategy.
It takes time, money, planning and dedication to build and maintain a proactive employee development program. It also takes having someone in your company accountable for keeping the pipeline full of great people applying for a job with your company. To keep great people at your company, you must include ongoing training and education with programs in team building, technology, supervision, leadership and hands-on field installation. Growth and career ladders must be clear, tracked and updated regularly. Employee recognition systems, personal development programs and increased pay for improved performance are required, too.
Developing great people requires a new management and leadership style to coach, inspire, motivate and encourage people to become the best they can be. This requires letting go and trusting people to make good decisions and be responsible to achieve results. Commit to this way of operating and understand your people are your only competitive advantage. Their output equals your input.
Will You Make People A Priority?
I am continually frustrated as I present programs to construction business owners at conferences, where they often get motivated to improve and learn what to do, but then don't do it. Why? Many company leaders are unwilling to try new ideas or take risks promoting, firing or hiring new people. If they do make a people decision, they tend to want to hire cheaply and hope for great results.
Don't let your leadership team get used to "the way it is" and tolerate the pain of remaining static rather than make tough decisions to improve. Waiting and hoping great people show up at your doorstep doesn't work. The challenge is to make people a top priority to build a better company. Disrupt your old thinking with radical innovation, risk taking, strategic investments and real leadership.
Only you can positively lead the challenge to enhance the value and benefits of working for your company. Developing a great team requires acquiring new leadership skills for coaching, inspiring and encouraging people to become the best they can be, which requires letting go and trusting them to find solutions, make decisions and take the company to a higher level. But this only happens when managers realize people are their only competitive advantage. So, now's the time for you to focus on and fix the problems created by your incorrectly labeled "labor shortage."