Learn about the next generation of construction software
Sponsored by: [node:field_sponsor]
It can be frustrating to work with an antiquated management system that doesn't understand your specific workflows and needs. But many companies employ software programs that are so engrained into its processes that managers may not realize it's hurting productivity, efficiency and, ultimately, profits. So, how do you know if it's time to say goodbye to your old solution? 
Join our free webinar, "The Future of Project Management," to learn about the next generation of construction software. Find out how to identify the needs of your field team and find a solution that meets those needs. Your team can work smarter with software that's built with them in mind, helping you say goodbye to frustrating processes and hello to productivity.
Click here to watch a video playback of this webinar.
Click here to download the presentation slides from this webinar.
SPEAKER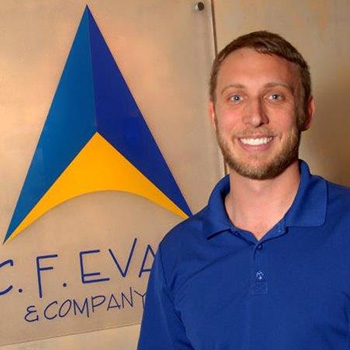 Ryan Igo
Construction Technology Manager
CF Evans Construction
Ryan Igo is the construction technology manager at CF Evans Construction, where he has been responsible for the implementation, training and management of all construction-related technology. Igo is a graduate of Clemson University's construction science and management program and has held roles as assistant superintendent and assistant project manager prior to his transition to construction technology.


Sponsored by