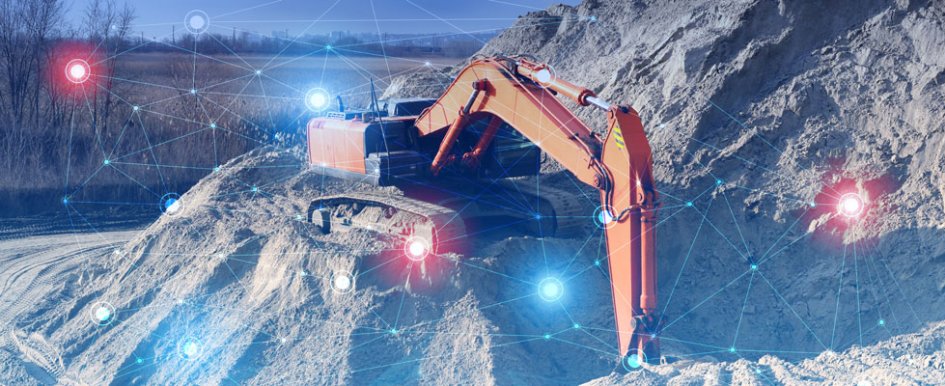 Using data & advanced analytics to improve safety, reduce costs & optimize resources
As technology continues to transform nearly every sector of the construction industry, the most successful companies are those that truly understand and leverage the power of advanced analytics and real-time data.
Previously viewed by some organizations as "nice to have," data has begun to take center stage over the last decade, revolutionizing company operations and bringing enhanced efficiencies. Now more than ever, companies are recognizing the significant value of deep analytics, with many investing in solutions to help them collect, unify and analyze data to better understand their customers, inform their processes and improve operations.
Following the onset of COVID-19, access to accurate and real-time data is crucial for companies to keep up with the rapidly evolving landscape and to meet their unique needs. In recent months, construction has faced a drastic slowdown, with jobsites across the country sitting idle for weeks as state government officials decided their fate.
With the number of new commercial and multifamily projects plunging by 22% January through June, when compared the first half of 2019, many companies across the industry are looking for new solutions to optimize processes, reduce costs, enhance safety, eliminate theft and more.
Accurate Job Costing
As COVID-19 wreaked havoc on the job market, with a reported 13.6 million Americans out of work as of August, many companies have kept their finances top-of-mind. Perhaps one of the most common long-term business challenges construction firms face is getting an accurate picture of what each jobsite costs in order to apply that knowledge to future project bids.
Without visibility into the assets and work hours being applied to each job, companies struggle to understand true project-by-project costs. However, with the help of advanced technologies, such as connected field and asset operations platforms, companies can now have complete visibility into their mobile assets and workforce to garner real-time insights and better manage their end-to-end operations, job costing and, therefore, profitability per project. Businesses that are able to unify their data, people and processes within a single, configurable platform will facilitate strategic and tactical decisions from day-to-day operational managers.
Reducing Costs
With many jobsites empty and projects on hold, it has been critical over recent months for construction companies to be smarter when it comes to their spending and eliminate unnecessary costs. But, for many, knowing where and how to remove duplicative spending isn't always easy. Connected operations technology can help managers see where money is going in order to reduce costs by regulating fuel and fuel card usage, monitoring driver behaviors and ensuring optimized routing and resource management.
Aside from fuel costs, this technology can also help reduce overall spend and extend the life cycle of a construction company's vehicles, assets and equipment. By automatically unifying and analyzing specific data sets, such as inspections, engine diagnostic codes and upcoming routine maintenance needs, advanced solutions can facilitate smarter servicing, enabling companies to perform regular preventative maintenance, minimizing vehicle and asset downtime, better managing costs and eliminating potential risks at jobsites or on the road.
In addition, companies can also save by optimizing routes and increasing overall efficiencies. Connected field and asset operations platforms can provide insight into the most optimal driving routes, saving hours on the road, preventing tolls and tickets and resulting in less idle time and fuel used, all of which results in reduced overall vehicle and asset depreciation.
Further, with this technology, operations managers across the construction industry can spend less time on scheduling and planning, while also ensuring the fastest, most cost-efficient routes when bringing materials or assets to a jobsite.
Facilitating Safety
While the entire world faces severe stress, fatigue and burnout, operator safety has been especially important. However, with the right connected operations technology, companies can secure visibility into their drivers' behaviors, helping them better manage, monitor and coach their drivers to improve safety practices, preventing accidents before it is too late. For example, advanced solutions in video telematics provide driver-facing and road-facing video that gives construction operations managers holistic views into driver activity in real time.
Setting in-the-moment alerts within these solutions can help to pinpoint unsafe driver behavior, such as speeding, veering into another lane without signals, and excessive brake use, all while warning the driver and encouraging change. In addition, these insights can be stored within trend reports and used to facilitate incentivized programs to encourage a company culture of safe driving, while also keeping insurance costs low.
Additionally, when the pandemic began, companies had to adjust their protocols overnight and have had to adjust as new information arises. Those who are able to adjust quickly to evolving requirements can prevent bigger health and safety issues. Integrating safety protocols into holistic safety programs will not only protect employees, but the company's overall operations and brand, too.
Because the industry is built on the intermingling of specialized companies for each project, the risk of cross-infection and resulting shutdown is even greater. Companies who are able to digitize their health and safety protocols will be able to better ensure total compliance and help prevent issues that may have a ripple effect throughout the operation.
Eliminating Theft
Since the start of the COVID-19 crisis, construction jobsites became an easy target for theft and robbery. In the beginning of April, it was reported that construction plant theft soared to a staggering 50%, as some people began to exploit these empty sites, stealing expensive machinery and vehicles. With connected operations technology, companies can ensure complete, real-time visibility into the location of high-value assets.
By setting up text and email alerts, construction companies can secure assets by monitoring any unauthorized usage, as well as tracking down a stolen vehicle or piece of equipment. Taking proactive measures early will prevent theft, saving businesses the headache, financial burden and reputation.
It's no secret that the COVID-19 crisis introduced a multitude of new challenges across the industry. But with advanced connected operations technologies and the data analytics they provide, companies can ensure they're doing what they can to keep their finances, people, and vehicles and assets safe.
To navigate today's new normal, while optimizing efficiencies and improving business processes for the long term, having access to real-time, deep analytics is crucial. Data is one of the most valuable assets businesses have and utilizing the right tools to unify and fully leverage all available insights is critical for their long-term success.