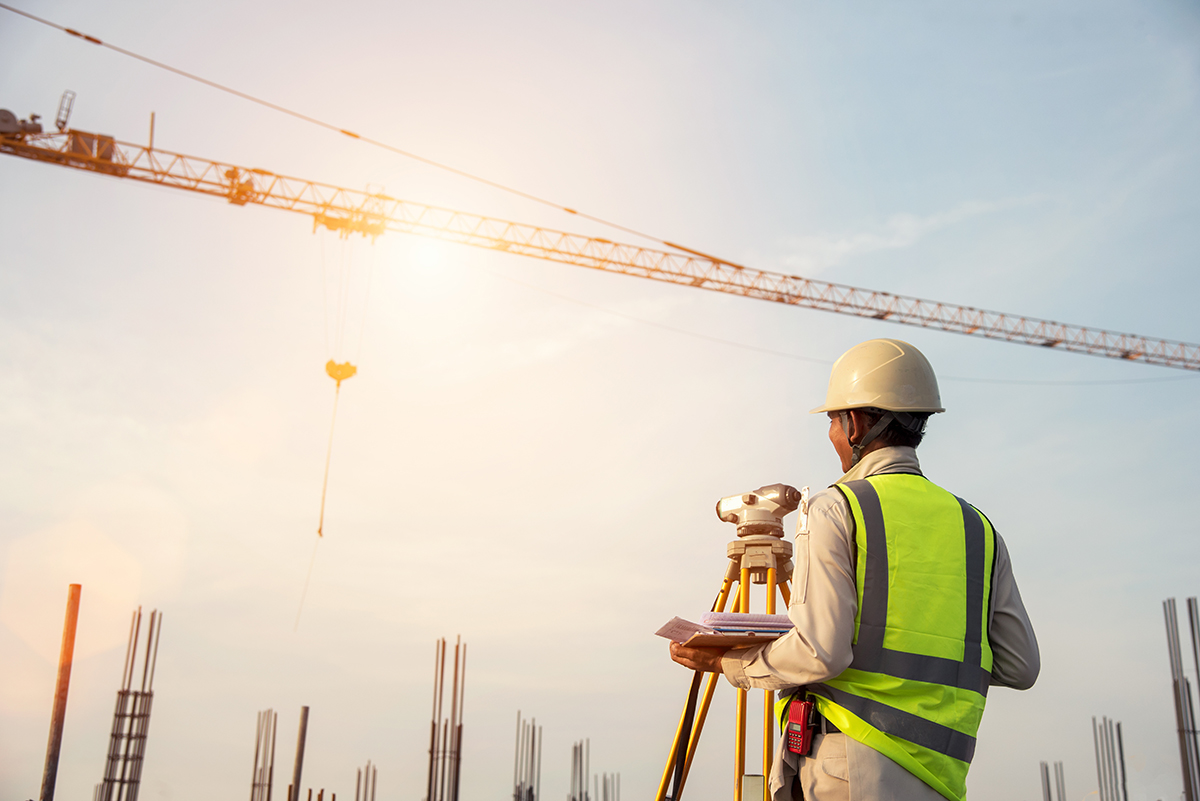 Sage's director of customer experience on developing open-source integration standards, simplifying data transfer & more
Thursday, September 12, 2019
The construction industry has a problem, and no, we're not talking about the labor shortage—at least not at the moment. We're talking about the lack of project collaboration and the silos that develop from the use of technological solutions from multiple providers on one jobsite. It's plagueing many of the business owners CBO speaks to on a regular basis, and chances are, it's challenging your business, too.
Who better to ask about potential solutions, as well as the trends and new tools coming in the near future, than a leading industry provider of software solutions? Enter Sage Construction.
Dennis Stejskal is the director of customer experience at Sage Construction and Real Estate and CDX initiative director at the Construction Progress Coalition. Read what he had to say about the industry's biggest tech pain points, trends and more below. 
As a technology provider, what kind of trends are you seeing in construction software?
DS: The technology landscape is shifting, and there isn't a one-size-fits-all solution that's going to be the best at everything. Best-of-breed is back due to modern technology and the depth of point solutions.
Given this, and the fact that each construction business is different, with a unique set of needs, construction firms should take advantage of the choices available to them and use the mix of solutions that make the most sense for their business.
Some contractors find that using multiple solutions can be a time-consuming and frustrating process. Are technology providers doing anything to make this easier for contractors?
DS: Technology shouldn't be a source of frustration. Software providers need to make it as easy as possible for their customers to use their solutions alongside any other solutions they are currently using or plan to use in the future. There are several ways technology providers are doing this.
Some have taken new strategic technical directions to adapt to the new best-of-breed landscape, while some are utilizing open construction platforms for data and service collaboration. The industry is moving beyond fancy words like IaaS, PaaS, SaaS, Cloud vs. Hybrid vs. On-Premises. It's about functionality and capability as a service. Industry-leading providers also see the benefit in partnering with other top technology vendors to deliver the best solutions to the industry.
How does this sort of partnership work?
DS: A common problem construction companies face is the use of multiple, non-integrated software solutions by the project and financial teams to capture the same project information, such as project budgets, subcontracts, etc.
The use of disparate systems creates a 'double-entry' environment, which wastes time and labor. When top technology providers team up, they can deliver a single-point-of-entry solution, eliminating dual entry, saving time and effort for both the project and financial teams, while also reducing errors and ensuring data integrity.
These partnerships are all about helping improve the lives of construction professionals who rely on different solutions to do their jobs. Within them, technology providers commit to providing support and resources to make their integrations as seamless and beneficial to their clients as possible.
It's great to see companies working together like this, but there are a lot of technology providers out there. Are there any industry-wide initiatives that will make it easier for construction firms to use different technology solutions?
DS: More technology vendors are beginning to recognize that it benefits the entire construction industry when they can integrate their solutions with other solutions available on the market. There are initiatives under way to help make it easier for all technology vendors to work together. Many vendors support a universal construction integration platform.
Right now, a vendor may integrate well with a few key players, but using a universal integration platform would ensure they could integrate with new solutions down the road and fit the ever-changing needs of the industry. With a universal integration platform, the provider builds and maintains hundreds of connectors, while data is universally configured so that it can be translated to any platform, system or application. Some technology vendors are also active with the Construction Progress Coalition.
What is the Construction Progress Coalition?
DS: The Construction Progress Coalition (CPC) is a nonprofit organization uniting architecture, engineering and construction professionals, technology solution providers, and their governing organizations. CPC is pushing for a shared language to define project interoperability standards. It's transforming the future of digital project delivery through a common data exchange (CDX).
Can you tell us more about the vision for the CDX?
DS: CDX is the connective tissue between open-source data exchanges like the portable document format (PDF), industry foundation classification (IFC), extensible markup language (XML), and application programming interface (API). It is a communication framework leveraged by archietecture, engineering and construction (AEC) project stakeholders to decide what data is critical, who needs to provide it, and how to implement it through CDX-Listed standards and technology integrations, producing a CDX-validated workflow.
Industry adoption of a CDX would give construction firms more freedom in using the best solutions for their business. Construction firms generate a lot of data, and most of it often lies in a single system. Some firms find themselves in a situation where they must choose to stay on their current system to access all of their data or to migrate to a new system and lose all of their data.
They experience similar issues when adding on a new solution. If their current solution doesn't integrate with the new technology, they are forced to reenter data and essentially start over. A CDX would use a standard format for storing and exchanging information.
A technology provider wouldn't have to worry about all of the different formats other providers support; they could store the data in the format they chose and would only need to worry about translating the data into the CDX format. Once a CDX becomes an industry standard, data can easily be imported and exported between different systems, encouraging collaboration across the industry.  
Is CPC working on any other initiatives?
DS: Yes—since 2013, a grassroots effort has been underway to develop guidelines for construction PDF documents. PDF documents remain the de facto standard for electronic file sharing between design, build, inspect, and operate (DBIO) professionals, but not all PDFs are created equal.
The CPC brings together builders and designers to share PDF best practices, pain points and lessons learned to produce crowd-sourced answers to the real-world challenges the industry faces.
Through its work with industry professionals, the CPC developed Guidelines for Construction PDF Documents v.1, and is currently accepting comments on the draft of version two. It will remain a living document that is periodically updated based on industry needs.
Any additional thoughts you'd like to share?
DS: The construction industry continues to grow, but it still has its share of issues, such as a qualified worker shortage, increasingly more complex projects and resistance to change. We have seen great technological advancements in the industry with more new technologies on the horizon, but these problems won't be solved with disparate solutions. All stakeholders must unite to increase efforts to develop open source integration standards, simplify data transfer and increase collaboration across the industry.