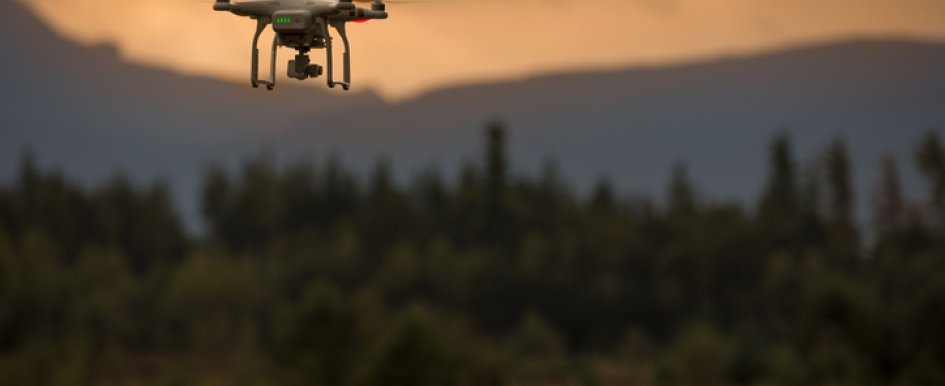 Trends to consider when implementing drones on your jobsite
With several months of the FAA small aircraft regulations in place, certain trends are beginning to emerge pertaining to UAS use and the legal issues surrounding it. Andy Osantowske, a senior unmanned systems analyst with Evans Incorporated, caught up with CBO to talk about what he is seeing in the construction airspace. Evans Incorporated is a consulting firm located in Falls Church, Virginia. Osantowske assists clients with legally navigating the regulatory space. See his insights below.
CBO: How do you think businesses, specifically construction companies, are adjusting to the regulations released last year?
AO: This is a transformative technology, and it's forcing people to change the way we think about aviation and aviation laws—both for the traditional aviation guys and for commercial construction companies who are implementing drone programs for the first time. On the most basic level, you are implementing an entire aviation program. All the rules, methodologies and laws apply. The biggest challenge isn't the tactical part of performing the operations, it is how to ingest an aviation department and how to ensure everything you are doing is safe and legal. You have to play nice in the national airspace system.
CBO: Tell us about Evans Incorporated's CAARMA Solutions Suite. What does it do & how is it helpful?
AO: CAARMA is Evans Incorporated's suite for change management. With the new regulations, we have implemented a UAS solutions suite as well. The suite addresses organizational issues and human operational issues. Commercial businesses are bringing in an aviation program where there hasn't been one previously. The suite is aimed to help create a full program in a company from the ground up. The suite requires us to come in, assess the situation, figure out where the cultural issues apply and then bake that into the suite, along with licensing and regulatory filing.
CBO: What can business owners do to prepare the jobsite for smoother drone implementation?
AO: I think the important question to ask is whether a business owner wants to implement the program himself/herself, or does he/she want to hire someone to implement it for the company. In either case, it's extremely important to make sure all operations are legal, regardless of how they are being performed. Whether the implementation is internal or external, make sure drone operators are following the current rules and regulations. This means both federal and state laws—a lot of states are adopting their own regulations currently. Allow enough time to plan ahead. Depending on where the jobsite is, presumably, it will be an area with some population.
When you get into more populated areas, you are also getting into more complex airspaces. There will be certain airspaces that you have to ask permission to go into with drones. That takes time—approximately 45 to 90 days. To think that you will be able to go out and start taking pictures next Saturday is not possible nor is it legal (close to certain airports). Allow yourself enough time, and plan ahead! Be wary of anyone who says he/she can come in and perform UAS operations in a controlled airspace really quickly. There seems to be a trend of people who are not following the rules completely. The FAA's current approach is education over enforcement, but I don't know how long that will last. Know the rules, and operate accordingly.
CBO: Do you see any jobsite trends emerging that will alter regulations or tech updates to drones?
AO: The beautiful thing about the new regulations is that it allows for-profit regular non-recreational activities. What used to take a significant amount of investment is now quite affordable. A construction company can start a program for as little as $1000. This cost would include taking the FAA knowledge test and purchasing a simple UAS available from a big-box store. Implementing a true, professional UAS program could quickly exceed a six-figure number. It gives the company the ability to complete regular operations faster, which, today, is most likely to capture images or video. Most tech updates will likely be to the consumer UAS space, such as package delivery. The regulatory side will need to catch up with the tech advances.
For more information, visit Evans Incorporated.