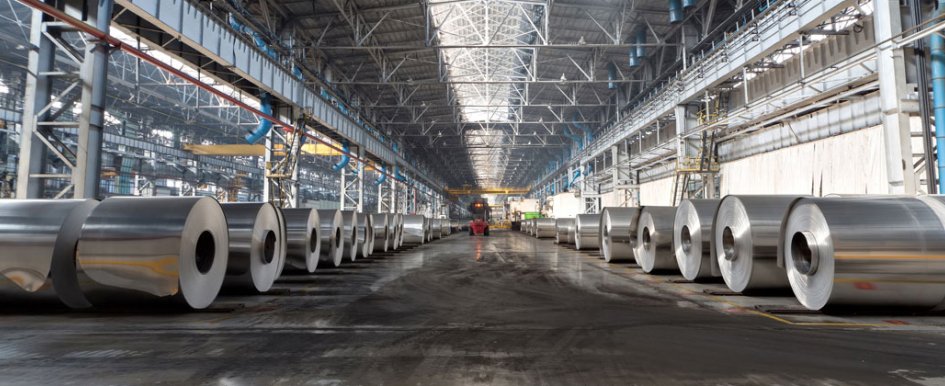 Equipment association leaders on what you can do to prepare your business
There's no question that the Trump administration's recent tariffs on steel and aluminum have been met with mixed reviews. As the effects of the tariffs begin to trickle down throughout the industry, a group of associations and businesses, called the Americans for Free Trade coalition, have joined together in a nationwide campaign against the tariffs. The goal of the coalition is to oppose tariffs and highlight the benefits of international trade for the United States economy.
In a recent statement on AEM's announcement that it has joined the coalition, Dennis Slater, president of AEM, said the continuous tariffs "erode market access for U.S. manufacturers and threaten millions of good-paying jobs." Slater is responsible for overseeing the strategic direction and operation of all AEM programs, including public policy advocacy. AEM has nearly 1,000 member companies representing more than 200 product lines in agriculture, construction, forestry, mining and utility equipment.
Kenneth Tysinger, a member of the board of directors for the Independent Equipment Dealers Association (IEDA), is also the used equipment manager for May Heavy Equipment. Headquartered in Lexington, North Carolina, May Heavy Equipment began a used and rental equipment company, but transitioned to being a new equipment dealer almost 5 years ago.
CBO recently caught up with Slater and Tysinger to discuss the effects of the tariffs on both equipment manufacturers and the contractors purchasing construction equipment. Read their insights below.
CBO: How have steel tariffs affected the equipment manufacturing industry thus far?
DS: It's important to understand that pro-growth trade policies are what keeps the U.S. economy and the U.S. equipment manufacturing industry strong and many of the 1.3 million men and women workers in our industry employed. Equipment manufacturers export up to $21 billion a year in agricultural and construction equipment, representing a significant percentage of total U.S. exports every year.
However, recent trade policies imposed by the Trump administration threaten to undermine the economic growth of our industry. This includes the aluminum and steel tariffs placed on some our nation's largest trading partners. That's because steel accounts for a substantial portion (at least 10 percent) of an average equipment manufacturer's direct costs.
AEM members often procure steel from domestic providers, but, at times, must source steel from outside the U.S. if a particular type is not produced in sufficient quantity or quality or meets the required specifications for a machine's functionality. Tariffs or quotas on steel burden U.S. manufacturers with higher input costs, while competitors in China, India and throughout the world get a free pass to source lower-cost steel or aluminum on the global market.
KT: We have definitely seen an increase in pricing. One of our biggest concerns is whether we can recoup the full cost of that increase. For example, if our cost is up 10 percent, are we only going to be able to pass on 7 percent to the customer in order to maintain that dealer/customer relationship?
The other effect we feel is being overlooked is the surcharges we are seeing on attachments and ground-engaging tools. This includes increased costs on buckets, teeth, cutting edges and more that most contractors are not considering. They may be planning on an increase in the upfront cost on new machines, but are they also carrying that cost forward into maintenance and cost of ownership?
CBO: What kind of long-term effects do you expect to see?
DS: We have made these facts clear in multiple submissions to the administration, warning of the adverse economic impacts of steel and aluminum quotas or tariffs. Imposing tariffs raises the price of all steel, not just imported steel. U.S. manufacturers who rely solely or mostly on U.S. steel will also be hurt when domestic steel producers raise their prices. Over a long timeline, you will see significant job loss and the erosion of long-standing trading relationships that have become a cornerstone of our nation's economy.
For example, trade expansion and access to fair markets has largely benefitted the U.S. According to the Peterson Institute for International Economics, over the last several decades, that benefit is estimated to be to the tune of $2.1 trillion, and has resulted in $18,000 a year of greater purchasing power for American households.
KT: Long term, contractors are going to hold on to their existing fleet a little longer in order to see how long these tariffs are in affect and attempt to wait them out. On the dealer side, we see equipment companies really taking a hard look at how much new equipment they are going to inventory going forward.
CBO:What are you doing within your own company to work with or around the tariffs?
KT: At May Heavy Equipment, we have done a couple of different things to attempt to work around the tariffs. Our initial order for the year was larger than usual. We ordered more than we typically would so that we would have enough pre-tariff machines to carry us through the year. Since we represent multiple manufacturing lines, moving forward, we will consider which of our lines gives us the least amount of exposure to the tariffs to determine where machines are sourced from. This will help us try to sidestep some of the increases.
CBO: What actions should contractors take to mitigate the increase in prices specific to construction equipment?
DS: When it comes down to it, what we recommend are policies that facilitate trade, not taxes to smother it out. If President Trump wants to boost domestic steel production, the best way would be to invest in our infrastructure system and focus on streamlining regulations.
Imposing tariffs causes retaliatory actions from other countries, which impact U.S. exports of manufactured goods and agricultural products. This disproportionally hurts America's rural economy and is a setback for farm equipment manufacturers, depending on the strength of farm incomes.
Looking back at what's happened in similar cases, the steel tariffs imposed in the early 2000s hit family-owned, steel-fabricating businesses the hardest, since they often rely on spot contracts and lack long-term supply contracts. We believe President Trump shouldn't undercut his own goal of helping U.S. manufacturers "win" at trade by imposing these counterproductive tariffs.
KT: Contractors should really take a look at the equipment needs they see coming up. Ask yourself, 'Is new the right choice? Can we increase our job cost to cover the new equipment and remain competitive?' Depending on machine utilization and life cycles, purchasing used equipment may be the way to go. Talk with your local IEDA member company. They can help you navigate through the process and answer any questions you may have. They can also assist you in finding quality used equipment that will help you remain competitive with your competition.
CBO: Is there anything we haven't addressed?
DS: The two largest export markets for U.S. agriculture and construction equipment are Canada and Mexico. North American Free Trade Agreement (NAFTA) renegotiations are continuing, with serious implications for the U.S. equipment manufacturing industry. Avoiding disruptions to North American supply chains and maintaining current market access are of utmost importance to any updated agreement. AEM continues to advocate for an agreement that strengthens North American manufacturing and increases foreign direct investment in our industry.