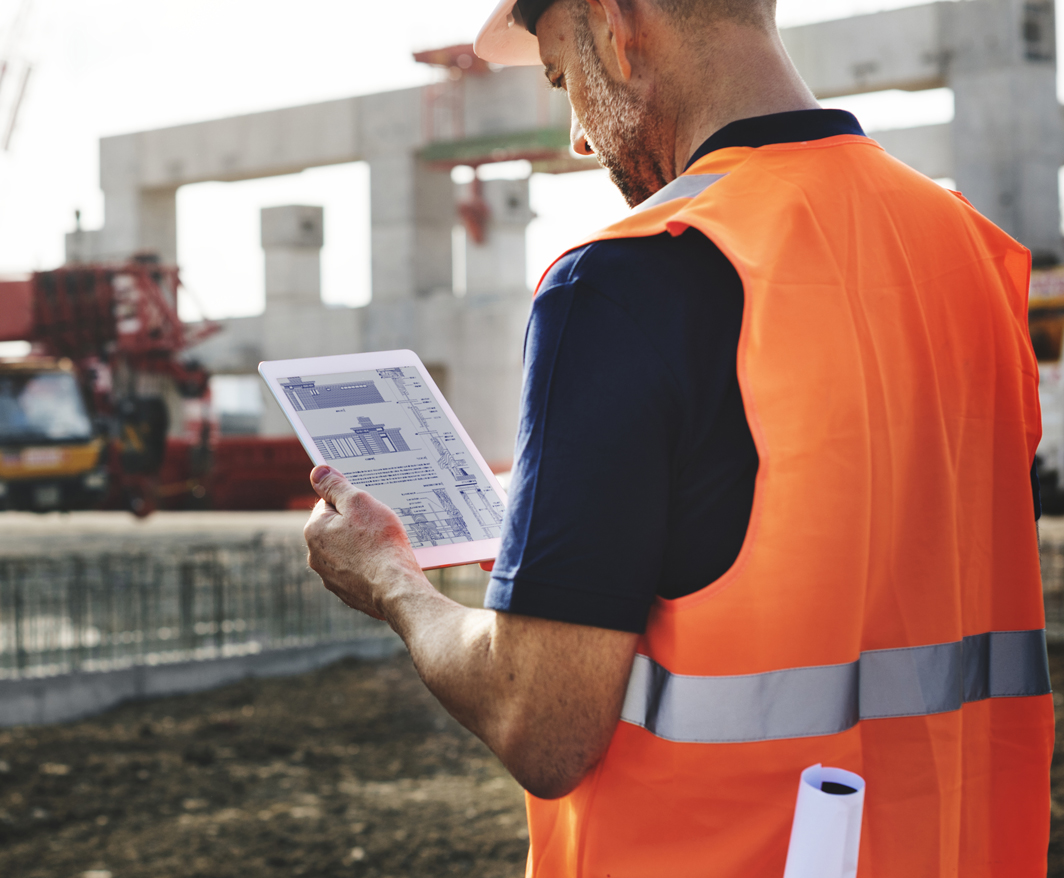 3 key technologies better connecting the office, team & field
Construction doesn't happen in the office—it occurs out in the field among the project teams and during collaboration with everyone involved in the project. This collaboration and the timely sharing of information for fast, well-informed decision making is crucial to success. Data and information needs to be delivered to those who need it when they need it. Changes, progress reports and project updates need to be communicated quickly and efficiently. Documentation must be current to stay on top of issues and mitigate risk. Collaboration is the engine that keeps projects running smoothly.
Though a recent buzzword in construction, collaboration is not a new concept. Every construction project throughout history has involved some form of collaborative effort to realize completion. Yet, how that collaboration occurs—and how meaningful it is to project success—is an area where many contractors see opportunity for improvement and innovation.
It wasn't all that long ago that phone calls, emails, all-hands or individual group meetings and even hand-delivered documents were the methods relied upon to facilitate construction collaboration. Today, even though many contractors still rely on these methods, technology and software advancements are driving a transformation in how information is shared and, ultimately, how projects are completed on time and under budget.
Keeping Pace with Technology
Today, contractors operate in a world of accelerated change. New technologies, computing platforms, software innovations and lean processes are transforming how businesses operate. On one hand, these advancements have helped contractors to take on more work, grow their market reach, expand operations and increase revenues. With growth, however, comes significantly more data to manage. Simply pushing that raw data out to everyone can lead to information overload.
Strong data analytics are needed to parse that data into trusted, actionable business intelligence. Intuitive applications and streamlined workflows can then be utilized to deliver relevant information to the right people at the right places and times so they can make more informed decisions.
$current_url = url(current_path(), array('absolute' => TRUE));
$short_url = get_bitly_short_url($current_url,'gcaudle','R_3ce2b5c4564848eabd1275f9d2f07ccf');
?>



Intuitive applications and streamlined workflows can then be utilized to deliver relevant information to the right people at the right places and times so they can make more informed decisions.
Click to tweet!
To better improve efficiency, productivity and profitability, leading contractors are embracing a connected construction operation. This means that everyone throughout the organization and the extended project team has access to the data relevant to them, in real time, in order to make actionable decisions that save time, reduce errors, mitigate risks, speed up the work pace and provide road maps for how to better plan future projects.
3 Key Technologies
Key technology advancements are fueling the transformation in how construction companies collaborate.
Cloud computing—From retail shopping and online banking to social media and movies, television and entertainment, just about everyone works in the cloud in some way. Businesses, wary at first of storing and moving information this way, have become proponents of the cloud and web-based software for managing operations and streamlining processes. The reason is that cloud-based software provides increased security, improved capabilities for backing up and protecting data, faster adoption of new technology innovation and upgrades and improved accessibility and scalability for the future versus traditional on-premise computing options. Furthermore, cloud computing lowers the IT overhead and burden for a contractor, allowing them to focus on the business of construction. Whether choosing to operate securely in the public cloud or through private cloud services (self-hosting data on-site), moving to cloud-based software can significantly increase access and collaboration throughout the organization. Working in a web-based environment means simply launching a web browser on any device to get started. This is a dramatic departure from remote access and virtualization, where software functionality was still reliant on a PC workstation in the office.
Mobile device innovations—Tablets, smartphones, and wearable technology have the potential to receive and present complex data from virtually anywhere. As of January 2017, more than three-quarters of the United States population now owns a smartphone and/or tablet device, according to the Pew Research Center. And 88 percent of Americans have an online presence or work online. These devices do not need to be designed to run today's more powerful applications or store an ever-growing amount of data. They are designed to make rich media—everything from a high-definition movie to a full set of construction plans—available to users wherever they are, and give them tools to manipulate and create their own content. It is already possible to download, mark up and share changes to construction documents from a tablet at a jobsite, process electronic signatures or access and update work orders in the field or even capture job photos and drone imagery on-site to be fed back into core systems for collaboration and analysis. In fact, with such a high utilization of mobile devices, one of the biggest issues revolves around use-your-own-device policies. This is where contractors allow end users to engage their own mobile products to access company data with strict guidelines and safeguards. In some cases, companies issue devices that are standardized with built-in security to be used on jobsites or other areas in the field.
The rise of business intelligence—Today's innovative contractors are demanding their construction software do more than simply store and report information. Detailed data segmentation functionality, data analytics and powerful business intelligence tools exist today, and innovative construction software companies are adapting these advancements—or creating them—for contractors. With real-time access to this improved information and other technology improvements like integrated workflows, automated processes and intuitive dashboards, professionals can work smarter and faster.
These software advancements are helping contractors realize true predictive modeling and forecasting so that future jobs are more informed, streamlined and profitable.
Connecting the Office, Team & Field
The innovations behind cloud computing, mobile devices and business intelligence have presented an opportunity to connect all aspects of the construction organization to enable efficient, real-time collaboration and the ability to transform operations.
However, for construction software to be highly effective, it is critical that the right capabilities are delivered to the right person based on their specific role in the organization or on the project team. For example, applications in the office for accounting and HR require rich functionality and capabilities to handle tasks like job cost reporting, budgeting or payroll. To achieve true collaboration among everyone on the project team, you need something that is accessible to the entire team, simple to use and—most importantly—relevant in terms of the data or actions needed. This applies to the subcontractors, owners, architects and suppliers and vendors.
Meanwhile, out in the field, project managers, superintendents and field teams need tools that let them get information about the job and record data in real time, no matter the location of the project.
With today's integrated technology platforms and software tools, you can create true collaboration in a team environment. Contractors and construction companies can have a holistic, singular, integrated data environment throughout the organization. The end result is increased efficiency, productivity and business intelligence that leads to improved decision making and better financial outcomes.
The Digital Contractor
While cutting-edge technology and software is powering this transformation, the movement is going to be led by people—the digitally oriented construction professionals. These are folks who thrive upon analytics to achieve better understanding of construction data; who embrace innovations like business intelligence dashboards, BIM modeling and drones to capture work-in-progress data; who look to technologies to help them overcome some of the industry's biggest issues—like the skilled labor gap; who understand the nuances of hiring the next wave of construction professionals and investing in technology and training to help them to succeed; and who strive to work smarter rather than harder.
These digital contractors know that such improvements—quicker projects, less waste, fewer mistakes, changes and delays and lower operating expenses—can be achieved by utilizing the right technologies to streamline and segment data and by providing analytics and intelligence for smarter, faster decision making.
Implementing these improvements then leads to projects with fewer headaches that result in more fluid cash flows and stronger profit margins. Ultimately, this lowers costs to clients, which can lead to repeat business and investment in larger, more complex—and more profitable—projects.