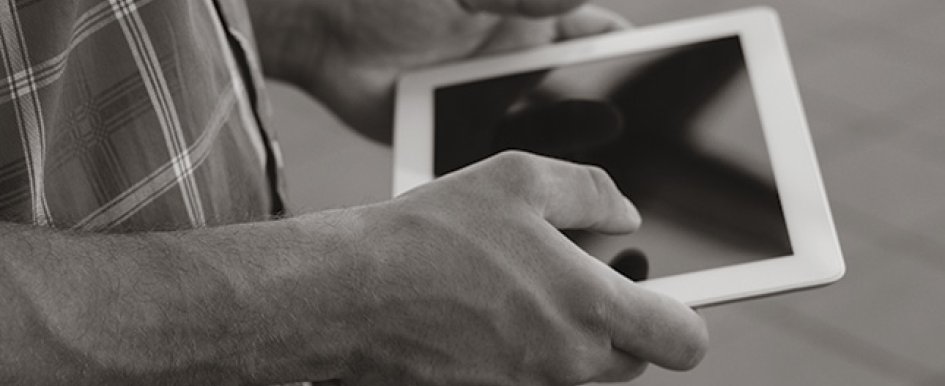 How cloud-based and mobile technology can help you thrive in the rebounding economy
Wednesday, January 21st, 2015
Construction business owners are facing an unprecedented time in the construction industry. The economy is rebounding from a deep recession that hit this industry harder than any other.
Both residential and commercial contractors felt the effects of the downturn, and are now feeling the squeeze of the rebound.
Companies are growing and business is picking up. What is often overlooked in the construction industry is the vital role cash plays in growth.
One of the obstacles that contractors face in a rebounding economy is higher default rates, which create a domino effect in the payments cycle. In an ENR article "Beware the Recovery: What History Teaches Contractors and Sureties," Professor Thomas Schleifer discussed the financial challenges that await contractors who are looking to expand business as the economy turns around.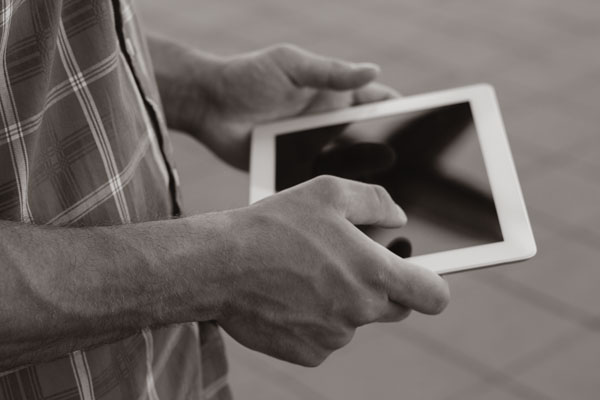 Growth takes capital, and companies have been cash starved for so long that the recent escalation is stretching contractors to their financial limits.
While history may be prone to repeat itself, there is something different about this economic rebound: access to technology. New, affordable and efficient technology is the key for contractors to control their destiny in
today's economy.
Specifically, cloud-based enterprise software is becoming much more affordable for small and midsized contractors, and access to mobile and tablet devices is practically universal.
This makes communication on the jobsite easy and means contractors can have access to their financial and organizational tools from anywhere in the world.
The combination of these forces means that technology in construction is getting smarter and becoming better at helping companies manage financial risk and improve economic efficiency.
Technology makes it easier for contractors to manage every aspect of the project, including cash, scheduling, materials, building plans, subcontractors, vendors and nearly every other facet of the construction business.
From there, companies can leverage their own business data to help managers make the best decisions. As the economy rebounds, contractors strapped for cash will be eager to find ways to cut corners, and without the advantages of technology, these contractors run the risk of falling behind.
Behind on Investment
Every year, JBKnowledge and SmartBidNet issue a report that outlines the "cloud and mobile technologies that construction professionals employ and integrate on today's build projects." This report—based on a survey of more than 700 construction professionals—measures the adoption of software across the construction industry, which traditionally invests little in technology relative to other industries.
The report indicates that companies are systematically switching to cloud-based and mobile technology, and this trend does not show signs of slowing down.
To illustrate how unprecedented this type of technological adoption is for the construction business, consider the recent ENR article that found the construction and materials industry was last in IT-dollars spent as a percentage of revenue at 1.6 percent.
Compare this with the education industry's investment of 5.6 percent of revenue or the banking industry's investment of 7.3 percent.
Needless to say, the construction industry has a long way to go to catch up.
With that said, the low investment in technology makes sense when considering the small profit margins of most contractors. Making a profit in the construction industry is difficult, and until now, investment in technology was perceived cost prohibitive.
Low Prices Improve Profitability
In 1965, Intel co-founder Gordon Moore observed that the number of transistors per square inch on integrated circuits had doubled every year since invention, and he believed that this would continue.
If Moore's Law holds true, technological advancement in construction is inevitable, and contractors will regain profit margin as the price for mobile and cloud-based technology becomes more affordable.
As an example, 10 years ago the price to set up a jobsite with the proper technology could cost tens or even hundreds of thousands of dollars.
Today, a contractor can set up a jobsite with a network, computers and printers for less than $5,000.
Combine this cost advantage with the improved power and functionality of today's hardware and software, and you have a construction technological force to be reckoned with.
In addition, new companies like PlanGrid—a mobile app that helps contractors and other project participants collaborate over blueprints—are moving the construction industry to an age where paper is obsolete and project efficiency is better than ever.
Financial technologies like Funding Gates or QuickBooks are helping contractors control the financial health of their companies from an iPad.
Project management software, BIM and other design software are following suit or will soon switch to cloud-based offerings.
There has never been time in which contractors have had better platforms that can affordably help companies grow. Technology is here to stay. It is improving and it will control costs as companies gain new business in the rebounding economy, as long as businesses invest the time to learn and integrate technology into their processes.
By itself, technology can only achieve so much. In conjunction with willing participants in the construction industry, however, technology can build something much greater.
5 Things to Know About Construction Software: Find the best fit to improve collaboration and project success
By Justin Nolan
Streamlining workflow and improving productivity is critical to success. As interest in mobile technology, cloud migration and efficiency management increases and the available software options increase, it is important to understand that not all solutions are created equal. Consider the following five things when deciding which system or model will be the best fit for your business.
1. The cloud is the place to be.
The construction industry is rapidly adopting cloud-based applications. Research shows dissatisfaction with traditional legacy software, as it lacks features and power to improve overall company efficiency. Cloud-based tools offer a number of distinct advantages, including faster and simpler communication, automated project data tracking and updates, and greater efficiencies and profitability. The cloud enables employees to work together and share information even while working remotely at a jobsite. Wherever the location, cloud computing is helping to improve collaboration and project success while also saving time and money.
2. People want one system to manage everything.
Today, there are nearly 13,000 different construction industry-related applications, each one providing a solution to help make a specific part of construction management more efficient. It is easy to get bogged down using multiple systems for accounting, file storage, estimating, submittals, invitations to bid, project management and more. As such, companies are looking to simplify and improve operations all in one. Look for a system that offers a full suite of tools to manage everything from design planning to bidding to close out.
3. Simplicity counts.
With multiple companies and employees working together on multiple projects, it is critical that the software system you choose to adopt is intuitive and user friendly. Look for an arrangement that requires minimal training and is easy for all team members to use, both in the field and in the office. Ideally, the system will mimic familiar programs, such as spreadsheets and email, to help users feel more comfortable and provide a manageable learning curve. This will help ensure early adoption.
4. Mobile is a must.
It is predicted that by 2015, 60 percent of contractors will use a tablet and 100 percent of contractors will own a smartphone. Mobile apps allow field workers to create, track and complete RFIs, daily reports, timesheets, punch lists and photos from anywhere at any time. Look for mobile apps that workers can use both in the office and in the field to help enhance project communication and collaboration. And don't forget about the offline mode. With field workers constantly on the go, reliable Internet and cellular connections can be uncertain. Offline mode capabilities for mobile apps are a must-have as they allow field workers to submit data at any time, with or without a connection.
5. Safeguard your data.
How secure is your data when it is stored in a legacy software system that you have installed on your computer or office servers? Are you troubled by data usage limits? Using an application backed by a cloud-hosting business, such as Amazon Web Services (aws.amazon.com), means you can store an unlimited amount of data in the cloud in multiple locations around the world while ensuring that your data remains safe.
Justin Nolan is the founder and CEO of BuildingBlok, offering small- and mid-sized contractors a robust suite of management tools. Nolan is a graduate of Johns Hopkins University and lives in New York City, where BuildingBlok is based. For more information, visit buildingblok.com.