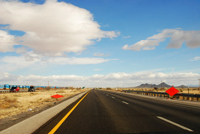 Find out the current state of construction spending and how public-private partnerships provide opportunities in infrastructure projects.
More than two years after the passage of the $787 billion American Recovery and Reinvestment Act (ARRA), the U.S. economy is beginning to live up to the Act's promise.
However, the nation's construction industry remains in the grip of the recession.
But imagine the dire state of the industry if the $42.9 billion in ARRA stimulus dollars had not been awarded to construction contractors since the spring of 2009.
Thanks to these Recovery Act investments, public-sector construction spending has remained fairly steady each month since the Act's passage-meanwhile, monthly private-sector spending on nonresidential construction projects has plummeted by more than 35 percent. As a result, the industry's unemployment rate has been as high as 26.5 percent.
In the short term, the industry has nowhere to turn for its own recovery based on the following factors:
Most ARRA funding has already been spent or awarded. In 2010, ARRA-related construction contracting activity (i.e., projects either issued or awarded) at the state and local level dropped by 33 percent compared with 2009, according to data from Onvia, a company that tracks and reports government spending.
Both the commercial and residential real estate sectors remain inundated with excess inventory that could likely take years for the market to absorb.
State and local governments are slashing and delaying their budgets for construction projects because of falling property tax revenues.
Increased vendor competition for fewer construction projects has driven down contract-award values to near zero profit levels, while the costs of materials and fuel have been rising. According to Onvia's tracking, between the first and third quarters of 2010 (when the recession's effect on contractors became the most pronounced), actual ARRA contract values compared to budget estimates fell from nearly 70 percent to 45 percent.
Republican control of the House of Representatives most likely means that we might not have any new large-scale federal stimulus packages in the foreseeable future.
Without a second Recovery Act, where will construction companies find an economic lifeline in the future? The answers can be found through roads, bridges, water treatment plants, railways, airports, parks, tunnels, dams and waterways.
America's infrastructure is in a critical state of deterioration since it has been overlooked and underfunded for decades. The ARRA allocations were not intended to be a long-term funding mechanism for infrastructure projects.
The 2009 Report Card for America's Infrastructure by the American Society of Civil Engineers (ASCE) estimates that some $2.2 trillion - roughly the equivalent of three Recovery Acts - needs to be invested in the nation's infrastructure through 2014.
Not surprisingly, ASCE's grades for the nation's infrastructure sectors were all either mediocre or near failure. The following sectors received low grades: Aviation, D; Drinking Water, D-minus; Energy, D-plus; Roads, D-minus; Transit, D; and Wastewater, D-minus.
The current economic climate and state and local level deficits prevent much investment beyond funding for maintenance and repair work or minor upgrades of existing infrastructure.
While the need for an improved infrastructure is seen as a crisis, it also presents a tremendous opportunity.  Infrastructure projects not only create many high-quality jobs while projects are in progress, but they also pay dividends to their respective cities and states for decades to come and serve as engines for economic growth and competitiveness.
But how will these projects be paid for? Assuming that budget-cutting will remain the new normal at all government levels over the next few years, the public sector will need to consider a resurgent private sector for project funding. This trend is already under way-more and more examples of hybrid public/private investments and collaboration in RFPs, budgets and capital improvement plans are happening.
Public-Private Partnerships
The best known and most frequently deployed strategy is the Public-Private Partnership (P3). This has been used for decades to jump-start infrastructure projects and compensate for government-budget shortfalls in other parts of the world (particularly in Europe). P3s are increasingly finding favor in the U.S. - more than 25 states currently use P3s by some degree to improve their infrastructure.
In a P3, a government agency and one or more private-sector entities share the investment burden, cost and operational risks and management of a major project, such as the construction of a bridge, toll road or rail line. In return, the private-sector participants typically receive a long-term revenue source.
The outlook for successful P3s has brightened considerably over the past several years thanks to an abundance of low-cost capital from private-equity firms and the establishment of infrastructure investment groups by firms such as Goldman Sachs.
When executed well, a P3 can combine the innovation, speed to market and cost-containment expertise of private businesses with the oversight capabilities and public-interest custodianship of government agencies.
ARRA (Construction activities)               2009  2010  % growth in activities
State/Local                                      18,619   12,384     -33%
Federal                                        6,777     6,889        2%
TOTAL                                      25,396   19,273     -24%
ARRA (Construction)   Contract Value
Allocated                  $18,732,980,191
Advertised                  $55,094,544,243
Awarded                  $42,930,049,577
Total                          $116,757,574,011
P3 Projects: Getting Started
Do not wait for a project to show up on your company's doorstep to participate in a P3-driven infrastructure project. P3 teaming and subcontracting agreements are usually developed early in a project's planning stages, so it is important to be proactive in pitching your company's qualifications and track record to the government agencies, developers, financiers, designers and prime contractors involved in the project.
Beat your competitors by reviewing agencies' capital and transportation improvement plans as soon as they are released. These plans will often contain detailed P3 descriptions that the agency has in the works and will identify the key stakeholders you should contact.
P3s are not a good fit for every construction company. They can be far more complex to organize and manage and can expose contractors to far more risks compared with traditional public-sector construction projects. As state and local governments increasingly look beyond their own budgets for infrastructure funding sources, P3s represent one of the construction industry's best hopes for recovery sooner rather than later.
Construction Business Owner, July 2011