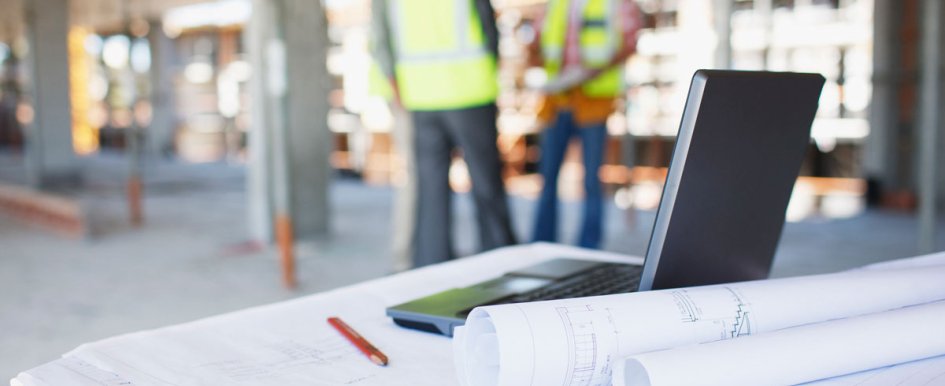 How to win more projects with critical path method & lean construction
Wednesday, September 13, 2017
While continued strength in the construction sector offers a wealth of opportunity, it also presents an unwelcome paradox for a growing number of enterprises. While both projects in progress and future starts remain strong, the sector is increasingly squeezed by a shortage of skilled workers and escalating labor and material costs. As such, construction business owners are seeking new strategies that enable them to optimize profitability, reduce risk and enhance client satisfaction, even as they face greater market complexity. Increasingly, the industry is looking to unite two project management methodologies that many have considered mutually exclusive: critical path method (CPM) and lean construction. Firms that successfully harness the power of both approaches stand to gain a significant competitive and operational advantage.
Headwinds Building
Attend any construction industry event, and the topic of the day is likely to be the growing labor shortage. Hovering in the 4-percent range, unemployment in the United States construction industry is the lowest it has been in a decade. The Bureau of Labor Statistics Job Openings and Labor Turnover Survey (JOLTS) for March 2017 revealed 172,000 unfilled construction industry jobs. While this number was down slightly from previous months, it still represents nearly an 80-percent increase over the last 2 years. The impact of the labor shortage ripples throughout the industry, driving up costs and slowing down projects. It is also making it more important than ever for firms to have absolute transparency into costs and profitability so they can make more informed choices over which projects to pursue with a constrained workforce.
Industry players are also looking to more collaborative project delivery methods to stack the odds more solidly in their favor. Moving beyond traditional design-bid-build approaches, organizations are increasingly open to design-build and integrated project delivery (IPD) strategies.
Gold Standards Do Not Need to Stand Alone
To support new delivery strategies, such as IPD, and expand transparency to ensure successful project and business outcomes, stakeholders at every level require unprecedented levels of coordination, control, consistency and compliance. The combined power of lean construction and CPM empowers organizations to deliver on each of these requirements. However, firms have not always seen it this way. With the rise of lean construction, many in the industry have adopted an either/or approach to construction management methodologies—aligning with either the CPM camp or the lean construction contingent. Both approaches are gold standards with impressive track records. CPM uses a project network diagram to identify and map relationships between activities that have a direct impact on the project completion date. The approach is well-suited for any project with a network of interdependent activities. Lean construction brings a similar pedigree. It applies the concepts of lean manufacturing to the end-to-end design and construction process—focusing on the task level and the coordination and communication required to meet commitments. It strives to continuously improve quality and efficiency in the process by maximizing utilization of materials and labor and eliminating waste and nonvalue-adding activities. A Dodge Data & Analytics Owner Satisfaction & Project Performance study found that "high lean intensity projects were three times more likely to complete ahead of schedule and two times more likely to complete under budget."
CPM & Lean Are Better Together
Limiting adoption to either CPM or lean construction inherently means that organizations are leaving important opportunities for improving performance on the table. However, firms focused on integrating lean and CPM have struggled to bridge the coordination, commitment and community gap between project teams and the enterprise. The key is digitizing and simplifying lean to optimize its impact, while providing a unified platform where lean and CPM can coexist, complement each other and deliver compounded benefits.
Traditionally, lean methodologies have largely relied on manual activities. While this system has proven effective for charting and managing specific tasks at the jobsite, these manual processes and tools prohibit integration and coordination across the entire team, including the enterprise and remote stakeholders. This disconnect can lead to overdue tasks, among other schedule variables, that can have a considerable negative impact on the master schedule.
In recent years, the industry has seen the introduction of standalone point systems designed to automate parts of the commitment and task-management processes. While these systems bring new levels of efficiency to site-based, lean processes, they lack integration to enterprise CPM platforms. As a result, firms continue to struggle with communicating accurate task status information to the enterprise project management system in a timely manner. This disconnect becomes even more pronounced when embracing design-build and IPD strategies.
Charting Your Journey
So, what steps can your organization take to effectively unite CPM and lean to optimize business and project outcomes? The process begins by focusing on understanding and bridging the coordination, commitment and community gap between project teams and enterprise. Important priorities include:
Enabling visibility of critical project and task data from subtask through enterprise view
Placing the right coordination tools in the hands of the right stakeholder to eliminate costly rework, drive accountability and reduce risk
Driving performance based on commitments of field disciplines
Aligning stakeholder incentives with shared knowledge and common goals to drive community engagement and successful business outcomes
Allowing the field to work the way they want while providing the enterprise visibility that the home office requires
Reducing the need for complex master schedules that were never intended to micromanage the level of detail required for field execution teams
Supporting and facilitating high-frequency collaboration—at and between the back office, front office and jobsite
Technology also plays an important role in bridging the two project management approaches. A unified platform for engineering and construction projects, programs and enterprises can create a strong foundation for success. Such a platform should enable team members to manage the project and schedules from end to end, including the following:
Creating and defining project phases with a work breakdown structure
Identifying the duration of specific activities and the relationships between them
Breaking down activities into smaller tasks and committing to due dates
Logging completed tasks
Monitoring performance
CPM and lean have strong track records, but many in the construction and engineering sectors view these methodologies as disparate approaches. It is time to rethink this equation to harness the exponential power and benefits of a blended approach that automates lean, while aligning stakeholder incentives with shared knowledge across the enterprise. Strong commitment, a clear strategy and an integrated CPM scheduling and lean scheduling platform positions firms to move ahead and drive more successful projects.