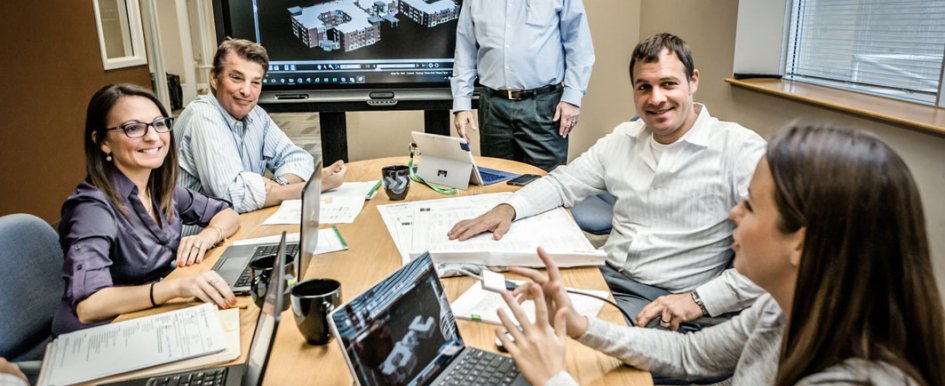 How Pepper Construction estimates for productivity, profitability & customer service
It is widely acknowledged that the construction industry is ripe for digital disruption. Yet, many general contractors and construction business owners struggle to determine which technology investments will deliver the biggest return on investment (ROI) for their companies. The good news is that many contractors are finding the largest ROI by focusing on the basics—establishing standardized, database-driven cost estimating processes.
An investment in how the company prepares project bids is a strategic move that empowers construction teams to leverage their most valuable intellectual assets, which are lessons learned from past projects.
By successfully capturing this project intelligence and injecting greater efficiency into the estimating cycle, construction teams are driving continual improvements and delivering higher levels of productivity, profitability and customer service.
USING Database-Driven Cost Estimating
Builders looking to make accurate and responsive cost estimating a calculated component of their business are turning to database-driven estimating, allowing them to create, manage and update cost estimates in an integrated way.
This approach introduces more intelligence and consistency into the pricing process and gives estimators the ability to integrate detailed project estimates using cost-knowledge management.
These capabilities are a powerful differentiator for contractors because they bring greater detail and accuracy into estimates. Pepper Construction, a large Midwest-based contractor, is living proof of how upgrading cost estimation processes can impact a business.
Using a model-based estimating process gives Pepper the ability to create cost breakouts for specific areas of each project. This capability allows them to dig into the project details and show each client specific costs at a granular level. It also enhances customer understanding about what goes into the estimate, as opposed to giving them an overall number that lacks context. The team can then suggest valuable engineering ideas and present "what if" scenarios for consideration much quicker than conventional, spreadsheet-based estimating.
The ability to create cost breakouts is a game changer for the estimation team and, in effect, for Pepper. On a recent renovation of a massive entertainment venue, costing over $200 million, estimators created 110 different area breakouts. This allowed the owner to see the quantities and pricing for items like tile, finishes, landscaping and lighting in much more detail.
With this data in hand, the owner saw that finishes, for instance, were priced much higher than anticipated. This data gave the Pepper Construction team the opportunity to have a strategic conversation with the client about alternatives.
Keith Dougherty, vice president of preconstruction at Pepper explained this further. "Model-based cost estimating is an important differentiator for us because it enhances understanding of our projects and communication with clients. When we can highlight an item in the estimate, and it highlights all relative items directly in the model, there is a level of transparency and reassurance with the client that we zeroed in on the full scope of the project."
Leveraging Project Cost Histories
By using this integrated estimating process, contractors can also show how an estimate stacks up against past projects of a similar scope. These cost-based modeling tools start with a powerful search engine that allows estimators to pinpoint project attributes, scanning and searching the historical data to find the right mix of projects that are relevant to the new cost model.
The conceptual estimate is then used to prepare a new, detailed estimate based on additional project parameters and owner specifications. Without reinventing the wheel, so to speak, for each estimate, contractors can share valuable feedback and recommendations based on best practices and past project experiences. This may include identifying risks, challenges, opportunities and potential cost impacts of the current project.
Closing the Loop in the Estimating Process
The goal of any early-phase cost model or detailed, design-build estimate is to provide customers with a comprehensive project cost story. To develop a complete cost picture, general contractors need to leverage historical data and close the loop in their estimating process.
A closed-loop estimation process is critical because it feeds data from past project estimates into the current cost model. The ability to mine data from past projects and use as built/actual costs for the next project allows estimators to produce feasibility budgets based on real-life experiences and credible facts.
With database-driven cost estimating as a top priority, general contractors and construction business owners have a tremendous opportunity to create more accurate and complete project bids based on historical project data.
This strategic transition will empower them to deliver high-value bids that include meaningful details and context much earlier in the estimating process. In doing so, the construction business will be well positioned to build greater trust with project owners and make more informed decisions throughout the bidding process and beyond.