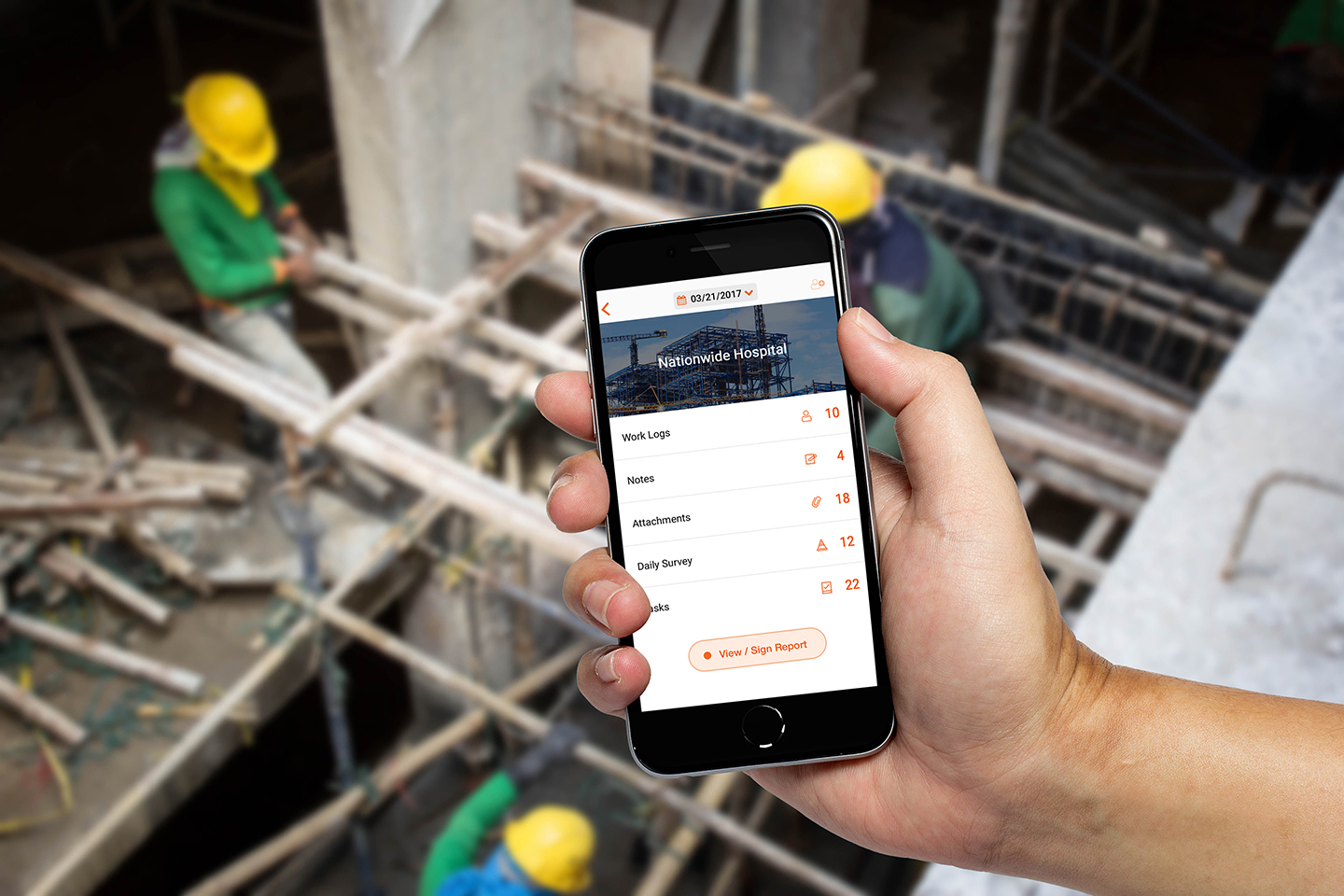 Insight from a tech veteran on why this solution should be a mainstay in your construction processes
Litigation remains one of the most common stressors for construction business owners. However, with the implementation of new technology solutions in your company, you are also arming yourself with some of the greatest tools available to protect your company against future legal issues. One such solution: daily reporting software and moblie applications. Sergey Sundukovskiy, Ph.D., co-founder, chief technology officer (CTO) and chief product officer (CPO) of Raken, a daily reporting app for contractors, has quite a bit of experience in this area. 
Before co-founding Raken, Dr. Sundukovskiy served in capacities of chief technology officer, chief information officer (CIO) and chief product officer. Sundukovskiy is a serial entrepreneur, co-founding multiple successful startups focused on small business marketing and e-commerce. Sundukovskiy specializes in implementation of subscription-based, high-volume, software as a service (SaaS) platforms, with a strong emphasis on early stage product development, product marketing and customer acquisition. His specific areas of expertise also include user testing, A/B testing, marketing, big data, video management, e-commerce, RTB platforms and cloud computing. See below for his insights into the world of construction tech and the litigation surrounding it. 
CBO: Can you tell us a bit about yourself?
I have an engineering background. I started out in electrical and mechanical engineering, but over time, I decided to switch to computer science. I quickly realized that I prefer working for smaller companies where I can wear multiple hats and stretch my imagination across number of different fields. I knew at some point I would want to start my own company, but I didn't feel that I had the business expertise to do so. After starting my first company, I worked almost exclusively for myself or for the companies that had acquired my startups. My role at Raken is primarily centered on product, technology and marketing. I often compare my responsibilities at Raken to being responsible for answering the following questions: "What are we building, how are we building it and how do we find people who want to buy it?" In the life of most startups, these are very difficult lines of inquiry. Even though trial and error is quite often the best way to answer these questions, time is of the essence in early stage startups. 
CBO: What new or updated tech solutions should construction business owners be implementing to ward off litigation on the construction jobsite?
First and foremost, one of the best ways to ward off litigation is to document jobsite activities on a daily basis. Construction companies may get sued up to 10 years after completion of the project. If the project dispute goes to court it is often the case that the party with the best documentation wins. As such, construction site leaders should document daily construction site activities multiple times a day. Jobsite documentation consists of filing a very detailed reports containing notes, videos, images and surveys. Signed daily reports are kept for the duration of the customer's account. Given the enormity of the accumulated information, for the lifetime of the construction project, reporting applications, such as Raken's, are often equipped with a deep look-ahead search capability that allows for data mining and discovery. 
Additional solutions that are instrumental to warding off construction litigation are known as job hazard analysis (JHA) or job safety analysis (JSA). As the names imply, both JHA and JSA are the techniques for identifying dangers associated with specific construction job function tasks. Both JHA and JSA are designed to reduce the risk of injury to construction workers. Once safety hazards have been identified, either based on general construction body of knowledge or specific incidents associated with the particular construction site, safety training is conducted and documented. JHA training often consists verbal instruction and reviewing written documentation detailing activities and operations, unsafe conditions, actions or hazards, and preventive or corrective actions that should be taken to rectify a potentially unsafe or dangerous situation. Just as it is the case with the daily reporting, documenting JHA and JSA training schedule is often the difference between winning and losing construction project litigation.
CBO: How can daily reporting solutions in particular help business owners in future litigation?
Daily reporting is the best and the most reliable method for warding off future litigation. As it implies, daily reporting should be performed multiple times a day. As such, daily reporting is the most opportune way of identifying and addressing safety incidents. Raken's customers can identify safety issues either through the dedicated safety section of the daily report or the daily survey. Also, safety incidents are prominently displayed on the project dashboard, giving project managers an opportunity to address the incident through additional job safety or job hazard training. Also, daily reporting is the most consistent, most used record during construction disputes. Immediate daily report accessibility, years after project completion, is often the best and only record of what has transpired on the construction site.    
One of the more common examples of litigation claims come from increased costs due to project delays. Construction companies are constantly being blamed for the increases, when in reality, the additional costs were likely brought on due to issues in weather. When there is severe weather the first priority becomes the safety of workers on the jobsite, which leads to delays, and in turn, increased costs—an unfortunate reality we have to deal with. Because Raken automatically captures and records weather conditions, companies can proactively avoid situations such as these by accessing weather histories with the push of a button. Due to this weather reporting functionality, legal teams are able to quickly run through the records and address any claims in a swift and accurate manner.
CBO: What solutions or trends do you see as the natural next step for construction tech?
The construction industry is perfectly suited to disruption and innovation. Over the last few years, the focus of the construction industry has shifted to environmentally friendly technologies centered on safety, durability and environmental sustainability. Additional construction innovation is evident in the use of augmented reality, where our physical world is blended with computer simulated reality. As such, we see several companies working on technologies that help users imagine complete construction projects superimposed on still active, incomplete construction sites. Affordability and size reduction of Bluetooth technologies spurred development of the Internet of Things (IoT), where active electronic components are introduced into construction materials. After a construction project's completion, electronics-enabled materials start transmitting information usable in smart homes as well as structural congruity assessments.
As far as daily reporting is concerned, we also see number of innovation vectors. Active use of drone photography to monitor and document construction projects is used to augment human capabilities. With the rapid development of machine vision algorithms and ultra-fast computing power we see use of technology in trying to identify safety incidents through video and picture analysis. Even though we are still some time away from the capability in which a computer can identify potential safety issue based positional analysis of the objects in the picture, we are certainly starting to see success with single-object identification.