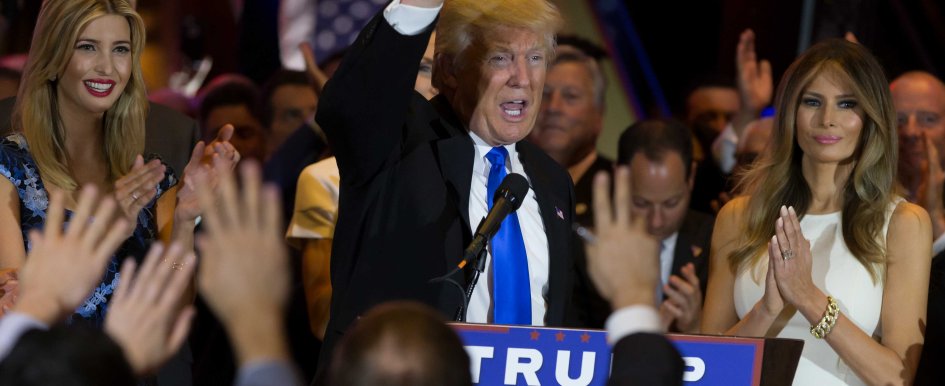 2 changes to the construction space that will significantly impact your company this year
Wednesday, January 18th, 2017
The new year ushers in many changes for both the construction sector and the United States economy overall. Business owners are looking to many different sources, including President-elect Donald J. Trump and a broad swath of new jobsite solutions, to plan their strategies for 2017 and the near future.
$current_url = url(current_path(), array('absolute' => TRUE));
$short_url = get_bitly_short_url($current_url,'gcaudle','R_3ce2b5c4564848eabd1275f9d2f07ccf');
?>



The future of construction will be decided in how owners revolutionize how projects are completed. Click to tweet!
A New Commander in Chief
According to a recent report by Dodge Data & Analytics, forecasts predict Trump's election to be a plus for the construction industry. The report cites Trump's experience in construction and his many ties to the industry as factors that will play a strong role in putting new project starts and beneficial legislation at the forefront in 2017. However, shrewd construction business owners will be cautious in early 2017, even if there is a potential for great gains in the industry. Rick Keegan, president, construction, Travelers Companies Inc., said it is correct to think the actual impact of Trump's presidency is still very much to be determined. "Construction is watching very closely to see how much of what was discussed on the campaign trail will actually come to policy," Keegan said. "There is no question that there is a pent-up demand for infrastructure work. A robust plan would be well-received by the construction industry."
According to Keegan, while the private sector is still in slow recovery mode and could benefit from things like lower corporate taxes and streamlined business regulations, the public sector stands to advance the most from policy changes.
The Dodge report mentions Trump's latest proposal, a $550 billion plan to be invested in public infrastructure projects over several years. This plan, still in its infancy, would bring many opportunities to business owners working in the public sector. A probable increase in infrastructure projects could have negative consequences on other issues in the industry, though.
"The availability of skilled labor has been a real challenge over the past several years. A potential uptick in activity could only exacerbate the issue and make the labor pool smaller. Our customers are actually turning work away because they can't staff the crews needed—and this includes leadership," Keegan said. Keegan mentioned three prevalent changes to the industry that would be disruptive in 2017 and beyond: assimilating new employees to the workforce to alleviate the skilled labor shortage, auto-related claims and a reinforced need for robust cybersecurity. With a president-elect who proposes a major increase in new construction, you need the necessary tools to stay competitive, and that includes embracing technology solutions for your jobsite.
The Jobsite of the Future
A shift to a more technology-driven jobsite will continue in 2017. New solutions from manufacturers, as well as regulations for operating those solutions, will increasingly define how contractors are attracting talent and completing the project process. One set of regulations in particular, the FAA regulations for commercial unmanned aircraft systems (UAS) use, released in late 2016, will provide new opportunities for streamlining your project workflow. 3DR Director of Products Dan McKinnon said 2017 will be the year that enterprise UAS users will truly begin to scale their pilot projects.
"However, in order to do so, capture and analytics must be standardized from user to user and jobsite to jobsite," McKinnon said. "Capture and analytics must become so easy that every member of the team should be able to walk through the basic workflow." To make this happen, many manufacturers are partnering to create integrated systems to share data from technology solutions, such as drones, directly to BIM tools. A general theme exists in incumbent tech solutions for the jobsite: ease of use for anyone on the jobsite. The new FAA regulations for drone use are no different. The current exam for pilots is much easier, according to McKinnon.
"The FAA currently does not test for practical knowledge or piloting skill. Look for study guides and materials, and I would recommend studying for 10 to 20 hours for the test," McKinnon said. Drones are just one of the many solutions that will be paramount to staying competitive in the construction space in the coming years. As for President-elect Trump, Dodge Economist Robert Murray expects that a true idea of what to expect in 2017 regarding presidential plans won't emerge until January or February. However, you can be preparing for upcoming changes now by focusing on what you know. Tech solutions will continue to entirely transform your jobsite and the way you get work, attract the new workforce and plan for new projects.
Much of the future of construction will be decided in how business owners work to revolutionize both the way projects are completed and the reputation of the industry as one of growth and innovation.