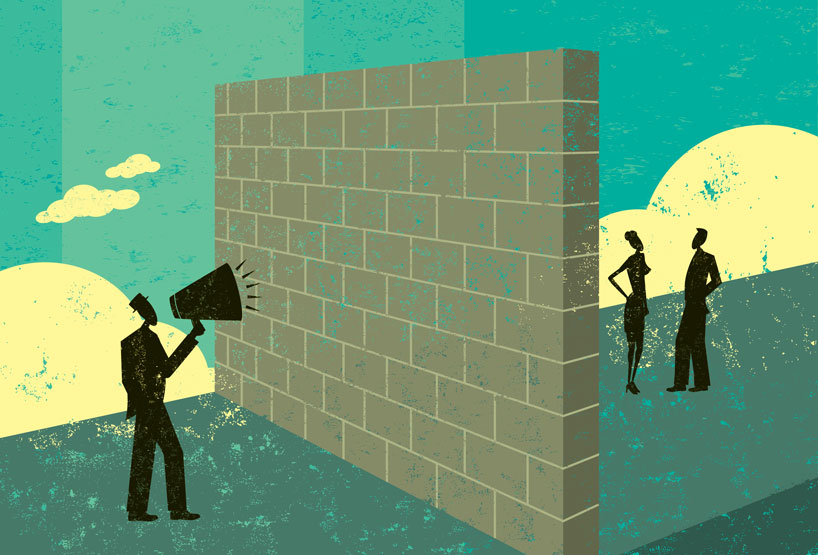 Stories from real companies on how they defeated the jobsite disconnect
Commercial construction was reported at $85 billion in 2017, up 11% from 2016, according to the lastest FMI Insights and Expertise report. Construction is booming, yet miscommunication, equipment and crew management slip-ups, jobsite safety and certification issues, last-minute added costs, and delays are still rampant on the jobsite.
Project managers and supervisors lack visibility into their operations and are left to tackle these challenges without immediate access to crucial information. This disconnect among key players on projects, including subcontractors and field-to-office, is one of the biggest hurdles to successful project execution. Fortunately, new digital tools are helping contractors overcome the challenges of using old-school, manual processes that lead to information siloes.
The bad news is that while these collaborative tools continue to improve, JBKnowledge's 2018 Contech Report found that only 24% of construction employees say they are "very comfortable" with newer technology. Rather than fear rising tech, contractors need to embrace the latest platforms to simplify operations, reduce their liability and deliver consistent, quality results.
Enhance Communications & Minimize Challenges
Massive, complex projects like the London Crossrail Project, California's high-speed train, and the South-North Water Transfer Project in China are becoming more common as infrastructure ages and the developing world scales to meet the needs of its population. This growing demand, combined with construction labor shortages and increased regulation, is putting contractors and subcontractors under extreme pressure to deliver on time and on budget.
This is where digitized, collaborative platform solutions come in to help contractors and subs improve communication and visibility, reduce downtime and accidents, and minimize the prevalence of data silos. Subcontractors have the most to gain because they bear the most significant risk on the jobsite. As they leverage the capital to employ costly crews and equipment on-site, streamlining information workers is the most effective way to save real time and money on these high-risk projects.
With greater visibility and holistic snapshots of the business, these solutions also enable proactive scheduling and the most efficient allocation of resources to numerous projects at the same time. Moreover, integrating the elements of safety and compliance management, alongside resource management, helps drive a culture of safety throughout the workforce. Employees are more likely to accurately assess jobsite risks when safety reporting is tied to common activities like punching a digital timecard.
Real-World Stories
Collaborative, cloud-based platforms not only take the complexity out of managing the business, but also improve the productivity of owners, contractors and subs. Unlike point-solutions, platforms combine elements of operational management, alerting management to interdependencies that impact progress and productivity.
Active Energies Solar LLC, a provider of solar energy design and installation services for residential and light commercial photovoltaic (PV) solar arrays in the Rocky Mountain area, recently embraced a mobile construction technology platform. Their office personnel leverages the platform to plan and document all customers' requirements. In the field, crews instantly access the information through their smartphones. They also submit standard jobsite information to the office via custom forms. If crews need additional information, they avoid delays and phone calls by quickly searching past work orders from the same app.
Another firm Martinus Rail, an Australian owned and operated rail business engaged in the design, supply, construction and maintenance of railway assets throughout Australia and in select international markets, also uses a mobile platform to support their business in everything from operations and asset management to occupational health and safety (OHS) and human resources (HR) compliance issues. Martinus Rail is able to set jobsite requirements specific to each client's location and then collect the required safety and compliance information straight from the workers in the field, rather than the common practice of collecting days, or even weeks, later.
The technology, said one Martinus Rail employee, gives workers responsibility and keeps them accountable for their personal details, competencies, timesheets, leave and communication—all through a simple mobile application. "Everything is logged directly within the app, so if anyone from our headquarters is sick or not at work, another staff member can quickly and easily see an overview of the days' requirements and any outstanding items that need to be addressed," she said.
Help Workers Better Understand Their Projects
While the construction industry has traditionally been slow to embrace new technologies, this attitude is changing. Many leading contractors are adopting cloud-based platforms that enable complete digital visibility, real-time collaboration and communication among various teams and stakeholders. With these platforms, business owners can improve their entire operation, from the office to the field, and resolve many daily challenges that hinder productivity while improving asset and worker management at the same time.
Ultimately, this strategy translates into more simplified operational management by eliminating the latent, error-prone paper processes in essential areas (including routine and specialized worker documentation and licensing), maximizing special skill sets, streamlining quality control processes, organizing equipment, promoting worker safety and the overseeing temporary employees.
The Bottom Line
There are many platform solutions out there that cater to the increasing complexities and challenges of construction. They enable document communication, rapid response, and anticipation of issues, all of which substantially impact contractors' profit and loss statements and legal liability. As risk continues to rise, failure to adopt this technology and improve your jobsite will become much more costly.
Forward-looking contractors and subcontractors are already implementing digital construction technology to enhance productivity and efficiency, gain better visibility, eliminate paperwork and boost revenue. It's no longer a question of "if," but "when?" Get started before it's too late.