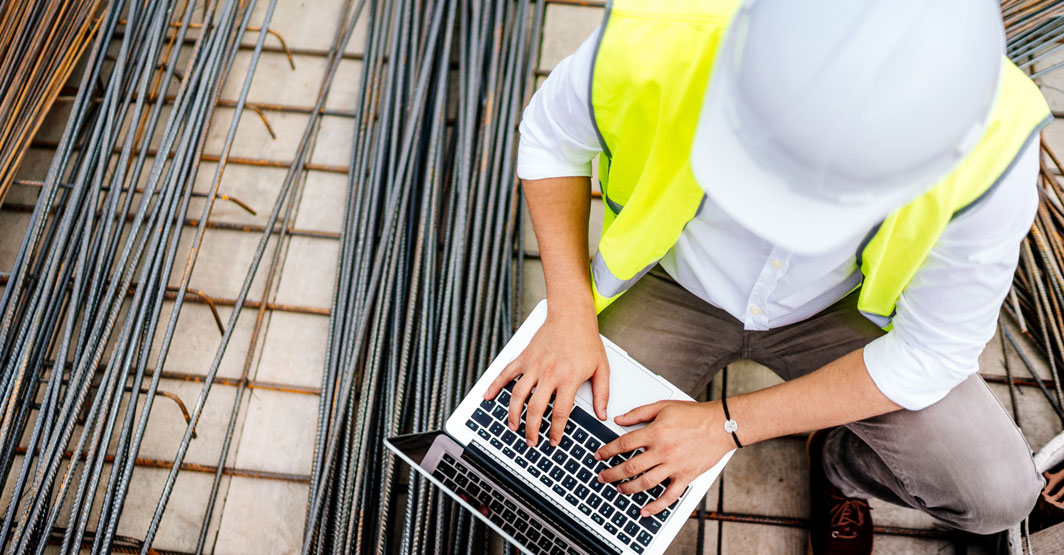 Conquering the prequalification process with the newest risk-mitigating tools on the market
Tuesday, September 17, 2019
Working as a plasterer in the late 1980s during a major housing boom, I was often asked to bid jobs on the side. It didn't seem to matter that I wasn't even a journeyman and was a little clueless about overhead and related costs.
Regrettably, I took a few jobs at adjacent jobsites, and my business inexperience quickly became an issue. Sure, I was good at performing the work, but I failed in accounting for unknowns.
To no one's surprise, these side hustles came with some difficult lessons. My prices were cheaper than established contractors, but I had the tendency to show up late, get locked out of projects and even lose my tools.
Inevitably, the general contractor (GC) would end up losing confidence in me and hiring someone else with proper credentials. To top it all off, I had no relevant legal knowledge or recourse on how to respond.
During those boom times, many of my associates branched out as trade contractors or GCs. Work was plentiful, but so were the pitfalls, especially if you didn't have a solid grip on the business end of things like planning, insurance, overhead and ethics. Many failed, and some succeeded—regardless of whether they were master tradesmen.
Where the Risk Meets the Road
It's easy to be nostalgic for the good ole days before words like "compliance" and "prequalification" were commonplace. Let's not forget these old ways were also risky whenever a contractor, GC, subcontractor or supplier failed to meet their obligations.
You need look no further than any dormant, half-constructed building site in your area to understand why. These abandoned sites are a direct result of a chain reaction set in motion by someone who took unnecessary risks. Maybe the GC on the project used one or two primary subcontractors who were new and not financially savvy. Or, the GC was new, yet the owner still trusted them fully and took a hands-off approach to the project. 
Ultimately, the project ended in an abandoned strip center or office building that did not create jobs or services, and an entire community lost out. This could be a direct result of failure to plan for taxes, cash flow and bonding insurance—things that would have come to light on a prequalification form.
Only the Strongest Survive
Fast-forward past the 2009 recession, when many contractors went out of business. Just like the late 1980s, today's construction boom has more tradespeople going into business for themselves. In fact, more than 50,000 new construction-related businesses were started in 2018 alone, according to the Bureau of Labor Statistics. 
Yet, many of these contractors will fail—in boom or bust times—if they don't have a solid understanding of basic human resources (HR) rules and regulations, cash-flow strategy and project scheduling. If subcontractors who are not capable and qualified still win work, you will see a domino effect in which many startup and quickly flame out. 
How does it happen? GCs will be tempted to bypass standard prequalification requirements if they're struggling to ensure bid coverage. Not only are they risking the scope of work, but the success of the entire project. They'll likely end up handholding and having to take internal steps to monitor and minimize their risk. 
As Richard Blakesley, senior estimator at Rize Construction, a Colorado-based commercial general contractor, explained: "Self-starters are reaching out to us to prospect opportunities. This can be beneficial in that they tend to lower their markup for the first few projects. But they have trouble caring the financial burden of materials and contracted payment schedules."
Taming the Prequal Process
To minimize such risk, today's owners, banks and anyone else remotely tied to construction funding are demanding prequalification. This process can get even more intense in an economic slowdown, when subcontractors typically start bidding jobs outside their geographic area or specialty.
Prequalification information can include everything from financial details like annual contract volume, sales and net worth, to a subcontractor's work history, safety record and insurance coverage. One way to tame this process is by using online tools, databases and software to gather prequalification and compliance information. 
Even with standardized forms and tools, this process can get fragmented, as subcontractors end up repeatedly inputting in a lot of data manually, causing delays. For example, a large, successful subcontractor may get a completely different form for every GC and end up trying to complete 20 prequalification applications at a time. 
How can a subcontractor make this process easier with tech? For starters, they can keep a digital copy of all relevant information in case they ever need to copy and paste responses. While this may seem basic, it is better than having to do it manually.
An even better solution is to verify whether your current software offers a standard form. If you are a GC, many programs offer a CD721 Form, which is an industry standard and should be more than adequate for your prequalification needs.
If you're a GC, you should be using a bid-management tool to simplify how you prequalify subcontractors and reduce your risk. Ideally, you'll use a single bid-management platform to connect data by using it to send invitations to bid (ITBs) and to handle the prequalification process.
Another option for GCs is to outsource this task to a full-service business. This is useful if you don't have the on-premise resources or specialized knowledge to handle the prequalification and compliance process. Just like an accountant or insurance agent, they can help
GCs mitigate risk. 
Leveraging Construction Tech
Looking back, it's easy to see we've come a long way since 2004, when I was working with a large national retail contractor and only 3% of subcontractors in their national database had email. Today, most contractors have email and at least some form of software. Even so, it's important to recognize that technology can also overwhelm us, and we need to use it intelligently.
For example, contractors used to only work with a handful of subcontractors per trade on a project. Now, they can blast thousands of emails to get bid coverage across the country. Not only can this increase risk, but it creates a lot of noise that ultimately gets ignored by the intended audience—subcontractors. 
If you're a new subcontractor who came up through the ranks, you may feel inundated with prequalification forms daily. Instead of panicking, you should consider what is already in your tech toolbox. Instead of adding additional staff, you can simply set up rules and filters to organize your incoming emails to separate out ITBs. 
Subcontractors should also keep in mind that email, project management tools and mobile apps may ultimately help them make the shortlist. These tools can set them apart and reduce their risk if they can quickly identify and raise issues to avoid conflicts, delays, cost increases, conflicts, rework or legal issues. 
Ultimately, technology can help GCs avoid cumbersome administrative challenges and ensure they are covering potential risks throughout the bid process. For subcontractors, technology can help them automate how they become qualified and improve how they communicate with GCs. 
As such, both GCs and subs need to view their virtual tools just like they would any tools of the trade. With them, your business will win the right projects, and you'll save time and money by becoming more efficient