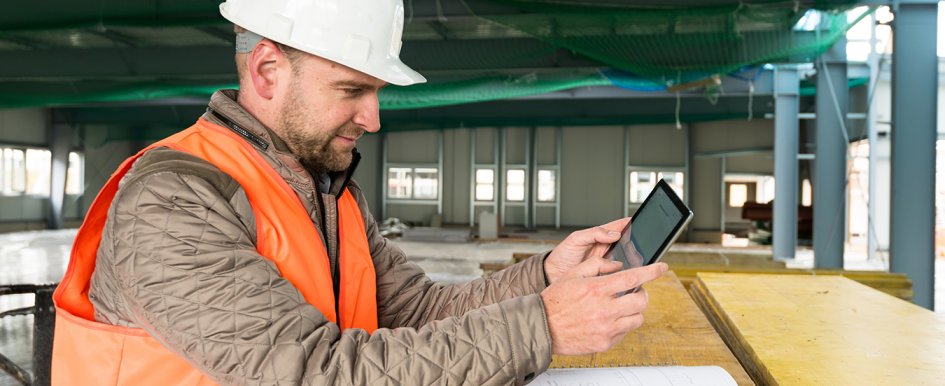 3 ways to combat the inefficiencies surrounding the manual collection of jobsite data
Thursday, June 21st, 2018
The pace of business is increasing all the time, and there is more pressure than ever on decision-makers to act quickly and decisively to keep operations running smoothly, projects on schedule and budgets in check. For contractors, this pace is even harder to keep up with, due to the nature of the business.
Data must be captured at the site and relayed to main offices quickly and reliably. Main offices must then analyze the data for fast decision-making, and a continual flow of changes and information must then be communicated back to field offices and jobsites. All it takes is one disruption in that process and a chain reaction is started that leads to major disruptions, and often, major problems.
Workflow software solutions provider TrackVia surveyed over 500 executives and managers and the data uncovered a host of problems in the industry, from widespread work quality concerns, to safety compliance issues and an inability to substantiate claims.
But at the core of these and all of the other issues cited, the survey results pointed to a single culprit—manual collection of jobsite data.
Both managers and executives overwhelmingly agreed on the importance of the data coming from their jobsites, with 89 percent of managers and 78 percent of executives saying it was important to their success. More than half of executives (52 percent) say four or more departments rely on the data coming from jobsites, and the most crucial types of data that impact success are quality of work, the cost of time and materials, and safety.
But despite this reliance on data, nearly half (47 percent) of managers stated that they still collect jobsite data manually, with one-third saying they capture this crucial data with pen and paper.
Additionally, most executives and managers said that ensuring quality work is the most important part of their overall success and the most important part of their job. But despite that importance, the majority of managers claim that data about work quality is still most often collected manually. The data shows a direct connection between manual collection and suffering work quality, with 59 percent of managers saying that when data is collected manually, the number one issue they face as a result is incomplete data about work quality.
Here's a quick look at the other issues contractors face when they collect data manually.
Inadequate levels of details attached to work and change orders
Incomplete work quality observation data
Incomplete information to substantiate claims
Incomplete or inaccurate data needed for compliance and audits
Liquidated damages related to project delays
Being forced to make decisions with outdated data
Costs related work quality, especially when work must be redone
Costs related to employee downtime
But while none of this is good news for the construction industry, especially while costs are on the rise industrywide, there is good news. Construction firms can take steps to combat these costs and inefficiencies, not only starting with collection, but throughout the process to ensure that manual processes don't hinder the way data is collected, used and communicated.
1. Digitizing Data Collection
With data playing a critical role in the success of construction firms, contractors need a shift toward more streamlined, digitized data collection processes. More than half of executives (52%) believe digitizing data collection would help alleviate several of the issues related to manual processes, including costs related to rework or damaged supplies and materials.
Replacing paper and spreadsheets with dynamic mobile apps enables firms to capture information from any device—online or offline. Jobsite teams can use standardized forms to enter data, scan barcodes, geotag locations, attach photos and document weather conditions using any iOS or Android device.
2. Automating Work & Change Orders
When work and change orders are manual, work slows down and quality is compromised. The effort to automate work and change order processes will allow firms to reduce the time and effort needed for manual processes and free employees to take immediate action. Firms can automate tasks, work orders, notifications, alerts and validation using event- or data-based triggers—all according to firms' specific processes. All of these steps will accelerate the time to completion, improve on-time performance and reduce unnecessary costs.
3. Streamlining Decision-Making
Corporate offices need to simplify their processes for turning jobsite data into usable reports. By digitizing data acquisition on the jobsite and integrating it with other systems, firms get accurate, real-time visibility across their entire organizations. Firms can create custom dashboards and reports and publish them quickly so executives, managers and even crafts stay on the same page. This allows them to drive fast, impactful decision-making or execution.
Construction firms facing soaring costs are at a decision point with manual processes, and the risks and costs associated with them. Digitized processes that start at the point of collection and continue with work and change orders and data management for decision-making offer a path forward that eliminates these increasing challenges.