Engineering firm uses project management technology to drive efficiency and innovation on New York railway project
Hatch Mott MacDonald, a full-service consulting engineering firm, is currently an integral member of the Program Management Consultant managing the Metropolitan Transportation Authority's (MTA's) East Side Access Project in New York City. This $10.4-billion project is constructing the first commuter railroad expansion for over 100 years to link Queens, New York, to the east side of Manhattan. The railway will transport up to 160,000 people per day to a new railroad terminal located beneath the existing Grand Central Terminal.
To help the successful management and execution of the project, Hatch Mott MacDonald is deploying enterprise project portfolio management (EPPM) strategies and technology to drive visibility into all aspects of the project. Further, this is enabling the project team to standardize and update management processes—eliminating Excel-based management practices and instituting online, collaborative portals. These EPPM solutions enable the project to achieve the necessary accountability, transparency and cost-justification capabilities it needs when leveraging government funding and meeting the associated auditing requirements. Construction Business Owner talked with Hatch Mott MacDonald Vice President Andy Thompson about the use of EPPM solutions and other ways the company is using technology for further project innovation.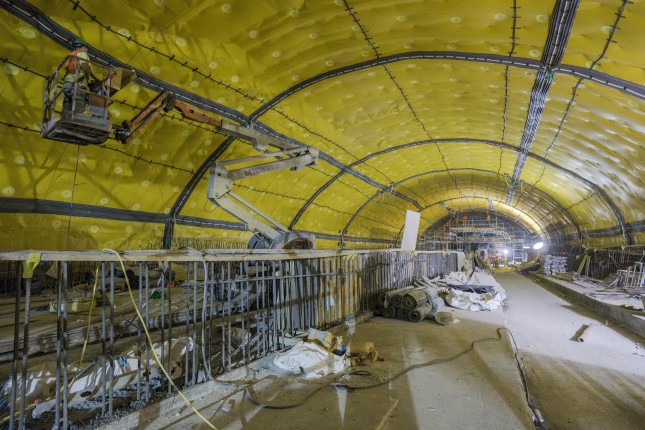 CBO: Tell us about the EPPM tools Hatch Mott MacDonald is using on this project.
AT: Since the job restarted, we have been using Oracle's Primavera P6 scheduling and portfolio management solutions. The project started in the 1960s and restarted again in 2004. The East Side Access project has a full funding grant from the federal government. That means we have to have a high degree of transparency for all of our use of federal funds. Because of this, the change order process is made slightly more difficult. Not only do we have federal requirements, but we also have the MTA Inspector General, Office of Construction oversight, New York State comptroller and more involved in auditing our processes to make sure things are done correctly. We have to have a system that is robust and gives an open outlook so we can deliver full transparency.
As we went through the planning process, it took about a year to conclude that Oracle's Unifier was the most appropriate lifecycle management solution for the project. Our change order process is a very step-by-step endeavor. Unifier is essentially built around workflows and business processes that match this change order process and others, and it is highly customizable. None of the other products available at the time really matched what we needed to accomplish.
CBO: You mentioned the tools are streamlining processes and reducing turnaround time. How?
AT: One important asset was how much the product cut down on our use of paper and increased our ability to collaborate. Our email became a problem. We have three offices in New York City, as well as partners at Long Island Railroad and Metro North Railroad. We have other people downtown, at MTA headquarters, that review documents for us. Having to email a 20 MB attachment was crippling our workflow. What we recognized was that we could use Unifier as a collaborative tool—especially for document submissions. We are currently in the process of upgrading to the cloud version, which we hope to complete by the end of September. This has really helped us get control over our documents. We know exactly when people receive the documents we send out. We review those reports each Monday morning, and find the delinquents in submittal.
The technology has helped us hold people accountable and manage a very complex process quite simply. The biggest contract we had was a $1.2 billion contract, and we have around seven active contracts right now. We need a product that can manage all of those contracts in one system. We take it for granted because it's there and it works, but it really does help so much with managing all of the different phases of the job and connecting all of the people involved.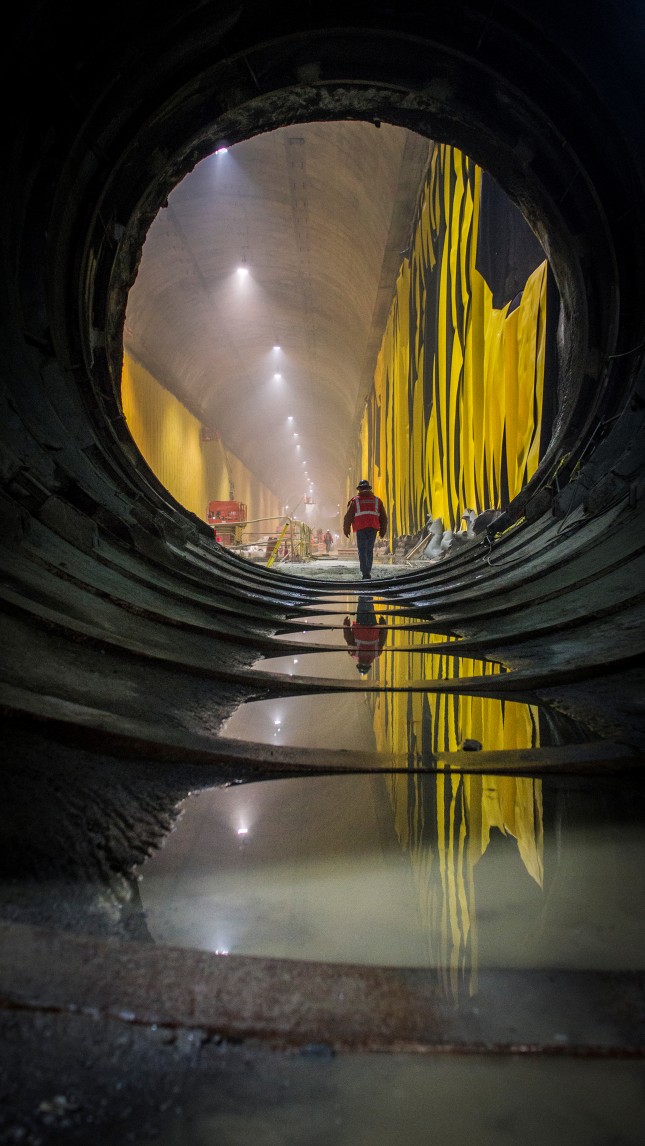 CBO: Are you using EPPM tools in other projects?
AT: Hatch Mott MacDonald does use Primavera on other projects around the country. A product's use all depends on what the project's particular needs are—and what the owner needs. It certainly is a solution that we recommend in the right circumstances, but it's difficult to say one product fits all.
CBO: How is the project itself innovative? Are there other techniques/technology being used to facilitate such a large-scale project in a congested area?
AT: This is a completely underground project. One of the issues that has always fascinated me is how to put together a data management system to pull together the hundreds of pieces of data collected during the tunneling operation, something we have recently achieved through the Tunnel Information Management System (TIMS). It's essentially more of a production operation than a typical construction project. Tunneling modeling is all about the cycle time. It's a cyclical operation—no one wants just a tunnel, everybody wants the facility that uses the tunnel. Tunneling gets you real estate where it didn't exist before. Until it is complete, though, you have nothing.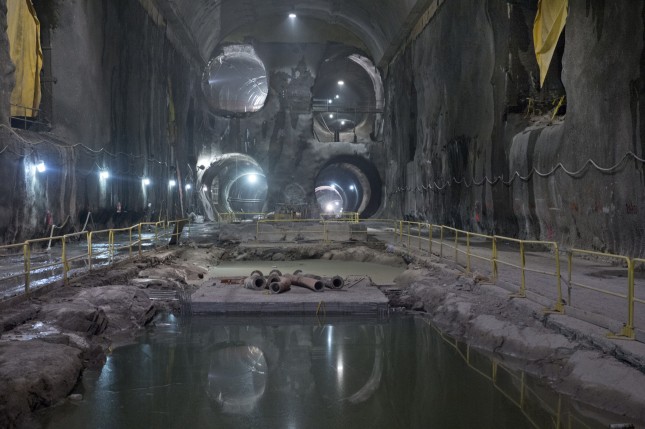 One of the most critical factors in a project like this, then, is making it as efficient as possible. The key to this is understanding exactly how long each cycle takes, where the breakdowns occur, and how you can optimize your processes. Unless you collect data for that, it's very difficult to know where the issues are and how you could improve. One of the things we developed as a company is a system that enables workers in the field to enter information using a mobile device. We built the screens and interface for it—and it takes hundreds of pieces of data that we collect over each eight-hour shift. We dump all that data in at the end of the shift, and developed an algorithm to sort through all of it, such as where the critical activities are, so you could see at the end of the shift where the contractor was efficient and inefficient. From there, we can make suggestions on how to improve.
I think we are way ahead with this—the contractors on this project had nothing like it. They didn't have the same analysis we were doing on the overall operation. We are currently using this system, which utilizes an Oracle SQL database as its base, on at least three other underground projects in the U.S.
In addition to helping the speed of the project, we were able to improve jobsite safety with this technology. Typically, one of the biggest risk areas in an underground project is the site conditions themselves. Through the development of a hazard tracking module we are able to spot trends and deal with them before they develop into incidents that could lead to a loss situation.
For more information, visit Hatch Mott MacDonald.