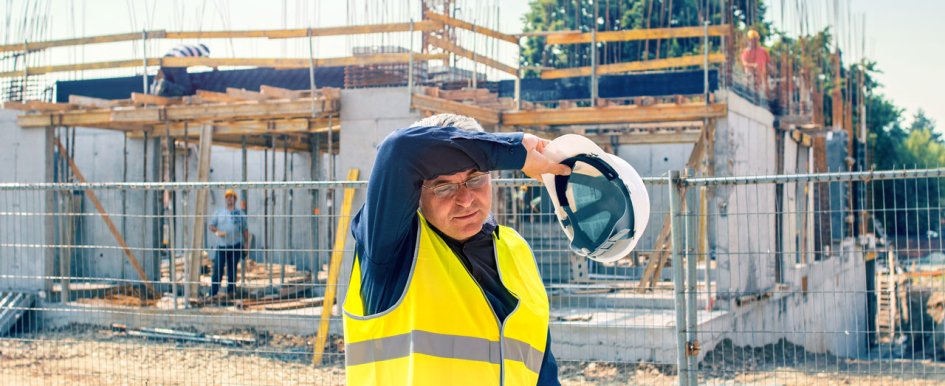 Learn the truth about combining project management & estimating roles
Steve owns Quik Contractors, a midsize general contractor that specializes in commercial projects. Over the last several years, his company has grown to over $16 million in annual sales, with an average project size of $500,000 to $1,500,000. He employs a total of 45 office and field personnel. Currently, he has three key project managers who estimate and manage the company's jobs. Steve has been working hard to attract new customers and land bigger projects, and his efforts have finally paid off, generating opportunities to bid and propose on two new, larger projects valued at $3,000,000 and $4,500,000. Both jobs had bid proposal due dates in 3 weeks. As usual, Steve assigned the estimating, bidding and proposal assignments to his top two combination project manager/estimators, Joe and Sam.
The three met to review each project's scope, details and bid requirements. They agreed on plans of attack to prepare accurate cost estimates and determine that the proposal packages would be complete and compelling enough to win the contracts. As part of the plan, Steve would meet with each of the project managers/estimators every Monday to review their estimating progress. Two days before the bid date, they would meet to review the draft estimate and proposal package. All was set for a successful bid process, until the reality of impending workloads became evident.
The Work Continues
Both Joe and Sam were also assigned four projects each as project managers. Now, in addition to their existing workloads, they had also been tasked with the responsibility of estimating and preparing these major bids. Within a few days, Joe was called to a jobsite by his field superintendent to review a conflict, which took several hours to tackle. Sam was called to one of his projects to negotiate a change order between the project architect, owner and several subcontractors. Another morning, Joe was called to locate missing concrete material, while the crew stood by and waited. Sam was distracted by the need to work out a few subcontract issues, holding up another job he was managing. With all of the challenges, pending issues and demands, both estimators did not have enough time to download their bid plans, set up online database requests for subcontractors to bid or begin work on performing material takeoffs or get pricing from suppliers.
Without complete focus on estimating and dedicated time to obtain subcontractor and supplier quotes, combination project managers/estimators cannot deliver the quality of work required to win profitable jobs. To top it off, no one person is in charge of maintaining an accurate job-cost history, which includes bid versus actual costs and the crew hours required to perform the many tasks needed to complete projects. Overworked estimators also don't have enough time to review bid plans and specifications, and tend to miss multiple items. Overworked estimators also overlook opportunities to gain proposal advantages, such as proactive value-engineering, material substitutions and alternative solutions.
The Benefits of Defining Clear Job Descriptions
Doing an excellent job as a project manager or estimator requires a clear description and understanding of what each position's requirements include.
Performing less than what each position demands lowers your potential profitability and your chance to improve your bottom line. Estimators should be accountable and responsible for:
Complete estimates and bids
Reviewing bid documents, terms and requirements
Maintaining subcontractor and supplier database
Subcontractor and supplier bid coverage
Performing takeoffs and getting material quotes
Accurate field crew production and equipment rates
Bid strategy and proposals
Maintaining a cost history library
Reviewing completed job costs versus estimates
Attending pre-bid job walk
Holding pre-job turnover meetings
Maintaining estimating schedules and bid-hit tracking
Maintaining an estimating template
Preparing subcontractor scopes
Project managers should be accountable and responsible for:
Completing projects on budget and on schedule
Managing contracts and documentation
Procuring and managing subcontracts and material orders
Maintaining change order management and documentation
Managing payment process to get paid for all work
Managing field supervisor and team to meet goals
Managing customer, communication and meetings
Maintaining project documentation and correspondence
Managing submittal and approval process
Updating monthly job-cost reports and cost to complete
Managing project closeout requirements
Approving timecards, invoices and cost codes
As the bid dates approached, Steve noticed both of his combination project managers/estimators were not spending enough time on estimating, subcontractor bid coverage seemed to be light and there were many trades still void of suppliers or subcontractors to offer them firm prices or bids. With only 2 days left until bid day, Joe came to Steve and said he likely would not be able to guarantee a complete an accurate bid estimate by the due date. Sam also appeared to be in trouble, and asked Steve for help to finish his bid assignment. He admitted his projects required more of his time, and he hadn't been able to prepare his month-end project invoices or get customers to approve pending change orders for which they had already performed work.
The Top Priorities
Steve had worked hard to get new customers to agree to add Quik Contractors to their bid lists. Therefore, these two large bid opportunities were a top priority for his company. But Steve failed to realize that it takes a project manager's constant focus to manage current projects. Steve learned that the combination project manager/estimator job description was not working for Quik Contractors.
How do the project manager and estimator roles work in your company? In the end, the decision to combine or separate the two positions must take into account the workload of each role.
Which do you consider the top priority: current projects or the potential to win a new bid? Is it more important to have accurate estimates, and crews and materials ready for projects currently underway? Or more subcontractor and supplier bids to make your company more competitive and compensated for properly documented change orders?