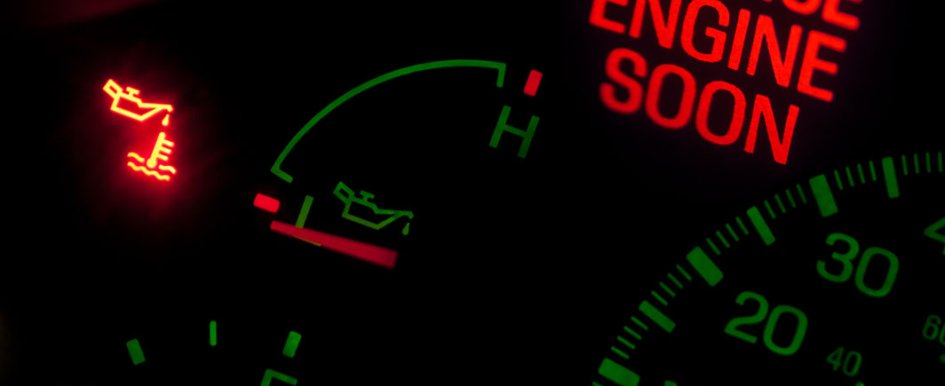 How telematics & mobile capabilities can protect your fleet
The role of your company's work trucks in delivering materials to a construction site quickly, efficiently and safely can make or break a project. To enable the many steps in a construction process to stay properly sequenced and on schedule, intricate vehicle timing is essential. By contrast, any delay in the process can subject contractors to delays, cost overruns and liability issues. This is an area in which robust telematics systems can provide a tremendous advantage. Having access to a steady stream of data from each truck can help construction companies identify potential maintenance issues, avoid scheduling delays and prevent major breakdowns that can jeopardize a project's timeliness, safety or overall success.
Value of Telematics for Construction Fleets
Certainly, the robust flow of telematics data has proven to be a boon for the large fleets that deliver consumer goods and other types of freight over the highway. However, construction fleets are generally smaller than freight transport fleets and don't always have the luxury of access to data and analytics.
When they do use telematics systems, construction fleets typically face a further challenge due to their reliance on multiple telematics systems. Naturally, many contractors are hard pressed to monitor multiple computer screens or devices at once. Whether working together or in isolation, several advanced technology tools can help contractors overcome these challenges, such as:
Open-architecture telematics systems that bring together maintenance and other data from multiple makes of vehicle onto one central portal
Truck electrical multiplexing systems that serve as a central access point for body chassis integration
Integrated mobile technology that delivers data from these sources directly to contractors via their smartphone, which enables them to handle vehicle issues in real time, either remotely or at the construction site

Each of these technology systems adds a special dimension of value. However, working together, they prove to be a powerful combination.

Impact of Open-Architecture Telematics Systems

Open-architecture telematics systems can greatly reduce truck monitoring requirements by delivering the data from their entire fleet through one integrated portal, accessible via a single device. Mobile access can ease this burden even further.
Today's open-architecture telematics systems are allowing fleet managers to view data from each truck in their fleet—regardless of make or model—right from their phone or tablet. To ensure trucks are up and running when they are needed, fleet managers are provided with not only fault codes, but also guidance as to whether each maintenance issue is time-critical or something that can be addressed in a more routine manner.

Many over-the-road fleets and some construction fleets have already made mobile monitoring capabilities a cornerstone of their technology systems. With instant issue notification, the ability to monitor all vehicles at once and the added insight to predict issues before they happen, contractors are often able to prevent breakdowns and keep their projects on schedule and on budget.

Importance of Remote Engine Calibration

Closely related to telematics-enabled maintenance are software updates and recalibrations of engines and other components, which can now be delivered via mobile technology. This can be especially helpful for work trucks. For example, two-way mobile technology can enable a truck's engine control module (ECM) to be recalibrated to deal with the climate or topography of the vehicle's location, or to achieve optimal fuel efficiency for a given vocational application.

The specific tool used for this purpose is over-the-air (OTA) programming, a capability that enables the driver or fleet manager to utilize a mobile interface to initiate programming of the vehicle's ECM. This technology allows fleet managers to provide updated calibrations for engines in the same manner as a smartphone downloading software updates. Mobile technology allows these updates to be delivered remotely to trucks sitting at the construction site or another location, without even the necessity for a service visit, all through a secure Wi-Fi connection.

Effects of Adding Mobile to Multiplexing

Mobile technology can also help construction contractors capture the full benefit of multiplexed electrical systems, which operate as a kind of onboard computer to enable coordination between vocational trucks and their specialized equipment. When operating such mission-critical equipment, safety can often pose as big an issue as productivity. Drivers and fleet managers benefit from knowing that their truck is operating in a manner that is safe for their drivers and other drivers on the road.

Multiplexing systems offer contractors special tools for enhancing safety and productivity. For example, rather than relying on a traditional flashing light on the dashboard to signal if a dump bed is raised while driving down the highway, this system can be programmed to hold the truck to a maximum speed while the bed is in the air, to ensure that drivers lower the bed before they are able to drive at full roadway speeds.

Multiplexing electric systems can also ensure that drivers have reviewed their trucks for safety precautions, or to take advantage of proactive safety interlocks to reduce incidents. For example, consider boom trucks. The last thing a construction worker wants to worry about when doing work 20 feet above the ground is whether the truck will remain stationary. The multiplexing system can assure worker safety by requiring outriggers to be deployed before the boom can be raised, preventing the truck from rolling over.

Another good example of the value of multiplexing is the use of differential locks. This feature is commonly found in the drive axles of construction trucks, and is frequently used when carrying loads through muddy or loose-terrain environments. They are designed to improve traction at lower speeds on jobsites, but can become damaged if left engaged at highway speeds. Traditionally, a buzzer on the dashboard would indicate that the locks are still on, but the system can instead be programmed to provide an audible alert and to limit the vehicle speed while differential locks are engaged. Reviewing the sheer variety of construction equipment that can be added to work trucks underscores one important point: multiplexing is most effective when it is customizable and programmable. For this reason, OEMs should be willing to support their customers with training that enables them to write their own logic. Owner-driven programs can be especially helpful in vocational settings, which often require high degrees of customization. Such systems can be programmed so that headlights are interconnected with windshield wipers and both operate together, or so that wipers are programmed to stop operating when a truck is out of gear, reducing the chance of damage from wipers' grinding dust and grit into a dry windshield.

To all these benefits of multiplexing, today's mobile technology is now adding a new dimension of convenience and effectiveness. This comes into play when mobile technology is used to keep fleet managers abreast of the operation of not just each vehicle, but also its special equipment. Individually, telematics, multiplexing and mobile data can add tremendous value for construction fleets. Together, they can be especially powerful; enabling contractors to deliver entirely new dimensions of timeliness, safety, productivity and vehicle uptime. Boosting customized, remote control over all these dimensions can provide contractors with an added measure of business success.