App fosters safety on the jobsite through easier workforce management
Monday, September 26, 2016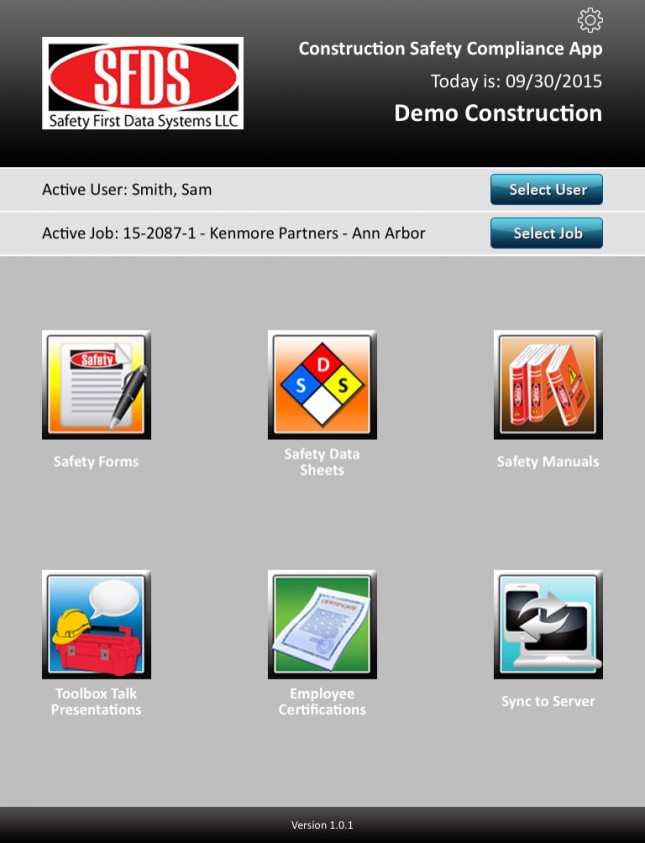 When a construction firm and partner of Safety First Data Systems was frustrated by the time and hassle of managing a safety program on paper forms, the company set out to create a solution for the firm. The business owner's dream was to have a system that uses tablets to electronically create and store documents on the jobsite, and automatically transmit reports to the subcontractor and GC safety managers.
The Safety Compliance app provides the comprehensive document handling required to maintain an OSHA-compliant safety program. It includes all the standard safety forms, such as huddles, daily job logs, job-safety analysis, site and equipment inspections and incident and accident reports. It also offers instant access to safety data sheets, company and site safety manuals and employee certification records. A library of toolbox talk presentations is also available with the app.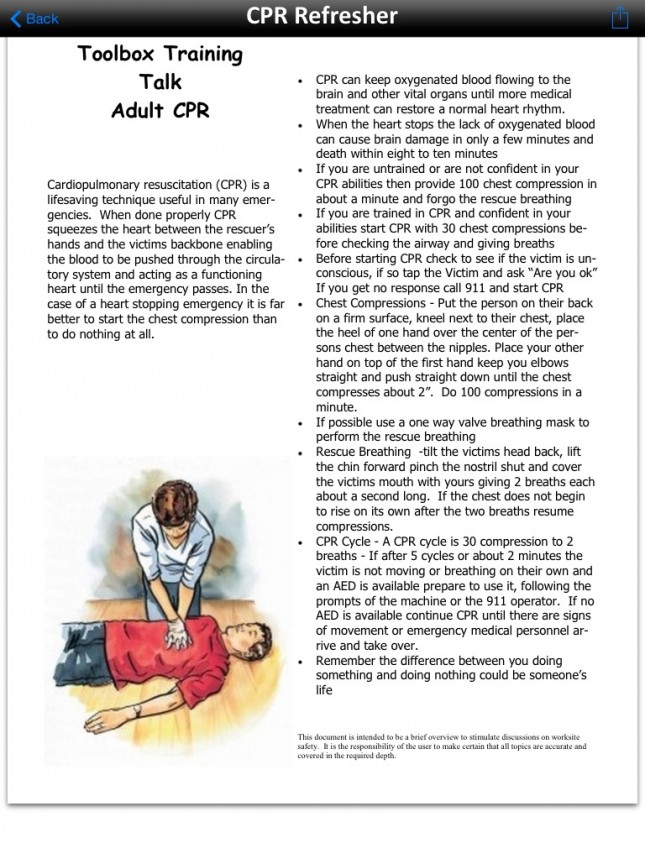 How do I get it? The app is available for download to Apple and Android tablets in the Apple App Store and Android Play Store.
Who is it geared toward? General contractors, subcontractors and property owners
How does it work? Using a website, the subcontractor maintains a job list, employee data and schedules toolbox talk topics. The sub can also load safety data sheets and safety manuals into the system. When the tablet users sync their tablets, all of the documents are loaded and stored on the devices, so even if they are at a location with no internet connectivity, they still have continuous access to the data.
All safety forms are filled out on the tablets. Where required, jobsite workers can sign the forms. Then, when an internet connection is available, the tablets are synced, which sends the reports to a secure server, from which they are accessed via a web app by the subcontractor and general contractor safety managers.
Why do I need it? Safety managers spend too much time dealing with the reports that reach their office.  The Safety Compliance app automatically eliminates the filing. More importantly, the web app flags reports that need immediate attention, such as those containing extra comments, photos or nonstandard responses.
By looking at compliance reports, the manager can immediately confirm that employees are signing off on toolbox talks and daily huddles and turning in other key documents. This is especially important for general contractors, who receive reports from dozens of subcontractors on large projects. The end result is a more effective safety program with lower administrative costs.
The Safety Compliance App helps users foster a culture of safety within their organizations.  These programs produce tangible benefits, through fewer accidents, lower workers comp premiums and reduced risk of liability and fines.
How much does it cost? For subcontractors, the app is $100 per month, plus $25 per tablet. There is also a $100 monthly fee for linking to a general contractor's project. For general contractors, the app is $500 per month.
Current users: The app has 30 users since its release in summer 2016.
For more information, visit Safety First Data Systems.