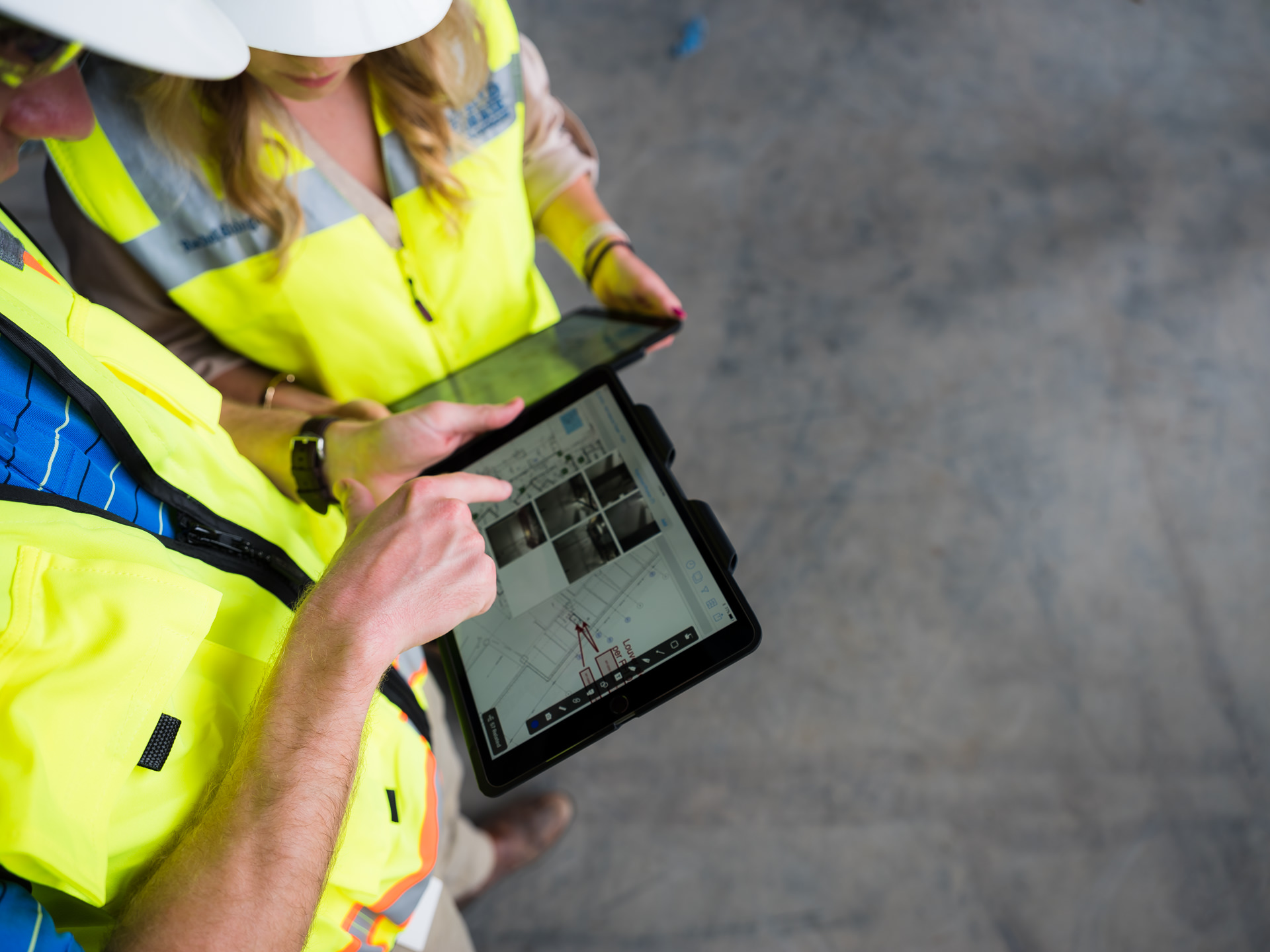 Facilitating real-time access to project information for every team on the jobsite
PlanGrid is simple construction productivity software solution that construction teams love to use. Check out a few quick stats about the solution below. 
How do I get it? PlanGrid is available on all major devices and platforms, including iOS, Android and Windows.
Who is it geared toward? PlanGrid is geared towards owners, general contractors, subcontractors and architects.
How does it work? PlanGrid's mobile-first technology gives general contractors, subs, owners and architects access to information in real time, enables greater collaboration and provides actionable insights. With PlanGrid, any construction team member can manage and update blueprints, requests for information (RFIs), field reports, submittals, punch lists, BIM data and other information from any device.
Why do I need it? PlanGrid delivers real-time project information to the people who need it, when they need it, no matter where they are. Empowering entire teams with the most current set plans on their mobile devices, PlanGrid helps reduce or eliminate paper costs, improve data management and enhance communication capabilities. It helps reduce rework and keeps teams on timelines, helping them deliver projects on time, within budget and with rich activity data. 
How much does it cost? PlanGrid is available for a free, 21-day trial. Pricing starts at $39 per month, and is available at different tiers for individual users and teams.  
Current users: PlanGrid is used on more than 1.5 million projects across commercial, heavy civil and other industries in 100+ countries.
For more information, visit PlanGrid.