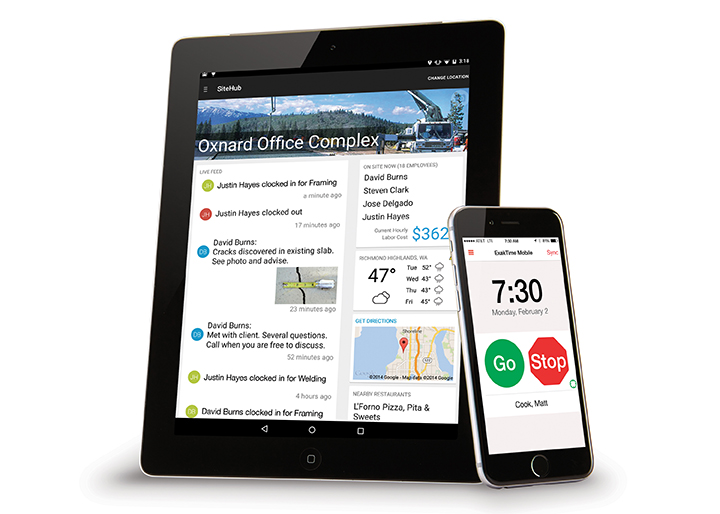 Mobile time-tracking app promotes ease of use for site supervisors & crews
Tuesday, November 29, 2016
ExakTime was founded by a contractor in 1999 to help construction and field-based industries realize significant savings with better remote, time-tracking solutions. The company developed a feature-rich app with GPS time stamps so that individual workers could track themselves on the go, or supervisors could clock in whole crews.
"The app automatically syncs with ExakTime's cloud-based software (TimeSummit Connect)," said Casey Powers, vice president of marketing at ExakTime. "This allows for real time management, editing and review of time records and field reports at the office or on the go."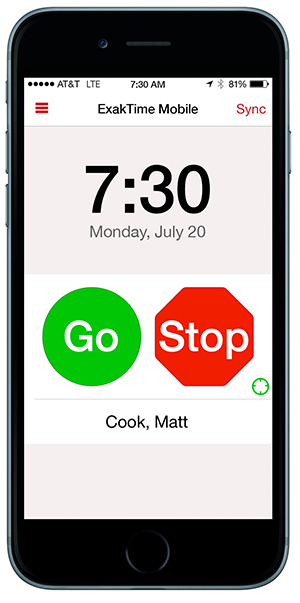 How do I get it? The app is available for both iOS and Android platforms in the App Store and Google Play.
Who is it geared toward? Construction and field-service businesses with remote or mobile workers or crews who need to track their time and activities accurately. The app is also ideal for businesses interested in simplifying payroll by transferring time tracking data from ExakTime's cloud software directly into QuickBooks, Paychex, Sage or another accounting package.
How does it work? "Our app is incredibly easy to use," said Powers. Enter a four-digit PIN, then tap a green button to clock in and a red button to clock out. If the FaceFront Biometrics feature is turned on, the app will snap a photo with each clock-in to confirm worker identity at the office.
Appropriate cost codes can be selected from a custom list, and workers' locations are tracked with GPS timestamps, according to each jobsite's "geofence" (or with breadcrumbing for mobile workers). A supervisor can track multiple people under his/her PIN by simply selecting a preset crew. Records are synced to the cloud automatically at a custom-selected time frame. Should anyone lose cell service while using the app, all records are stored and transmitted when service is regained.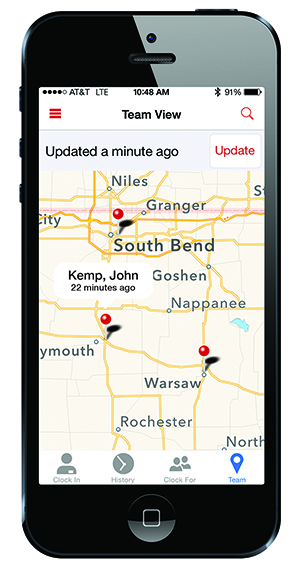 Why do I need it? Many business owners are losing money every pay period because of the careless or willful rounding-up of time cards. A lot of them also use labor-intensive payroll methods. They may be hassling with labor regulations and payroll disputes while lacking accurate, long-term records.
Powers notes, "These people will experience a refreshing new sense of control with the ability to reduce labor costs, improve workforce productivity and minimize compliance risks."
The app's multimedia field notes, plus the single-screen overviews of clock-ins and jobsite activities, mean that owners, managers and office staff have a real-time window onto what's happening in the field.
To track compliance, mobile forms prompt employees to provide quick, yes/no answers about breaks or on-the-job injuries at clock-out which are digitally stored for anytime access.
How much does it cost? ExakTime's mobile app is free with a TimeSummit Connect subscription.
Current users: Over 5,000 companies are now using ExakTime's mobile app.
For more information, visit ExakTime Mobile.