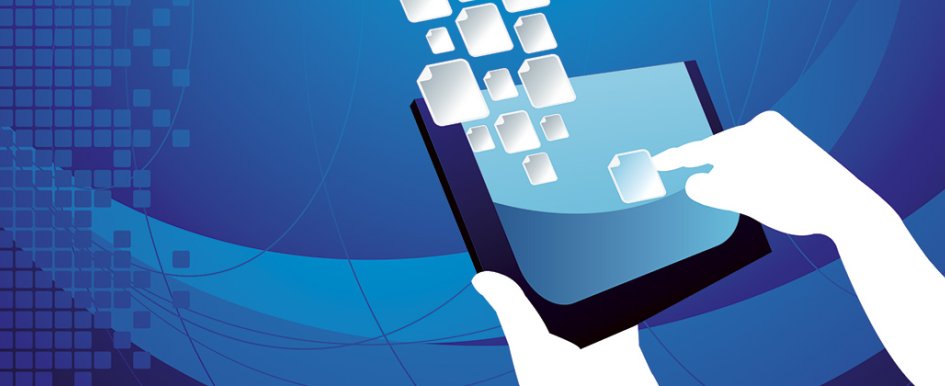 Address your company's concerns about adapting to technology
Mobile technology has positively changed the landscape for businesses in how they empower their employees and interact with and service their customers. That's not news, but the surprising part is how slow some contractors are to adopt 
mobile technology.
In a 2013 year-end Accenture report on sales performance optimization, the majority of sales directors reported positive performance gains from the sales force when mobile sales and customer service solutions were offered. Yet, only 48.5 percent of firms are actually implementing mobile technology.
The most common reasons why contractors are slow to adapt mobile technology and software are actually the exact same reasons why construction pros should consider adopting mobile tech solutions into their sales process. The following are six common myths that business owners employ to postpone implementation.
MYTH 1
I'm too busy right now.
Contractors are busy struggling to create estimates because they are part of a sales process that isn't nearly as efficient as it can be. Mobile estimating apps are designed to aid you in generating more estimates in less time. In fact, mobile apps have been estimated to save 11.33 employee hours per week, according to the SBE Council.
When shopping for software, the following are some software inquiries that will help you make sure everyone involved with quoting becomes more efficient:
Will implementing this software eliminate steps in my sales/estimating process?
Can the software easily distribute new sales and marketing content (brochures, presentations, videos)?
Can everyone on the team access the same info, anytime and from anywhere?
Can document storage be accessed and updated while offline?
Can quotes be generated and delivered in offline mode?
What kind of reports can be generated to help make a sales team more efficient?
MYTH 2
My staff is not tech savvy.
There is a vast difference between understanding the mechanics of a 3-D printer and being able to run an intuitive mobile app on a smartphone or tablet. Tablets have been around for over a decade. Much like the personal computer, they have massively improved in terms of interfaces and ease of use. If employees are smartphone users, they have already conquered the touchscreen transition. A well-designed mobile app that requires little-to-no tech savvy puts this excuse to rest. The following are some questions that will ensure the software is easy to use.
How much time will it take to train employees on this new software?
Can I easily contact support via phone, email or online chat?
Does the software come with unlimited support in the format my business needs most?
If not, does the price tag for support justify its value?
MYTH 3
It takes too long to implement.
Implementation of mobile estimating software can be quickly completed. Comprehensive enterprise software can take months to implement in your business, but easy-to-use solutions do exist. Stand-alone estimating software can take just a day or two to make in-the-field estimates. A day's work solidifying pricing sheets and sales materials for a long-term payback of higher revenues and profit? Done deal. When shopping for software, be sure to ask:
How long will it take to implement this software in my business?
Will my business or staff be disrupted in order to get the software implemented?
Do I need additional IT support to make it work, now or in the future?
MYTH 4
My material list is all in my head.
Many business owners know their material and labor costs like the back of their hand, but does the sales force? Transferring that knowledge into a spreadsheet so your team can consistently generate estimates with accurate pricing is important. Most software providers offer onboarding support to help you put standardized pricing in a central location where it is easily accessible to everyone. Consider the following questions:
Is assistance available to upload a pricing/material list?
Is it easy to update a standard pricing database or material list?
Is there a central location for storage and organization of project files?
MYTH 5
My customers don't care if my proposals are handwritten.
When the competition shows up with flawless, comprehensive digital documents delivered on the spot, it can make a "chicken scratch" proposal look unprofessional. A few years ago, adopting technology into business practices may have dazzled prospective customers. Now, it's a consumer expectation that business owners can't afford to ignore. Ask the following questions:
Does the software produce professional quotes?
Are the quotes customizable?
Can I set up templates that save my salespeople time in the field?
How quickly can a quote be created and delivered to the customer?
Will this software ultimately enhance the customer experience?
MYTH 6
I'm not looking to grow. I just want more time and freedom.
Perhaps the prospect of generating a greater number of quotes in a week doesn't appeal to some. Not all business owners are looking to grow and expand, but the majority wouldn't mind if their bottom line grew. When time is money and mobile technology can increase productivity, thereby saving time, that bottom line quickly start its uptick. How can estimating software help do that?
Will this system empower me to create more estimates, therefore increasing revenues?
Will this system help me close more sales, increasing close rates?
Will this system help me close sales more quickly, decreasing time spent in the sales cycle?
Every business must yield a competitive advantage to stay in the game and succeed. For small and medium players, cloud and mobile tech provide access to simple and affordable solutions designed to streamline the sales process and drive profitability. These solutions don't have to be complicated to implement, either. Empowered by mobile technology, your sales team's opportunities to create more estimates, increase conversions and impress prospects with professionalism are endless.