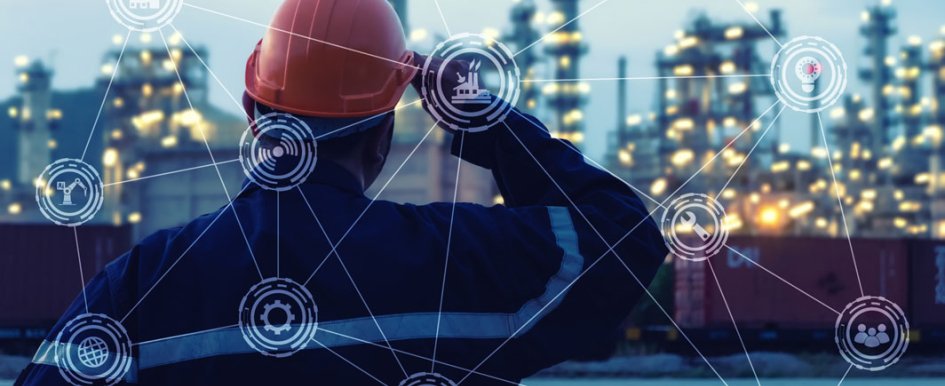 New regulations, safety challenges & the deluge of IoT-driven data put tech innovation in the limelight
Wednesday, January 8th, 2020
During the past few years, the construction industry has made great strides in shedding its image as a slow adopter of digital technology. Today, it's no longer a question of if software, internet of things (IoT) sensors, mobile devices and other technology is being used on the jobsite, but rather what types. Construction tech has helped contractors manage jobsites more efficiently, safely and cost effectively, and this success has sparked a whole new level of tech enthusiasts who will increasingly find new ways to apply it to address growing construction challenges.
As we move forward into 2020, the construction industry and national infrastructure projects as a whole will continue to grow, especially in urban areas, as the need for more multifamily and multiuse buildings rise. According to FMI, United States construction spending for all sectors was projected to hit $1.35 trillion in 2019, and it's expected to increase incrementally to $1.46 trillion in 2022. 
Against this backdrop of growth, issues, such as worker safety, a lack of skilled workers and rising construction costs, place greater urgency on achieving more jobsite visibility, as well as smarter safety practices and productivity. Consider the following five trends that are shaping the construction industry in 2020.
1. Data Drives the Jobsite  
Technologies, such as IoT and wearable sensors, have enabled vast amounts of data to be collected on the jobsite. In 2020, the challenge will be in helping contractors figure out what to do with it all. The technology trend of 2020 will be deploying advanced analytics and other decision-support tools to gather insights from the data collected. Contractors will turn to these solutions to forecast job estimates, determine the number of workers required on a project, identify patterns of behavior that can impact safety, and identify other business-driven metrics.
A key challenge posed by this deluge of data is the need to process and store it securely. To that end, cloud-based solutions offered as a service will increase, as an alternative to creating costly private data centers. These cloud-based solutions allow contractors to access the data from any connected device on the platform.
2. Safety Regulations Rule 
Many cities are in the throes of one of the largest construction booms in 50 years, and jobsite incidents are on the rise as well. As a result, the need to ensure safer jobsites has caught the attention of major municipalities. In 2020, we will see more and more cities follow the lead of New York, New York, which has begun surprise inspections and recently established the Local Law 196 safety regulation for construction firms doing business in the city. 
Under this law, workers must receive 40 to 55 hours of safety training, including fall prevention, and builders must be in full compliance by Sept. 1, 2020. With increased regulatory oversight, contractors must find ways to ensure compliance and find a centralized way of tracking and monitoring workforce training logs, while keeping projects moving along. 
3. Insurance & Construction Create a United Front 
In 2020, we'll see more insurance firms taking an active role in promoting technology adoption on the jobsite and in making IoT and data analytics a key part of their risk management and mitigation practices. Insurers will continue to realize that having data-driven visibility into incidents and helping to proactively identify and correct unsafe behaviors can go a long way to uncovering fraudulent claims and reducing the number of claims due to dangerous practices.
Contractors are interested in joining forces with insurers, since they are hoping that in the future, visibility and risk mitigation might help lower rising insurance premiums. In fact, in a survey conducted by Dodge Data & Analytics in mid-2019, 67% of respondents said the top motivator for adopting IoT technology is the possibility of lowering insurance premiums.
4. IoT Usage Expands
According to Gartner, 5.8 billion enterprise and automotive IoT endpoints will be in use in 2020. As existing IoT solutions add new types of sensors to enrich the types and quantity of data collected, contractors will expand their use of data for real-time monitoring and control of equipment, tools, and jobsite perimeters, in addition to workers. IoT will also become more embedded in existing construction processes for site control and security and to achieve efficiency gains. 
5. (Inter)connected Jobsites Create Tech Ecosystems 
In 2020, contractors and technology providers will unite to build truly integrated systems. As technology usage increases, contractors are beginning to understand the benefits of integrated systems rather than one-off solutions that may not be compatible with one another. And they will increasingly integrate third-party datasets with internal platforms and processes.
On the tech provider side, application programming interfaces (APIs) will become more sophisticated and enable greater platform functionality. This coming year, we will see meaningful integration among key technology players.
Now that the construction industry knows firsthand what technology innovation can mean in terms of greater safety, productivity and business growth, the possibilities of how it will derive new uses are endless. Get ready for a new year in which technology will address the challenges posed by a building boom and increasingly complex jobsites in ways that we're only just now beginning to imagine.