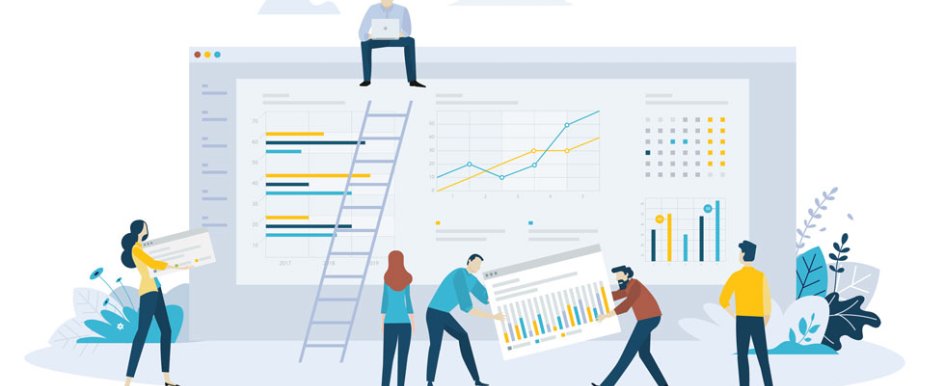 How to ensure your next tech rollout isn't a bust
As contractors across heavy construction sectors move in growing numbers to replace spreadsheets and paper-based processes with software solutions for estimating and operations, some are finding out that an old adage about technology can be true: Great software with a flawed implementation plan equals bad software.
From estimating to scheduling, field tracking and equipment maintenance, a thoughtful and well-executed process for rolling out software is essential for employee adoption across the organization, achieving the planned benefits and ROI targets quickly, and setting the company up for long-term success. The following are five steps contractors should consider.
Start at the Top & Establish Project Leadership
Software implementation processes tend to work best when senior executives and owners are fully committed and make the objectives and their commitment clear.
Long-term support from the top accomplishes several things that drive buy-in among managers and employees. Executives are in position to approve the plan, resources and processes that may be necessary for success. They also send a strong signal that the software is important to the big-picture objectives of the company, and their support can prevent minor setbacks or resistance from a few employees from turning into a groundswell that can threaten the project.
Owners and executives are also in the position to appoint and empower a point person or a team to lead the implementation process companywide. This type of leader or team can be important, providing departments and individuals with clear communication about the project and a single, centralized source for questions and concerns during the process.
Plan the Implementation Process
Contractors should plan out how they install software much like they would plan how they install their construction projects, with timelines, milestones, scopes of work, and documented responsibilities. A good software supplier can help in this process, providing the benefit of its experience with similar efforts at similar companies.
Phasing in software gradually is a good strategy for some companies. A few users can work out any kinks, gain expertise and then help with deployment to their colleagues. Others prefer an all-at-once approach to speed up the transition and avoid having different people using different systems.
Timing can be a factor. Contractors that have a slower season—the winter, for example—often implement scheduling, dispatching or field tracking systems then, so there is less chance of disrupting projects and more time for training.
No single approach is ideal for every contractor, The point is to have a plan and to align the steps and goals with the specific requirements, resources and expectations of the company.
Involve the End Users
Resistance to new ideas is to be expected in construction, especially when those ideas threaten familiar, comfortable ways of doing things. To compensate, contractors implementing new software should take advantage of two facts. Most of their employees ultimately want to work with the best tools available and those employees are likely to embrace new tools if they are involved in the process and see the big picture.
A foreman who is given an iPad, a little bit of training and a mandate to make more thorough or frequent field log entries is very likely to resist the initiative. Contractors that have been more successful in this scenario bring foremen together with other employees at the outset. They get input and involve them in developing requirements related to the software. More importantly, demonstrating how these changes benefit other areas of the business and are part of big-picture company progress goes a long way towards gaining enthusiastic support.
Demonstrating ease of use and time savings with the electronic log to the foreman, for example, is important in fostering adoption, as is showing how the data collected will guide operational decisions, help the maintenance and dispatching teams do their jobs more effectively and streamline the payroll process.
Make Parallel Process Changes
Software shouldn't force a construction company to completely overhaul the underlying logic and processes that drive how it operates. At the same time, contractors that just add software and continue to do things the way they always have may miss opportunities.
For example, software might allow a company to standardize how estimates or field logs are structured and completed by various employees or across multiple divisions or locations. The implementation provides a good opportunity to review how employees previously completed tasks, eliminate unproductive or ineffective steps and preserve best practices to gain the accuracy, efficiency and consistency advantages of a more uniform process.
In another example, many companies that move from tracking employee hours with paper timecards or spreadsheets to electronic field logs find that they can move that data to their payroll and accounting systems without interim, redundant data entry steps. That allows them to adjust their process and free up payroll clerks to do other more valuable tasks.
Likewise, a company armed with specialized software for managing equipment maintenance may be able to rethink how mechanics are scheduled and deployed, shifting them from less reactive repair work to more proactive, preventive work.
Follow Through & Adjust
Specialized software built around construction logic and good user interfaces should not overwhelm contractors with extensive training requirements. Still, it's important to support an investment in technology with an adequate investment in training tailored to the experience and requirements of the users.
Personalized training on site or at the supplier's site is usually the most thorough and intensive option. Online sessions, video tutorials and user conferences are also good choices. While initial training is obviously important, many companies invest in training at the outset but miss out on opportunities to optimize their software by not continuing to invest in ongoing training as their users become more experienced, their requirements change and new features are added.
Finally, it's important to recognize that software shouldn't be something that a company installs, turns on and forgets about. Most contractors learn a lot about themselves as well as technology as they adopt software. How they envisioned using a solution originally may not be precisely how they end up using it over time.
Technology itself evolves too. Strong software suppliers should continuously add new features in response to the demands of their clients. Contractors should continue to make those demands as they gain experience with what the software can do and as their needs change.