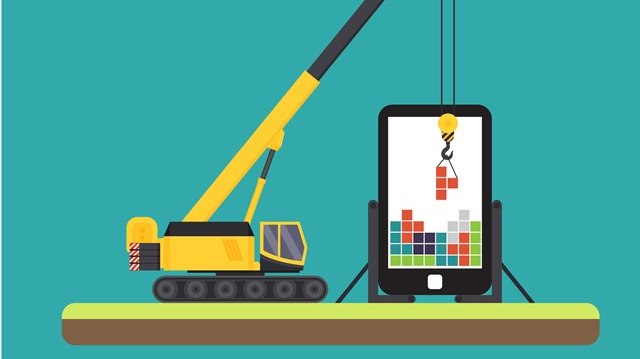 How technology is helping equipment owners access more options & save more money
Thursday, September 15, 2016
Over the last decade, nearly every industry on the planet has begun to leverage technology to radically change the status quo. Uber became the world's largest taxi company. Airbnb became the world's largest accommodation provider. Netflix became the world's largest cinema. Whether the construction equipment industry likes it or not, disruption is right around the corner. It's necessary, inevitable and long overdue if companies want to remain competitive in the global economy.
The type of technology most likely to shake up the construction equipment industry won't be found in the cab of the latest bulldozer. Instead, it will come in the form of ordinary mobile apps or e-commerce platforms that, when coupled with new and innovate support or service offerings, become extraordinary, even disruptive. The resulting solution will break down barriers to collaboration and open up new opportunities, forever changing the business model for the entire industry. It will put the power of buying, managing and reselling equipment fully into your hands, where it should be. You will have the information, you will have the visibility, and you will have the choice.
Everything will be simplified and streamlined. You won't be held captive to a linear pipeline business model—instead, you will be a member of an active platform. You will no longer just be a consumer of machines, parts and services, but an active participant in the whole process. Ultimately, this will unleash surprising savings for your business.
To stay competitive, it is important for construction executives to understand existing technology and how it is driving change. Many of the tools available today can be accessed free of charge via the web and are already being used to unlock significant value, maximizing uptime, productivity and working capital. The following are three key things you need to know:
1.            You can buy new, value-priced equipment online from global brands
Ownership and operating budgets for heavy equipment are typically in the hundreds of millions. So a cost savings, even if it's just 1 percent, represents significant dollars. When you're in the market for a new machine, consider exploring value-priced products from proven global manufacturers like Shantui or Lonking. Both of these companies are global market leaders, but are less known because they haven't penetrated the United States distribution network yet. You can peruse available products and purchase online via e-commerce sites specific to the construction equipment industry. These marketplaces are bucking the traditional industry business model, offering sellers a great way to establish a foothold in an otherwise impenetrable market and giving buyers more choice when it comes to product options and costs.
2.            Virtual maintenance & support services can save you time & money
As the saying goes, "Time is money." This especially rings true in the construction industry. If you're looking for a way to save time and money, take a look at some of the new mobile apps and online services available for fleet maintenance. Some, offer real-time, 24-access to service technicians from anywhere in the world—a real life-saver when it comes to maximizing productivity and machine uptime. They can also conveniently connect you directly to after-sales support and online parts ordering systems. By using technology tools such as these, you can access a whole new virtual universe of innovative support and service options that are making it more convenient and cost effective to do business than ever before.
3.            You can recoup dollars for your used construction equipment by selling online
There's a robust secondary market online for used construction equipment. So, when you're ready to resell, explore the different options to find out which one is right for you. Evaluate what is important in the resale—are you looking to close the sale within 30 days? Or is it more important to get a higher price? What is the commission charged? Is there a buyer premium? All these things are important to take into consideration when selecting a resale partner. Working with the right one is key to recouping dollars previously spent on capital expenditures.