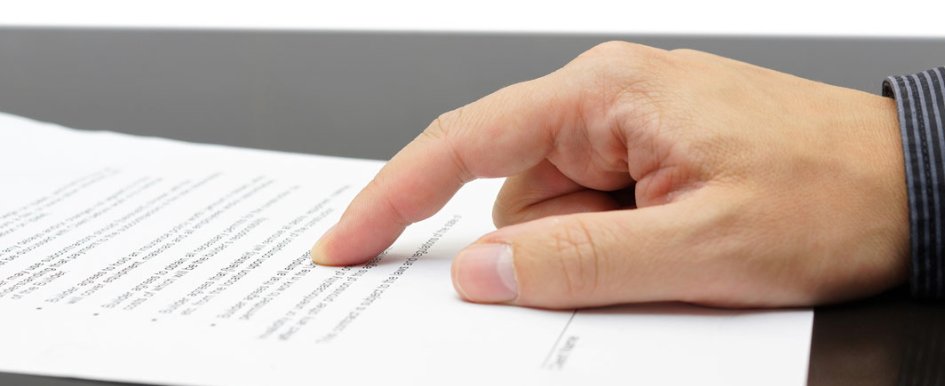 Tips to define operations & align goals in your company
Going on a mission implies you are fully focused and working toward a significant goal. It also implies that you have the passion and determination needed to reach your destination. Is your company meandering along and only reacting to opportunities as they become available? Or is it on a mission to make a difference and reach its full potential? Without a clear, written and proclaimed mission for your company, it can drift off course, get sidetracked by doing the same tasks repeatedly and never achieve the results you want to accomplish.
As a business consultant and coach, I have worked with many construction businesses that don't have a clear picture of what they do best, how they want to do business, why customers should hire them or what needs they should strive to meet in the marketplace. Contractors without a mission drift along, do their best to win work from anyone who will hire them, try to find some help and hope to make a profit. They are not on a mission to be excellent at what they do, define who they do business with and build a strong team of winning managers and employees.
Define a Winning Mission
When you formally draft your company mission statement, you should define what your company does best. Your proclaimed mission creates an opportunity to share with customers, the marketplace, your managers and employees what your company's goals are and what it does for customers, employees, project owners and the surrounding community. The following is an example of the company mission statement my company developed many years ago.
"The mission of Hedley Construction is to be the leading provider of full-service, full-value, open-book commercial and industrial construction for a limited number of loyal and exclusive developers and clients throughout Southern California. We commit to build trusted relationships and proactive teamwork by delivering on-time, on-budget performance via expertise, professionalism, personal service, highest integrity, total project management, cutting-edge technology and impeccable quality. We strive to act as our customer's trusted, in-house project manager, accountable to meeting goals and making projects a success for all parties involved."
Bad mission statements are often full of generic buzzwords strung together in a long, meaningless sentence. Every construction company, large or small, should have a well-written mission statement to tell the world who it is, what it offers and what it does to set the company apart.
A good mission statement will help clarify your company goals, serve your customers and keep you on the right path. Your company's mission statement is a clear, concise written paragraph defining the focus, philosophy and direction of your company. A good mission statement answers:
Who is your company?
What does your company do?
What business are you in?
What do you want to accomplish?
What do you stand for?
Why do you do what you do?
Draft Your Mission Statement
To draft a meaningful company mission statement, gather your management team for a brainstorming session. Together, write down every team member's answers to the following questions.
What is your company's primary focus?
What type of work, projects or services does the company specialize in?
What do you do best or do better than any other competitor in your market? Examples may include providing unique services, expertise in certain project types or specialties, project sizes, contract types, technical methods, engineering techniques, design-build, quality workmanship and more.
Who is your ideal target customer?
What problems or challenges does your company solve, what benefits do you provide or what needs do you meet for target customers? Examples may include specific solutions or actions you offer that make a significant difference to customers.
How do you run and manage your business? This might include personal service, technical competence, detailed project management systems, honesty, take-charge leadership or an open, team approach.
How do you value employees? This may include how your company is good for employees, builds teamwork, encourages training and performance, enhances empowerment and personal development, develops accountability and stresses safety first, both in the workplace and on the jobsite.
What does the business do for its owners? The mission of most businesses is to deliver the results the stockholders want, including profit, value, growth, stability or reputation.
Write Your Mission Statement
After answering all of the questions listed above and brainstorming every idea that makes sense, it is time to consolidate your ideas into a concise, meaningful paragraph. Start by creating a draft mission statement. Post it on the wall for a few days, and review it often. The areas that need revision will become obvious. Then, create a new draft and make sure it is precise, focused and understood by everyone.
Review Examples
Our mission is to continue to be a recognized leader in military and public airport concrete construction by delivering high customer satisfaction measured by outstanding quality, service, safety and performance evaluations. We strive to provide superior workmanship using cutting-edge methods, equipment, systems and well-trained professional employees in a safe, ethical, competent, competitive and profitable manner.
Our company is a leader in providing value-added construction services to customers by creating successful partnerships throughout the construction process. Our mission is to establish lasting customer relationships by exceeding their expectations and gaining trust through exceptional performance by every member of the team based on safety, quality, timely service and anticipating their needs. We treat all employees fairly and involve them in the quality improvement process to ensure responsiveness and cost-effective execution.
Revise, Update & Improve
Now that you have drafted your mission statement, show it to others, ask for input and then edit it again. Remember, this is a working document, not a final decree. Mission statements evolve and change with time, the economy and market opportunities. Revisit your mission every year to keep it current. Post your mission statement prominently on the first page of your website, your lobby wall, in your brochure, on your business cards, in your employee manual and in your proposals. Writing and defining your mission statement will make a difference in achieving your goals, winning more work and attracting the best employees to work for your company.