Industry experts answer a top technology question
Thursday, November 1, 2018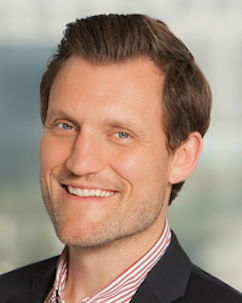 Sean Olcott
Technical Director, Virtual Design & Construction
Gafcon
Prioritizing tech solutions is the most difficult and important thing a construction organization can do right now, and the first priority should be a project management information system (PMIS). A PMIS provides the digital engine for core project management (PM) workflows related to cost, schedules, contracts, correspondence, etc.
When used properly, it allows you to implement best practices across the project portfolio, drive efficient processes, increase visibility, reduce risk, and generate more reliable data for reporting and analysis. (Note: An enterprise resource planning (ERP) system is not a PMIS.)
The second priority should be virtual design and construction (VDC) solutions, which are characterized as digital tools for executing and managing a project's scope, including design authoring, model analysis, reality capture, geographic information system (GIS), virtual reality (VR)/augmented reality (AR), and documentation solutions. The key shift is in moving away from relying solely on point solutions run in isolation to ones that leverage the cloud, integrate workflows and facilitate collaboration throughout the entire process.
Ultimately, inefficient processes are not fixed by replicating them digitally. Prioritize defining requirements and processes above adopting the newest technologies/solutions.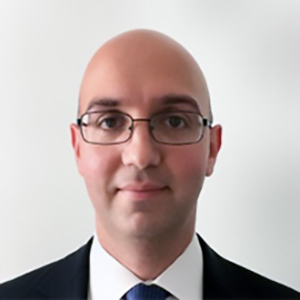 Burcin Kaplanoglu
Senior Director, Industry Strategy & Innovation
Oracle
The first priority should be focusing on technology that connects project supply chain elements, enabling collaboration and optimizing processes. The industry is making progress, but there remains some reliance on manual and disconnected processes.
Modern project management solutions enable project teams and other stakeholders to use common tools (often in the cloud) to streamline and automate activities and collaboration. Deployed across the project life cycle, this technology can unleash true digital and business transformation, with the potential for significant improvements to profit margins and project delivery.
The second priority is leveraging technology that transforms project data into project intelligence. Construction firms already are capturing massive amounts of data, via systems such as enterprise resource planning (ERP) and project controls, but much of it is collected and reported too late. Newer technologies, such as the internet of things (IoT) and sensors, are yielding ever more data, but without the tools and processes to extract insights from this information, the usefulness is limited.
No matter what tech solution you are exploring, it's critical to get the data piece right. That's what will deliver continuous improvement and fuel more insight.
Mike Clark
Senior Technology Manager
Balfour Beatty
As an industry, we are highly proficient in designing, planning and constructing the built environment. But, we live in a data-driven world, and the industry has not yet harnessed the full potential of utilizing analytical data from projects to better manage and perform work.
The introduction of artificial intelligence (AI) as a tool to leverage data can help us understand past and current trends on our projects. This data has been collected over the last decade through the adoption of digital field reporting and job management systems.
AI can help us leverage historical data to proactively identify potential risks associated with low-performing subcontractors, design constructability issues, poor quality control and safety. This data can and must also be able to be viewed and analyzed by all stakeholders—from field staff to executive leadership—anywhere, anytime.
The days of working in silos are gone, and cloud computing has taken over the digital arena. No longer can we use the excuse of having limited access to information due to location or processing power. Properly utilizing the cloud in our workflows breaks down barriers of access to proper software or hardware and provides a single source of truth for project documentation, from data analytics to building information models.