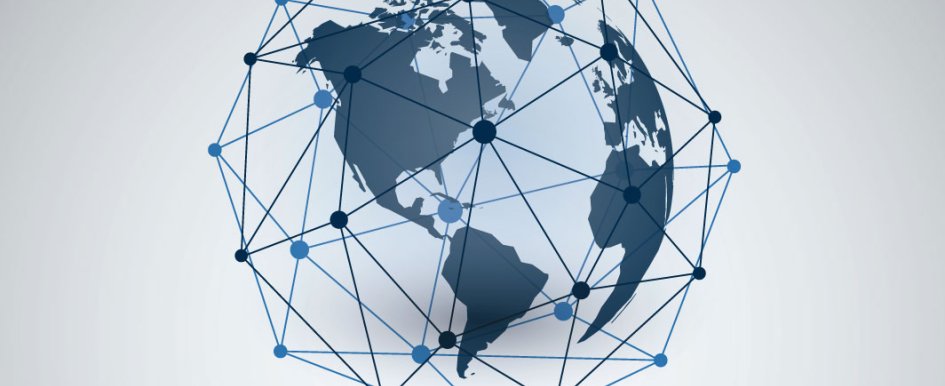 Why 2018 is the year of the connected crew
Thursday, February 1, 2018
Data, collaboration and communication. While they may not be new concepts to the construction business owner, they are taking new forms throughout the industry. Watching trends in technology and keeping an eye on the construction industry's existing challenges, CBO spoke with construction industry professionals to learn more about the advancements they see shaping—and reshaping—what we know about the future of construction.
What is the most pressing challenge in the construction industry today?
"Like it or not, every construction company—and solutions provider—is now also in the data business. How well we help our customers transform that data into intelligence that drives better decisions to deliver projects more efficiently and more sustainably, with higher quality, lower costs and fewer risks is what defines the next frontier of construction management. Data is the key to improving the bottom line as well as protecting it. Our ability to break down data silos and transform raw data into action and intelligence is the crux to solving most challenges that rear their head in our industry. Solve the data problem and everything else falls into place."
Jon Fingland
General Manager, Collaboration Solutions, Trimble
"The labor shortage in the skilled trades. Workforce diversity is providing a way for women to fill this gap, as the industry is sitting up and taking notice of the abilities and skill sets women are bringing to the jobsite."
Catherine Schoenenberger
President, National Association of Women in Construction (NAWIC)
"New technology and profitability. New technology is evolving every day, but how does a jobsite transition into it, without disrupting the traditional worker's daily routine? Will workers accept the changes and respond quickly to keep productivity at the highest level? Will new technology help with safety challenges on the jobsite?
Profitability is every business owner's challenge. How can I get high levels of productivity and control other costs? Cutting corners normally leads to a decrease of quality levels, which affects a company's integrity. Balancing costs, quality and the need to make a profit is not easy, but critical to stay in business."
Jim Bohn
Director, Strategic Development, Robert Bosch Tool Corporation
How have new technologies affected construction?
"Augmented and virtual reality have had a significant impact on the industry overall. Integrating virtual components starting early in the design phase enables a more qualitative, thorough workflow from the beginning. Virtual reality can be used to analyze critical and repetitive spaces during design development, create virtual, in lieu of physical, mockups, to benefit overall costs and allow for flexibility of change in a model environment, rather than in physical construction. This technology helps design-build teams create "real-life" visions for their owner partners to make the right decisions for their organizations, ensure their project goals are met and design-excellence is being achieved. Both technologies have allowed us to provide an exceptional client experience and additional value to all projects."
Jordan Moffett
Virtual Design and Construction Manager, McCarthy Building Companies, Inc.
"Technological advancements allow the industry to stay relevant to the next generation of workers who have had a lifelong exposure to technology. The use of building information modeling (BIM), 3-D printing and even drones on the jobsite are becoming commonplace, and encourage young women and men to see a future for themselves in construction."
Catherine Schoenenberger
President, National Association of Women in Construction (NAWIC)
What broad trends will affect construction in 2018?
"One impactful development is the increasing interest in shared living and working environments. These flexible living and working spaces are becoming popular in major cities across the United States, causing developers to adjust their focus and increasing demand for the construction of spaces that fit this criteria. Longer-term trends that are beginning to take root include the construction of micro-housing and hotels. These living spaces or hotel rooms are far smaller in size than the industry standard. Micro-housing units might average about 300 square feet, which are likely to catch on with the millennial lifestyle.
Similarly, modular construction is not prevalent in the U.S., and especially in major cities, but companies are trying to figure out how to do modular construction on a large scale. If they do, it will be a gamechanger for the construction industry, which will have to shift gears to adapt."
David Pfeffer
Partner, Chair of Construction Practice Group, Tarter Krinsky & Drogin LLP
"Contractors are becoming more and more tech savvy. This new breed of digital contractors thrives on data analytics and business intelligence to better understand their projects and how to deliver them smarter and faster than before. They seek out new, innovative ideas and how they can best be applied to construction. They deploy intuitive software to power their operations and drive fast and efficient collaboration across the entire project team. While historically construction was considered a slow adopter of technology, this new wave of digital contractors are on the leading edge of the innovations that are transforming their companies, driving more productivity and faster projects, with less risk and stronger profit margins."
Matt Harris
Chief Products Officer, Viewpoint
What other concerns should construction business owners consider when making decisions in 2018?
"The complexity of litigation, risk management and labor laws can take significant time away from [construction business owners'] needs in running their business. Finding reliable, trusted resources will allow speedier, accurate answers so the construction enterprise can keep moving toward their goal of profitable, safe,
secure workplaces."
Ann Hickman, CPCU, CRIS, ARM
Editorial Director, International Risk Management Institute (IRMI)
"By 2030 it is projected that two-thirds of the world's population will live in urban areas. Our industry will be at the forefront of delivering a higher quality of urban life and enjoyment for inhabitants and visitors. To facilitate this growth, we will need more efficient use of our resources and a higher quality of services. Technology has to be part of our growth plan to build smarter, leaner and more efficiently."
Jon Fingland
General Manager, Collaboration Solutions, Trimble
"Only 3 in 10 construction leaders report feeling confident that they are properly insured. Given the risks brought on by cyber technologies, natural disasters and more, construction business owners and contractors will need to be more mindful of the policies they have in place."
Rick Keegan
President of Construction, Travelers
"Diverse perspectives drive better outcomes. Over that past several years, there have been more organizations of all types focusing on attracting, developing and mentoring women in the construction field. This is coinciding with an increased awareness that most, if not all companies, can benefit from having a more diverse workplace, including better financial outcomes, performance and client satisfaction. I believe the emphasis on diversity will continue to evolve in 2018, and hope to see a rise of women in leadership positions across the industry."
Sarah Carr
Vice President of Education Services, McCarthy Building Companies, Inc.
"In many regions of the country, the [project] diversity is changing far more rapidly than the makeup of firms in our industry. In order to relate to and secure work from increasingly diverse clients, our firms will need to more closely mirror regional demographics going forward. Rather than losing talent and expertise, our industry stands to thrive by appealing to a wider demographic and stronger base of talent. Many factors are at play including education, compensation and image. It will require new approaches to positively impact those areas as the effort and focus of past attempts have not positioned our industry for the future."
Samantha M. Hutchison, CCIFP
CFO, Brookstone Construction, and Chairman, Construction Financial Management Association (CFMA)
"The numerous natural disasters that occurred this year have only increased the difficulty in attracting and retaining qualified workers by creating an urgent demand for additional support. Part of the storm-driven demands for labor will likely be met by less-experienced workers, which brings increased potential for injuries and accidents, especially when you consider the sheer number of new projects. It is more important than ever for construction leaders to implement robust risk management plans, including thorough safety training. Additionally, contractors should be even more disciplined about some of the common practices, such as supervisor, on-site management, daily walkthroughs and site inspections. As we continue to rebuild from the unfortunate events in 2017 and prepare for any natural disasters 2018 may bring, construction leaders must be mindful of their quality-control and supplier-vetting processes as well. It's hard to predict where the demand surge will be, relative to building supplies, but contractors need to inspect materials and tighten their standards during any post-storm recovery work."
Rick Keegan
President of Construction, Travelers
What to Watch
The Tax Bill
"Certainly, the tax bill will have some implications both on the business side and on the employee side, but there is the idea that it could spur private investment in construction projects. If the tax bill results in lower revenue generated for government entities however, that could put some construction projects at risk, including the proposed border wall, which has the potential to be a multi-billion-dollar project—or series of projects."
Matt Harris
Chief Products Officer, Viewpoint
The Opioid Epidemic
"Construction workplaces informally support a culture of self-medication to relieve stress, often leading to escalating substance abuse problems that also increase the risk of suicide. As the Chairman of CFMA, I see our work in forming the Construction Industry Alliance for Suicide Prevention as having a tremendous impact on the need to address mental health and suicide prevention in the industry. With more than 50 members of the alliance, we are bringing together those who can have an impact on reaching those most at risk and working to effect change toward mental health and suicide prevention in the construction industry."
Samantha M. Hutchison, CCIFP
CFO, Brookstone Construction, and Chairman, Construction Financial Management Association (CFMA)
"Companies should focus on leadership development, unique training content—such as building skills, management and leadership, policies, compliance and technology including virtual design and construction (VDC)—and blended training vehicles, including instructor-led programs, self-paced online training, hands-on experience simulations and on-the-job training."
Bob Betz
Executive Vice President, McCarthy Building Companies, Inc.