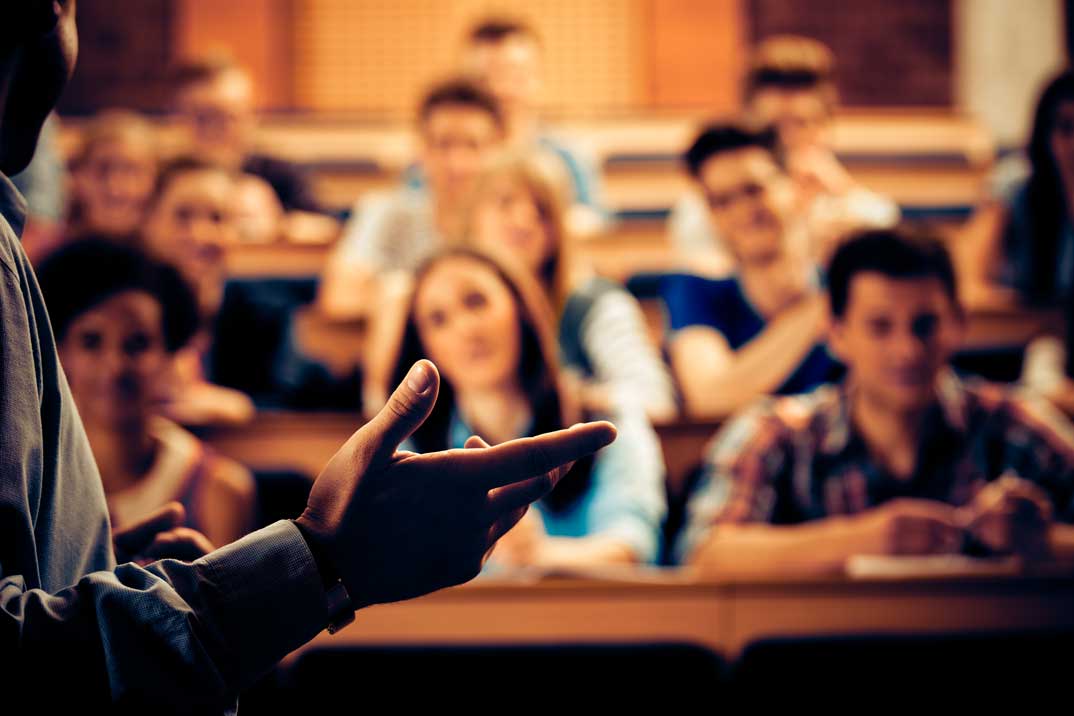 How to guide the next generation of leaders to find the right opportunity
I spend most days interacting with our industry's next generation of leaders, and often have the opportunity to discuss with them their future plans. When the conversation turns to career paths, the typical response involves working as a project manager for a general contractor (GC). While that is inarguably a great career path, why not become an estimator or a superintendent? Rather than general contracting, why not consider a subcontractor, specialty contractor or supplier?
Most undergraduate construction programs focus on commercial general contracting, with some civil, residential and specialty peppered throughout for good measure. If you currently work in one of these positions, and you have wondered how to attract young talent to your profession, the simple answer is to overcome a lack of awareness.
As a former estimator, I enjoy promoting the career path of an estimator to students who show an interest. Instead of focusing on more mundane tasks, such as quantity takeoff, I appeal to their competitive side. If passing the torch to the next generation interests you, try getting involved with the nearest college or university's construction program. Tell students your war stories and why you do what you do. Offer job shadowing, guest speaking and company tours. Reach out to these students, and you will be surprised how many respond. They only need one spark to lead them down a potentially fulfilling career path.
I also teach a construction materials and methods course at Texas A&M University, where students learn the basics of typical building materials and assemblies in most of the divisions of work. This is a practical venue to discuss the many different subcontractors and specialty contractors who supply and install these divisions of work.
Recently, I asked alumni and industry partners about why they chose a career in subcontracting, and how to encourage students to consider doing the same. Houston-area alumni Marcus Bollom and Brent Ballard, of interior finishes subcontractor Marek Brothers, and Tim Shaw, of Chamberlin Roofing & Waterproofing, provided valuable perspective and advice to other subcontractors seeking ways to promote their profession. Read their insights below.
What interested you in pursuing a career with a subcontractor?
Bollom: Early on, I realized that I was much more interested in getting involved with the details and logistics of putting the work in place. And I wanted to work closely with craftsmen to do so. This is not to suggest that the GC doesn't also have an opportunity to engage more closely with the process, but is naturally less so than that of the subcontractor.
Ballard: Though the [construction science] program was heavily focused on general contracting, the required internship that accompanied the program could be in any area of construction. I feel fortunate that my internship opportunity in the electrical field allowed me to experience the subcontracting world and its benefits firsthand.
Shaw: Mainly, I was looking for stability and longevity in my career. I had just gone through a period of high turnover, due to the economic downturn, and was reevaluating my priorities. Subcontractors had business outside of new construction starts, which interested me and offered seemingly more opportunity long term.
What are some benefits of working with a subcontractor over a GC?
Bollom: Because the GC is responsible for the scope of the entire project and, therefore, works directly with multiple subcontractors through all phases of a project, the time commitment often requires long work hours and weekends. By comparison, the relatively narrowed scope of work for the subcontractor allows for more flexibility and limits the exposure to the same schedule demands. So long as we are able to keep with the project schedule and sequence by ensuring resources are dedicated to the job, including labor and materials, and we are effectively coordinating our work with the other trades, we are able to maintain a routine work schedule. This allows for a more balanced personal and work life.
Ballard: One of the benefits of working with a subcontractor is the ability to be a part of a wide variety of projects. Depending on the subcontractor trade, these projects may all be at different stages of completion. Knowledge and control are also major benefits. Having direct control over your own labor force and a very specific knowledge of the work allows you to be an important asset to your customers. This can be extremely gratifying, and the accompanying relationships and trust built continue to grow exponentially throughout a career.
Shaw: There is definitely a benefit from only having to focus on one set of skills. As an employee on the general contracting side, you often have to keep a pulse on anywhere from 1 to 27 different skilled trades on as many projects as you have open, in progress or closing at the time. Your focus is drawn in a multitude of directions. It wasn't until I came to a subcontractor that I felt that I fully understood a scope of work and all of the details that went in to it. As opposed to wearing many hats, I now wear one, and I feel like I can master my trade and offer a valuable service to my industry.
How can subcontractors engage students to promote a career path?
Bollom: It is my experience that college professors often welcome guest speakers to participate in lectures and share real-world experiences and scenarios relative to the course material. This is a great opportunity to meet students and possibly broaden their perspective on career opportunities, especially at a time when students are still determining their area of study. In addition, extending part-time or summer job opportunities to students is a great way to not only witness their work ethic, but also immerse them in the field of construction.
Ballard: Subcontractors have the ability to offer structured, hands-on internships to students. Integrating students into work crews can allow them to instantly become a part of the construction process, see the construction from an angle not available with a general contractor and feel the pride of being a part of the team that put the work in place.
Shaw: Subcontractors need to make time to get in front of students and educate them on the opportunities in subcontracting. While discussing opportunities, they should invest time in teaching skills regarding their individual trades. When I was in college, the classes that stayed with me were the ones in which I felt I gained practical, real-world knowledge. What better real-world knowledge can you get than hearing a skilled tradesman speak about his/her specific skill set and materials? The key element here is investing time in the young people who are making important decisions about the course their life will take. Time is valuable, and how you spend your time, in regard to the next generation of constructors, will make a huge difference in how many students gain interest in a skilled trade in the future.
These are model examples of how to reach out to the next leaders in your chosen profession. Understanding the importance of engaging students at this stage in life, when they are considering many different options, is critical. Investing your time now will pay out future dividends in the form of educated and motivated employees who are enthusiastic about what they do; all because you engaged them at just the right time in their lives.