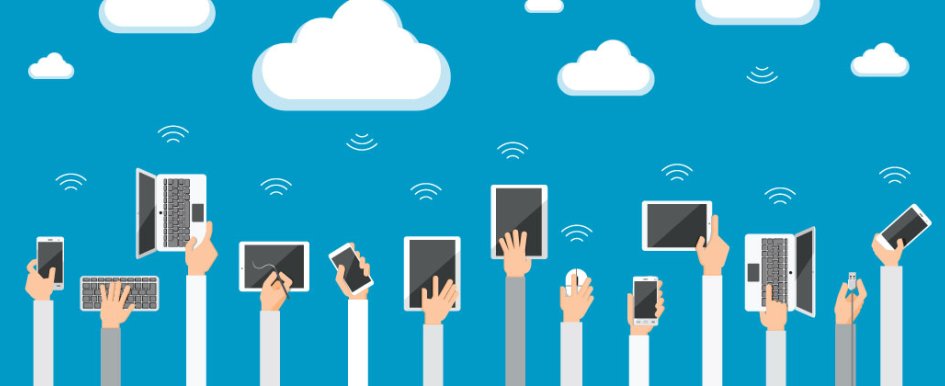 4 ways a mixed-cloud environment can fuel flexibility & growth
The cloud continues to play an increasingly larger role in the construction industry, but many construction business owners aren't ready to overhaul their systems and go all in on the cloud just yet. Luckily, it doesn't have to be an all-or-nothing proposition. Many are turning to a hybrid-cloud approach to manage their data and run their businesses more smoothly.
The 2018 Construction Hiring and Business Outlook Survey, conducted by Sage and the Associated General Contractors of America, found that hybrid-cloud was the most popular cloud model used by contractors surveyed, with 57 percent using a hybrid-cloud model and 11 percent planning to use one this year.
What exactly is a hybrid cloud? The definition can vary depending on who you ask, but for the purposes of this column, the term refers to a cloud-computing environment that blends at least two of the following services: on-premises, private-cloud and public-cloud data platforms. The following will take a look at some of the advantages of using a hybrid-cloud model for your construction business.
1. Eases Security Concerns
You might see the benefits of but are still hesitant to put sensitive data, such as financials, in the cloud. And you're not alone. The 2018 Construction Hiring and Business Outlook survey found that only 24 percent of contractors surveyed said they were "very comfortable" moving their data to the cloud, while 45 percent were "moderately comfortable."
With a hybrid-cloud approach, you can keep your sensitive data on a private network—either on-premises or with a private cloud hosting service—while simultaneously using cloud-based mobile apps in the field to access and add to the data. There are many options available as more on-premise software and Windows construction applications are becoming mobile-enabled. In these situations, cloud technology is used more as a secure browser, or gateway of sorts, into a contractor's back-end systems, providing the necessary mobile access. This allows you to grant authorized access to important information without putting the data directly into the cloud.
2. Increases Collaboration
Implementing a hybrid-cloud model can extend on-premises software for mobile use, improving communication within your company and fostering collaboration with other members of the building team. The best solutions do not merely provide the same view of the desktop software on a smart phone; these mobile solutions are designed with your work-from-anywhere needs in mind, while still allowing the updating of key information in the back office. Subsequently, you can rest assured all members of your team are looking at one set of the most current data, significantly improving communication between the field and the office. There are many ways on-premises software can be extended for mobile use, including for daily field reports, requests for information (RFI), submittals, change orders, employee time tracking and approval, and service management, as well as the sharing of drawings, data
and documents.
3. Reduces Redundancy
Improved communication and collaboration help reduce time wasters, such as re-entering data. Additionally, cloud-based apps are moving further away from being isolated solutions that solve only one problem. They feature tighter integration with back-office, on-premises systems, enabling more workflow technology and allowing construction companies to automate manual processes, such as daily field reporting.
With cloud technology advances, superintendents can use mobile devices not only to document what's happening on the jobsite, but also to send information, such as percent complete details, directly into their company's back-office systems. This eliminates the need to re-enter the data into the on-premises system and enables accounting management and other office staff to automatically pick up that information for work-in-progress and other types of reporting.
4. Keeps Business Moving
Moving everything to the cloud can be a major undertaking, and many construction companies don't have the time and resources to commit to such a big endeavor. Using a hybrid-cloud approach reduces data migration costs and is less disruptive to a contractor's business, while still leveraging the most important aspect of the cloud—mobility. This model is also a great temporary solution for those who are looking to move fully to the cloud but want to do it slowly to minimize disruption.
Through a hybrid-cloud model, you can link your on-premises and cloud-based software, allowing for ease of information sharing between your on-premises system and cloud-based software-as-a-service (SaaS) applications. SaaS products focus on the capabilities you need and are easy and cost-effective to set up, which is why they are the most widely adopted cloud construction software. SaaS applications provide the most up-to-date features, without the hassle of extensive software maintenance processes. Your SaaS supplier takes care of all upgrades, system reliability and security. SaaS products focus on the capabilities you need and are easy and cost-effective to set up.
Finding the Best Fit for Your Business
Perhaps the greatest advantage of the hybrid-cloud model is the customization and flexibility it provides. You have choices regarding how you want to implement cloud-based solutions and which solutions make the most sense for specific areas of your business.
Hybrid clouds allow you to have the best of both worlds, reaping the benefits of on-premises solutions, private clouds and/or public clouds. With the right mix in place, you can have confidence in the efficacy of your technology solutions and focus on running and growing your business.