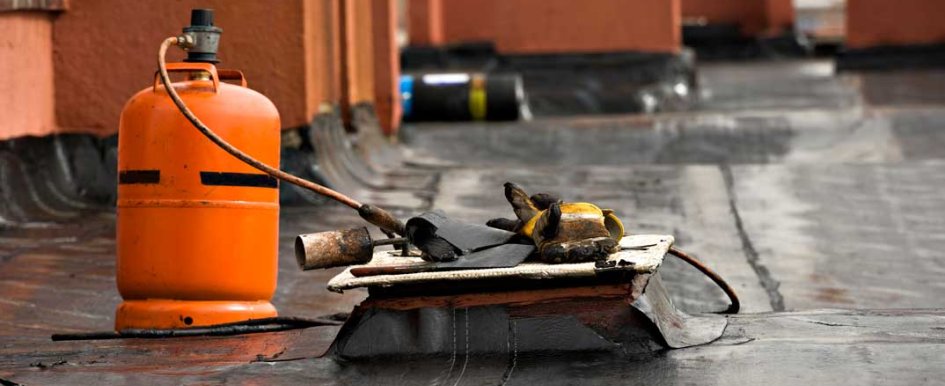 4 ways propane power can reduce costs & improve jobsite efficiency
Wednesday, February 15th, 2017
Propane is being put to work on construction jobsites more and more as owners do some digging and find that the it makes for an attractive jobsite fuel for all kinds of construction applications. In fact, propane-powered engines are already found running a whole host of jobsite mainstays, including concrete trowels, portable generators, welders, lights and heaters. Propane can even fuel the light-duty, pickup trucks that transport equipment and crews to and from a jobsite.
For construction business owners who live in a world where time is money, propane is an attractive jobsite fuel for several reasons. It is versatile, portable and cost effective, especially when compared to traditional fuels powering construction equipment like gasoline and diesel. The following are four reasons why propane is finding a home on more jobsites managed by savvy construction companies.
1. Operates Inside & Outside
Propane is a versatile fuel for a jobsite. Unlike electric equipment, propane allows contractors to work both inside and out, without being tethered to electrical outlets or the charge limits of batteries. When compared to traditional fuels, propane emits 15-percent fewer greenhouse gases and 40-percent less carbon monoxide than gasoline. It is less harmful to operators working on a ventilated indoor project. Propane also doesn't require extra filters or fluids to meet emissions restrictions like diesel equipment.
Two examples of propane equipment that can be used both inside and outside are floor burnishers and concrete trowels. Propane wheel buggies, with the ability to operate inside or out, can also make removing debris from an indoor site easier. During winter conditions, propane heaters and lights can help make full use of a day by keeping jobsites safe with better visibility and workers who aren't distracted by cold weather.
2. Provides a Controlled Source of Fuel
Construction sites can become the target of theft, with valuable tools, equipment and fuel left on a site or in trailers overnight. Disgruntled employees may also pilfer gasoline from tanks for personal use. That's not the case with propane. Propane is a closed fuel source, stored in secure cylinders installed on the equipment before the fuel is delivered through the fuel system. Fuel cannot be siphoned off from the equipment's fuel tank for other use.
Because propane cylinders operate on a closed-loop system, the fuel won't spill when refueling, eliminating clean-up time and wasted fuel.
For construction companies that own and maintain their own equipment, this can also keep garage and repair facilities cleaner. The closed-loop system also makes transporting and storing cylinders simple. Storage is often done in a locked cage from which cylinders can be removed for refueling as needed, and, unlike gasoline or diesel, propane won't deteriorate if it is kept in storage for long periods of time between uses.
3. Increases Jobsite Productivity
Another advantage of propane is that refueling is more efficient than with gasoline or diesel. With propane, a company has options from which to choose its refueling strategy, so it meets the needs of a specific project or jobsite.
There are two main options for refueling with propane: a cylinder exchange program and on-site refueling. Both options are designed to significantly curb downtime spent at off-site refueling stations, which helps ensure that projects stay on time and under budget.
With a cylinder exchange program, propane cylinders are stored in a cage at a corporate office or on a jobsite. Working with a local propane retailer, a set schedule is determined to exchange empty cylinders for full cylinders. This system is hassle-free, as employees need only to remove a cylinder from the equipment and grab a full one from the cage, rather than go off-site to a service station.
For on-site refueling, a larger propane tank is installed at a corporate office, or propane retailers may be able to set up a portable propane tank on a long-term jobsite. It takes only a few hours of training by a propane retailer for employees to refill cylinders for use. Having on-site refueling is also beneficial to businesses considering incorporating propane autogas trucks into transport fleets.
4. Reduces Fuel Costs
Propane costs less per gallon than gasoline or diesel. It is one of propane's most attractive benefits for construction business owners.
By working with a local propane retailer, construction companies protect themselves from any market fluctuations, too, by signing an annual fuel contract. This can help with overall budgeting, especially when considering the costs of gasoline and diesel, which can swing widely throughout the course of a year.
The Propane Education & Research Council has a "Find a Propane Retailer" tool available at retailers.propane.com for contractors to find their nearest retailer.
Fuel costs can be further reduced by using tax credits and state incentives. Checking with state propane associations can lead to incentives for installing propane refueling infrastructure and equipment or vehicle conversions, too.
Propane has begun to make a name for itself on more construction jobsites across the country. The alternative fuel offers better versatility, security and productivity. Plus, it is cleaner and cheaper than other fuels. Propane is already fueling many of the equipment must-haves for any construction site, which is why construction companies are turning to the alternative fuel to get more work done on time and under budget.