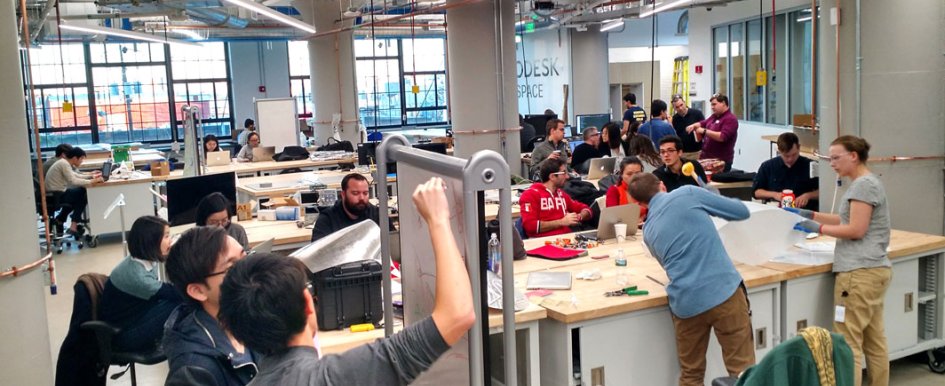 The organization's BUILD space offers industry startups an environment for innovation
Every business owner knows that to be successful, you must always be on the hunt for advances in technology and innovations that help you run a better business.
However, an idea is no good without the resources necessary to bring that idea to fruition as a real, usable solution. The team at Autodesk is helping provide those resources by offering a tangible space and the tools needed to create new solutions for the architecture, engineering and construction (AEC) space.
Construction Business Owner caught up with Rick Rundell, senior director, technology and innovation strategist at Autodesk, to learn more about Autodesk's BUILD space in Boston, Massachusetts. Rundell, a LEED-accredited professional and registered architect, joined Autodesk in 2002 as the director of product marketing.
Over the years, his roles have included launching and evangelizing building information modeling (BIM), introducing conceptual design and environmental analysis tools, driving cloud and mobile solutions for construction and developing a collaboration and data management portfolio. Read his insights below.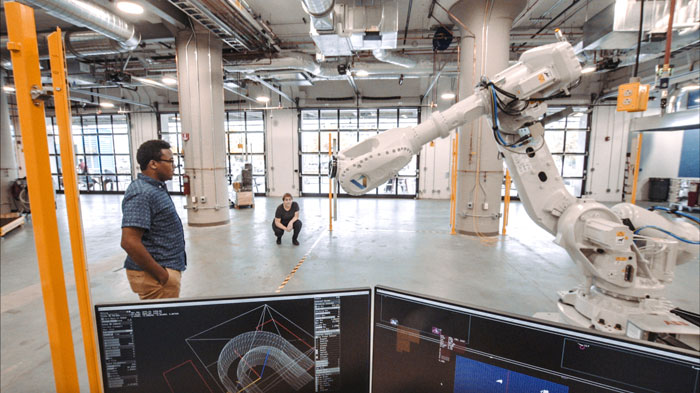 CBO: What is the BUILD Space?
The Autodesk BUILD Space (Building, Innovation, Learning and Design) is the first of its kind: a 34,000-square-foot research and development workshop committed to exploration and innovation around "making" in the building and infrastructure industries—fabrication and construction. We host partners in academia, industry and practice. It is a research and development workshop for digital fabrication, design robotics and industrialization in the construction industry. One year ago, Autodesk moved its flagship East Coast office to Boston's Seaport Innovation District to be in the heart of one of the country's most innovative entrepreneurial cities, with a vibrant startup community, the world's best universities and colleges, a large talent pool and a facility robust enough to house the new BUILD space.
Importantly, Autodesk was searching for a space with a unique industrial environment, the ability to physically support heavy equipment and material used in construction, a creative community of innovative tenants and proximity to other companies, collaborators and resources. The BUILD Space provides its "BUILDers in Residence (BIRs)" a community of experience and resources to support their ideas. Additionally, teams do not pay an entry fee to use the space, while receiving access to advanced equipment and training, and access to Autodesk personnel and industry leaders and peers.
CBO: How did the idea for the BUILD Space come about?
As a company focused on making, we recognized the need for a place that would advance our industry. Through conversations with customers, we came to realize that there was no space dedicated to fostering a collaborative environment that expedited innovation for makers. The BUILD Space is the AEC industry's place to do that by connecting industry practitioners, entrepreneurs and academics with the materials and machinery necessary to make their ideas and solutions a reality.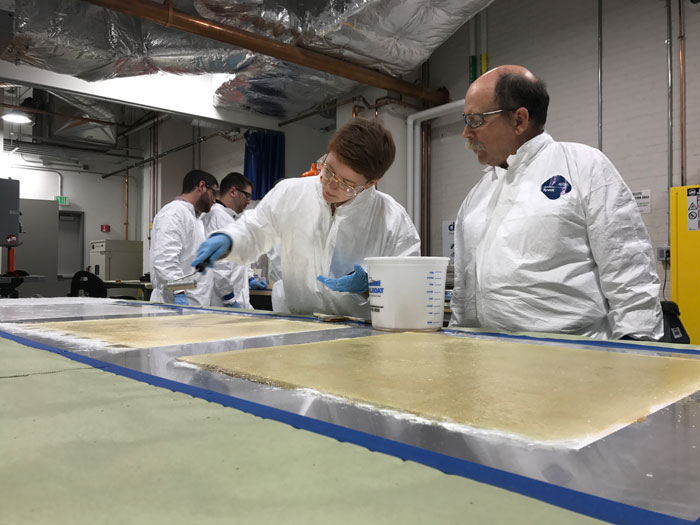 CBO: Explain the idea of a 'community of innovators.'
The two floors of the BUILD Space support research and project teams, as well as startups. It provides space for large project work and workbench areas, access to advanced fabrication machinery and augment reality (AR) and virtual reality (VR) equipment and access to expertise and training. We provide space for teams to collaborate, experiment and build for the days, weeks or months it might take to complete research or a project. Teams have access to 11 dedicated workshops—wood, metal fabrication, composites, 3-D printing, laser cutting and even a 5-ton bridge crane for large fabrication projects and moving equipment. The BUILD Space houses 60 pieces of large-format equipment, including six industrial robots, a CNC router and a waterjet. Most teams from academia, industry and startups don't have access to this type of equipment and training.
CBO: Can you describe a few projects or industry solutions that have come out of the BUILD Space thus far?
As one of the first startups to join the BUILD Space, Pillar Tech's (pillar.tech) on-site sensors monitor construction sites for destructive environmental conditions, such as fire outbreaks, high humidity exposure and mold growth. By preventing these damages, general contractors and insurance companies cut costs significantly.
Elkus Manfredi Architects (www.elkus-manfredi.com) is a full-service design firm providing architecture, master planning, urban design, interior architecture, space planning and interior design. They currently use the BUILD Space to prototype historical preservation details and processes for local development projects.
CBO: How can business owners and manufacturers get involved?
We review and accept applications from research and project teams and startups in the building industry on a rolling basis. Those interested in applying to our BUILDers in Residence program should apply through the Autodesk BUILD Space website, autodeskbuildspace.com. We invite anyone to stop by for a tour of the BUILD Space. We offer regular, weekly tours of the facility. We are also happy to provide more customized tours on a limited basis.