Simplify how you locate, evaluate and convince reliable suppliers
Friday, December 19, 2014
From time to time, every contractor needs to look for new subcontractors. Maybe you need to set a higher quality level or comply with newly introduced standards. Maybe you're expanding your business to another part of the country or branching out into specialized projects. Maybe you want to reduce costs or simply see how competitive your current subcontractors are. Finding the right high-quality partners can often be difficult.
Locate
Traditionally, directories have been a source of leads for new partners and today's technology delivers thousands of options, all claiming to be the definitive catalog. To get a good idea of whether a given supplier might fit your needs, you may need to cross-reference several sources—a time-consuming undertaking at this stage.
To simplify this process, stick with the tried-and-true. Begin by asking suppliers you trust and fellow contractors with whom you're friendly. Internet contractor forums are a good way of getting recommendations, particularly in an unfamiliar area of the country, if you are recruiting for different types of jobs, or if you want to keep your plans under wraps.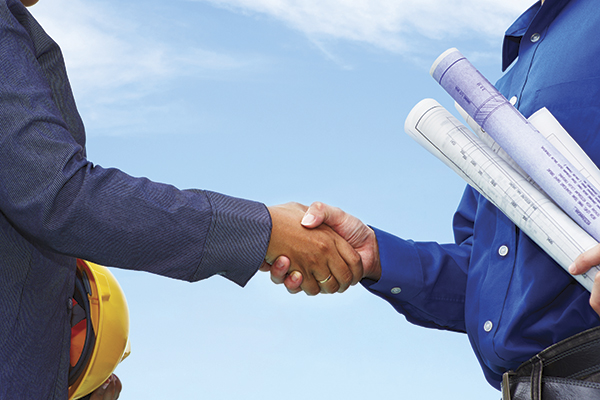 Evaluate
Once you have some names to work with, begin the evaluation process. Many contractors use pre-qualification, which is a somewhat complex process that requires establishing multiple criteria—
both quantitative and qualitative—and gathering the corresponding information.
The information you get is usually highly subjective, based on the experience of people who have worked with the companies in question. This makes drawing reliable conclusions much more of an art than a science.
To avoid incomparable results, you need to keep the process as simple as possible. Start by creating a short quantitative list, giving points for criteria that reduce your risk.
Gathering this information is easier if you consult one of the construction company guides that group the kind of key information you need.
Not only will the guide cover the usual contact details and activity codes, but it should also include specific criteria essential to the type of projects you're planning. The right employee skills in sufficient numbers, geographical presence where you need it and specific certifications can all weigh heavily in your calculation.
Give points to companies that meet the following criteria:
Longevity
Attention to branding
A comprehensive project portfolio
Partner endorsements
Relevant skills
Number of employees
Certifications relevant to your requirements
Awards and honors
Geographical presence where you need it
Company financial information or the firm's e-mod factor
Once you've filtered out the companies that don't make the quantitative cut, you can then look at qualitative criteria.
Online contractor forums—particularly specialized ones—may give you inside information straight from the horse's mouth. Pay close attention to how a subcontractor interacts with others in an online environment—it may be a good indicator of the level of professionalism you can expect.
Convince
Just because you've decided you might want to work with certain firms doesn't mean they want to work with you. People want to work with people they know, and this is particularly true for subcontractors.
They look at a firm's integrity. They want to be assured that they'll get paid on time and that the potential customer's intentions are honorable. Is this a real bid for a real job, or just a way to show existing suppliers they can bid lower?
If you're the new kid on the block, you need to establish a reputation to reassure your potential subcontractors.
Remember, all the information you want to see from a subcontractor is the information they'd want to see from you. Suppliers need to be just as sure that you're reliable before they take you on as a new partner.
3 Ways to Convince New Subs You're Worth It
Make it personal
Call to invite to bid
Call to say that you're interested for the future, even if they didn't get the bid or you didn't
Get organized
Make sure your document package is complete, including plans and information on your company
Have it ready before you call for bids, and keep it updated in due time
Provide proof of quality
Give information on your company, including awards and honors
Include recommendations from other partners