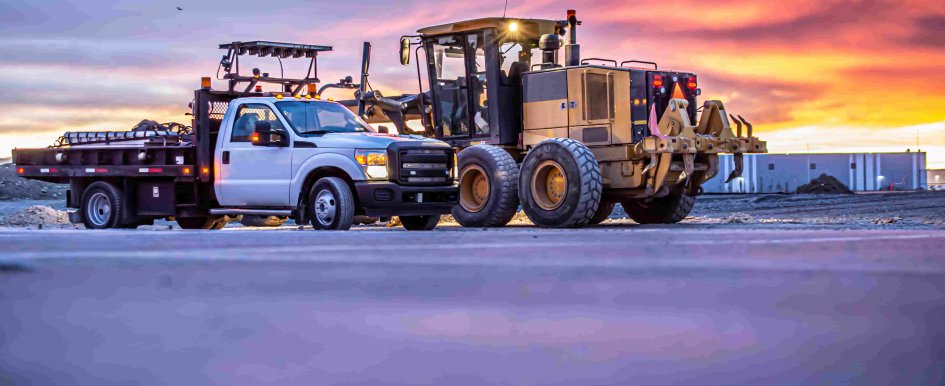 Best practices for managing supply chain challenges
Supply chain challenges are at levels not seen in decades. The latest issue of the Civil Quarterly reveals a steep increase in civil contractors whose projects have been impacted by the fluctuations in construction materials, from 43% in Q3 2020 to 94% In Q1 2022. There is no sign of this issue abating either, with 90% expecting cost increases in materials in the next six months.
In the current study, 71% report moderate to severe delays in getting materials/equipment for their projects, which is causing problems in completing projects on schedule. In addition to schedules, over 60% say they are paying price premiums to procure materials and experiencing decreased profit margins, and over one-third say that they have lost money on projects. Clearly these impacts are limiting the kind of projects contractors are willing to take, driving up costs of construction and extending the time it takes for them to complete the projects they have.
All of this is happening at a time of historic investment in this sector through the Infrastructure Investment and Jobs Act (IIJA). According to survey findings from the latest Civil Quarterly, 72% of civil contractors reported that they expect the IIJA to have a positive impact on their business in the next year or two. However, nearly half (44%) also believe that current supply chain issues will have a serious impact on its effectiveness. This is a particular problem since very few see a near-term resolution to these challenges. Over 80% of the contractors experiencing delays expect these issues to continue for a year or more. This means that even for the projects that are currently proposed or in design, there could be issues with schedule and cost as they move forward into the bidding and construction phases.
This is also particularly important since many in the industry recognize that the funding provided in the IIJA is needed to address critical infrastructure concerns. In fact, many think it does not go far enough. Around half of civil contractors believe the funding is already insufficient for providing resilience and improved roads and bridges, and over a third for eliminating lead service lines for water pipes.
To address many of the infrastructure challenges faced in the U.S., the funding needs to be used as productively as possible, but unfortunately, these concerns, along with the long-standing skilled labor shortages among construction workers, have the potential to reduce the positive impact of the law.
Contractors have been dealing with a chronic shortage of skilled workers for well over a decade, so many already have strategies in place to help address this issue. However, the recent intensity of supply chain challenges suggests that many are still figuring out their best strategies. To understand what they've learned over the last six months, the latest Civil Quarterly survey asked civil contractors to identify which strategies they use and then to rate the strategies that they consider to be most effective.
The findings demonstrate what many people fail to realize: the importance of business relationships in the construction industry. By far, the most frequent strategy in use is working with specific suppliers/distributors with whom they already have a relationship. The majority of civil contractors (71%) cite this as a strategy that they currently employ. And most of those utilizing it (70%) rate it as either helpful or very helpful in helping them deal with the issues they face.
Another strategy of note is having project owners more engaged in material procurement. This ranks third among the top strategies in use, although, with only 41% deploying it, it is a distant third behind working with the suppliers/distributors. However, the share of those using it who find it helpful/very helpful (67%) is nearly equal to the top finding.
These findings show how important these relationships are, but they also suggest that getting owners more engaged in the construction process helps. This is just one example where having owners function as a strategic partner is a critical strategy. Previous Dodge research has also found that active owner engagement as a partner on a project can reduce uncertainty and improve project outcomes. While this may seem like it is solely under the control of the owner, certainly civil contractors can try actively working with agencies that own their projects to see if they can partner together more effectively to meet the challenges they face.
Another strategy for managing supply chain issues also emerges as underutilized currently by many civil contractors. Only 28% report that they are focusing on local procurement currently to deal with these challenges. However, about half (51%) of those who do so rate this as helpful/extremely helpful, the third highest among all the strategies. Clearly, this is paying off for many who use it, even though it is not very widely used.
Of course, contractors on their own cannot resolve the supply chain issues. When asked about large factors outside of their control that could get them under control, nearly three quarters (73%) regarded improving functionality at the ports as a top means of doing so, but about half selected seven additional options, including higher pay for truck drivers, more advocacy from industry organizations at the federal level, improved highway infrastructure, the ability to buy direct from manufacturers, getting COVID-19 infection rates down and removing tariffs on construction materials. However, the best practices that they did identify can allow them to at least manage the situation better for the duration, until things begin to return to normal.