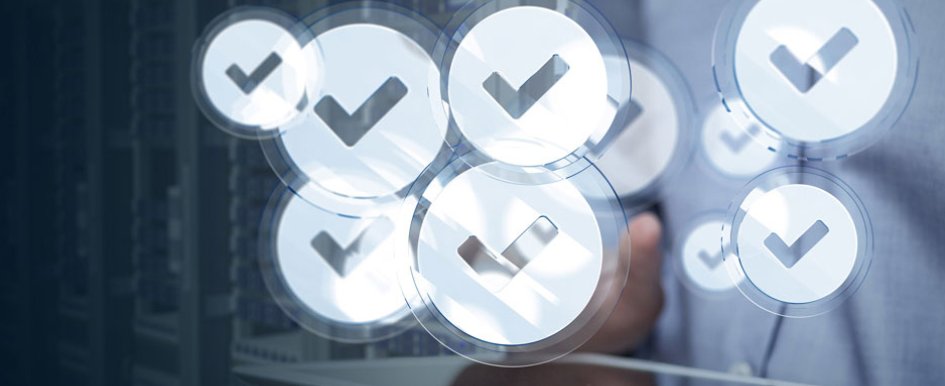 How a cloud-based ERP solution could save your bottom line
Wednesday, December 19, 2018
Construction owners must constantly evaluate the best use of their resources for benefitting customers and initiating and sustaining business growth. This system of ongoing evaluation often includes making difficult decisions while balancing the funding of equipment, people, physical expansion, different types of technology and more.
As such, these critical choices are rarely easy and can make or break a company if not properly handled. There's much riding on these decisions, so they should be made thoughtfully, with specific purposes in mind and the right research to back up the choice you ultimately make.
Funding technology that is focused on improving back-office operations and providing in-depth, actionable insight across the spectrum of your business is not an easy task, but it is a no-brainer decision in today's industry. It is fundamentally important for any construction company to acquire these capabilities, as the risks of being "penny wise and pound foolish" in this regard can have catastrophic consequences for your business.
The cost of not keeping up with the innovating industry and your competitors within it can far outweigh any amount of savings hoarded through neglecting to invest in upgrades to current systems.
Why You Should Invest in New Tech
The construction industry as a whole doesn't have a stellar record of adopting leadership technology for internal operations. Unlike the technologies for building projects that generate revenue and seem to pay for themselves almost immediately, modern internal systems, such as advanced cloud enterprise resource planning (ERP) software solutions haven't always been at the top of the list for construction company purchases. However, they offer a far better return on investment (ROI) than you might first assume.
Many systems currently in use are old (sometimes 20 years or more), making them both limiting and counterproductive for the needs of modern construction companies. Such systems are not integrated with other applications and are difficult or impossible to customize, making any attempt to generate truly useful reports an exercise in futility. Further, these systems are not designed for today's mobility requirements, with data that is accessible only from the office.
The overarching impact of an outdated system is that it restricts your ability to make good decisions as an owner. Instead of having thorough and timely insight into operations, you are working with limited methods of obtaining and evaluating the critical information needed to maximize the business and avoid potential pitfalls. The legacy implementation can also be flawed with problems like double entries, no status drill-down capability and the total lack of meaningful visibility. It's like trying to drive a car with partially closed eyes.
A modern system is critical for efficient accounts payable processes, subcontractor handling, materials purchasing, etc. On a microlevel, this translates to proper job costing, well-conceived bidding, a true understanding of when and where money is being made or lost, and lower numbers of compounding errors. There's also the matter of time inefficiency. Using outdated software or manual processes takes up large amounts of owner and employee time and effort.
Dated technology that functions on-premises only is incredibly limiting and unable to take advantage of today's cloud-based solutions that provide companies with tremendous efficiency and flexibility. Construction business owners are fortunate to have access to construction-specific cloud and mobile functionality in the latest systems. According to a BDO Technology Outlook Survey, nearly 75 percent of chief financial officers (CFOs) named cloud computing as having the most measurable impact on their business.
The Promise of Implementing New Tech
The newest cloud-based systems combine project and cost management features with contracts, commitments, subcontracts, compliance, retainage and other construction industry needs. The way new technologies are obtained offer greater flexibility than ever before, minimizing costly capital expenditure in favor of subscription models where payment is spread over time and system capabilities are adjusted as required.
Based in Bonita Springs, Florida, Curran Young Construction Company is an example of a construction business that recognizes the need to improve its technology for internal operations. According to President Bruce Young, "Historically, technology and innovation are lacking in the construction industry. It's one of the last major industries that hasn't applied efficiencies." Thankfully, with the recognition of the need for change and the gusto to start doing so, owners like Young are writing a new history for construction.
Young wants his business to be innovative by taking advantage of new sector capabilities, such as cloud ERP software, created specifically for the construction industry. Young decided to partner with Alliance Solutions Group and Acumatica Construction Edition to help Curran Young Construction Company to innovate and create efficiencies to stand out in the construction market.
"In the past, many people successfully worked on grit alone, but it now requires the right technology," said Young. The most critical considerations when evaluating new technology are determining if it integrates and "talks" with other software in the company and whether or not its reporting tools can be customized to distribute information throughout different levels of the organization. "It needs to be intuitive," Young said.
"We aren't accountants, so we need to navigate and understand our accounting software. It shouldn't take six clicks to get things done, but rather, everything should be at your fingertips. Flow and accessibility are essential." These sentiments should resonate with other construction business owners who are too busy keeping an eye on customer needs, and an array of other requirements, to deal with software packages that don't provide proper ease of use. 
The Takeaway
Capabilities like building information modeling (BIM), virtual reality (VR), thermal imaging, 3D printing, engineered living materials, remote surveillance and drones are technologies that also contribute much to the construction industry. When it comes to technology spending, construction business owners have a vast array of options, across many sectors, including those addressing internal operations.
Cloud-based systems for internal operations should be approached and revered as fundamental to the soundness of a business in the same way that a foundation is to the integrity of a building. While technologies like augmented reality certainly come with more frills and thrills than internal-systems technologies do, they are no more integral to your business's success—an important thing to keep in mind as a contractor considering how to allocate finite resources within an industry of infinite possibilities.