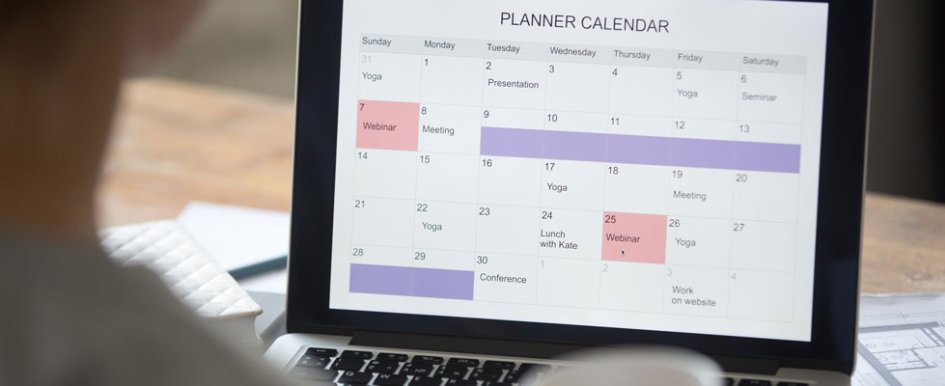 The time trade-offs that make way for a prosperous future
Wednesday, December 18, 2019
As the year comes to an end, it's a good time to reflect on your performance—both personal and professional. Did you accomplish what you set out to achieve? Sure, like most contractors, you were probably busy. But what results did that work produce for you or your business? How have the last 12 months delivered personal freedom, financial security or balance?
Improvement Begins With You
After a point of significant growth for my construction company, I had reached my maximum threshold—I was doing too much myself and working too many hours. Something had to give. I decided to rate my personal and professional performance and results, judging specifics such as estimating, punch-list work and more, each on a scale of one to 10. From the ratings, I made a priority list of areas in need of improvement. 
In the end, not only was I was dissatisfied with our company's overall performance, but also my effectiveness as its leader and the lopsided work-life balance I had created for myself. With the weight of this on my shoulders, I attended a time-management goals workshop to get control of my calendar and business priorities and try to find a better balance. The workshop helped me get organized and put my top priorities first, and I left with clear intentions. 
The following Monday, I went into work early, reviewed my priorities and set out on my new, organized day. However, the day then unfolded like it always did—too many calls, emails, interruptions, urgent discussions, crew scheduling crises, customer requests and an emergency jobsite meeting. I didn't get back to my desk until 3:30 p.m., and I hadn't accomplished even one must-do item from my priority list.
Then, at 4 p.m., I received a call from my best customer with an invitation to play golf the next morning and discuss signing a new construction contract for a large job. I knew I didn't have time to play golf with my best customer—I already had too many fires to put out and hadn't made any progress on my new list of business priorities.
To get the results I wanted, I once again had to make the choice to focus on my own priorities and delegate the work required to reach our production goals. I hired a senior project manager to take over the projects I was managing, and an estimator to perform the take-offs, update our cost history library, enhance our subcontractor database, and prepare our bids and estimates.
I also hired an executive assistant to help keep me organized, handle some of my personal activities and optimize my meetings calendar, which allowed me the time I needed to become a better business leader—one who golfs with top clients. 
Time & Money: The Ultimate Trade-offs
The hardest part of making a commitment like this is deciding to invest money in people to help build a better company. But I know now that it's impossible to get to the next level without it. With these adjustments, I was able to commit my time to more growth opportunities—spending 2 hours per week developing new business systems and 8 hours per week building stronger customer relationships, and holding regular manager meetings to maintain employee accountability. 
Most construction business owners possess a personal trait that nearly forces them to sacrifice and put themselves last. Rather than hire, they postpone the decision, save money and just work harder. Or, if they do hire, they hire inexpensive and inexperienced people, who, ultimately, end up costing even more in frustration than in payroll. 
Money buys good employees. With good people on their team, a business leader is able to focus on their top priorities, like generating loyal customers, coaching key managers, enforcing systems and standards, and going home at a decent hour, knowing they have the right employees in place to handle whatever problems arise in their absence.
Generating a High Return on Your Time
To free yourself from the workplace shackles of your own making, start by being specific about what role will generate the highest return on your time. Take a hard look at your company to determine what needs improvement, what systems can offer you greater profitability, and which staff positions need to be filled, trained or released. Then, make a commitment to:
Fill two positions that allow you to focus more time on your priorities.
Develop and implement one new system per week.
Devote 1 hour per week to mentorship and training. 
Hold employees accountable for results.
Stay out of the decisions your managers are authorized to make.
Leave the office by 5 p.m. and take a 3-day weekend monthly.     
Committing to Improvement
The best time to try new ideas and invest in your future is now. Operating in new and different ways daily is sometimes difficult to accomplish, but forgetting old processes and comfortable methods is even more difficult. Each day of your life involves difficult demands and trade-offs. You must be ruthless about your commitment to three things: 
Accepting responsibility—When winners take on a job, they get it done. Do not accept excuses like, "It's not my fault," "It's just not fair," or, "That's not my job." 
Accepting reality—You can't change the past. However, you can determine your future, starting now. Make the best of what you have and make tomorrow even better by introducing slow, but steady, changes in how you manage your business. 
Accepting risk—The definition of an entrepreneur is "one who assumes the risk for the sake of profit," according to the Entrepreneur Post. Step up professionally and personally. Take on a risk or two. What are you waiting for? What's the worst that can happen?
What areas of your business and leadership need to be improved? How will you create the extra time required to invest in those areas? Your calendar tells the story—where you spend your time is where you get results.