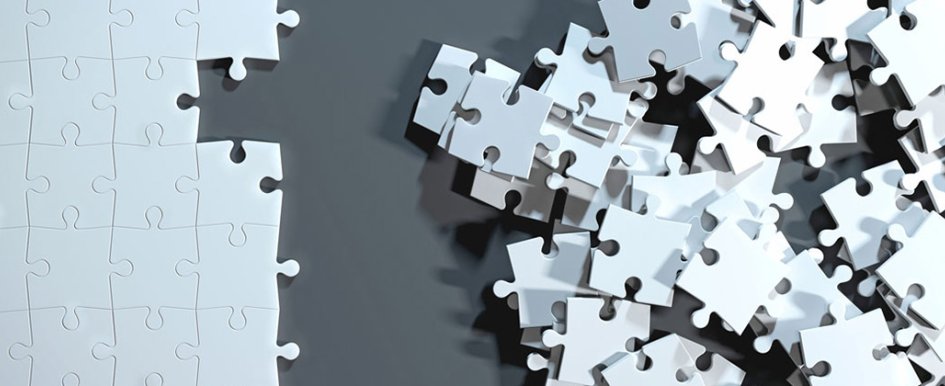 Produce written steps to avoid consistent errors & define tasks
Dave owns Progressive Concrete Construction and recently called me for some help with his company. As the economy improved, his workload increased and he wasn't able to get everything done. He was too busy, out of control, couldn't get his employees to be accountable or responsible and had to constantly remind them what they needed to do. With today's added pressure to do more, faster and with less, how can you get it all done?
Dave's company had up to 10 jobs under construction at one time, and the management team had expanded to four project managers, two estimators, six people in administration and accounting, eight field superintendents, five foreman and 50 men on his concrete crew. His goal was to have a profitable, organized company run by his management team, but he had trouble delegating tasks to his workforce.
As Dave explained his routine, he said he worked with estimators on every bid, presented every proposal, attended most job meetings, was on-site for every concrete pour, reviewed progress payment invoices, approved major purchases and signed every contract and subcontract. He was involved in every aspect of the operation. Dave said it was easier to do things himself than to trust his people. His actions kept him stressed out and overworked and drove his employees crazy. He was impatient and frustrated with employees, which made it difficult to get and keep people.
Fix Your Company
Most McDonald's restaurants host an organized operation, without the boss in front of the line directing traffic and cooking hamburgers. How do they do it without the owner constantly supervising, putting out fires and making every decision? Behind the counter there are illustrations that display how to build hamburgers and other menu items. A huge, multilocation company runs smoothly by using simple pictures and checklists of the finished product to ensure things will be done the same way every time. The illustrations define what is expected and guarantee consistent quality and performance. If McDonald's can do this, why can't Dave, and why can't you?
Produce Results
Written systems, guidelines and standards are the key to building an organized company. Written playbooks that show how you want things done, with checklists, pictures and systems, reduce your dependence on finding superhumans who can read your mind and work exactly the way you want them to, without constant supervision and inspection. Companies controlled by owners who hold these systems in their heads cannot grow. They get stuck at the maximum workload the owner can
reasonably handle.
Systems allow companies to produce the same results every time. With written, trained systems, you won't have managers or foremen handling decisions or installation methods differently. Systems ensure the little things are taken care of without constantly reminding your team how to properly execute a task. Systems allow you to focus on important tasks that make you the most money. Systems allow you to deliver consistent results to your bottom line, your customers and your projects.
Customers count on the same product every time. That includes production methods, meeting agendas, field operations, customer interactions, selling opportunities, transactions, finished products, services, jobs and projects. You want all of your employees, whether they are in management, estimating, supervision, administration, sales, accounting or field production, to uphold the same successful processes.
Keep Systems Simple
Excellent companies have simple systems. For example, hotel rooms always look the same when they are ready to be occupied. How do they do this? Supervisors show the housekeepers what they want by displaying a clear picture or checklist of a finished, occupant-ready room. They don't care how the final results are accomplished; only that those rooms are perfect and identical to other rooms in the hotel. This simple approach can be applied to every part of your business.
Get Consistent Results
Dave realized that it takes more than just hiring reliable employees to get the job done. When your business isn't organized or systemized with procedures and company standards, the results are not consistent and your company is constantly out of control, relying on you to put out fires and make every decision to keep the balls in the air. Without written systems, even the greatest employees cannot deliver consistent results. You have to show them how to accomplish what you want done.
As a concrete, tilt-up building contractor, Dave's company was having problems with proper installation of metal door frames poured into exterior concrete walls. When installed wrong, doors didn't fit correctly and would not open and close properly. Because this problem occurred often, he soon discovered that fixing bad door frames cost his company a lot of money.
After closer inspection, he realized frames were often twisted or kinked, which kept doors from swinging properly. He found out that some of his foremen were not bracing the frames rigidly enough prior to pouring wet concrete into the frame forms. Therefore, the weight of wet concrete caused the frames to bend and twist. However, Dave's real problem was relying on each foreman to individually decide how to install the door frames.
Use the Team Approach
Dave didn't have a companywide system in place to ensure these problems wouldn't occur. The fix was simple: create a standardized, pre-pour door frame installation technique and bracing system for every crew to follow. By getting his foremen together, they developed a company standard to insure every frame was installed the right way. Once the system was implemented and trained, it saved money, time and aggravation, and it also increased reliability and quality workmanship. What recurring problems cost you tons of money and aggravation every year?
Decide Where to begin
The biggest problem with getting organized and systemized is finding the time to do it. It seems like a monumental task to organize your entire company with a detailed, written playbook of checklists, standards, comprehensive procedures and operational systems. The reality is it only takes a short time commitment to make each written system happen in your company. Set aside 1, 2 or 4 hours a week to begin systemizing your company. Start by making a list of the things you want to fix or standardize. Select the ones that cost you the most money or time. If you create 1 to 2 standard systems every month, you will have 12 to 24 systems installed by the end of the year.
Work toward creating a company "Do Manual," a playbook of systems for every important task performed. Most employees only need 10 to 20 systems, or checklists and illustrations, of how you want tasks consistently performed. These systems will eliminate most problems that ruin your bottom line, production, profits and calendar on a daily basis.