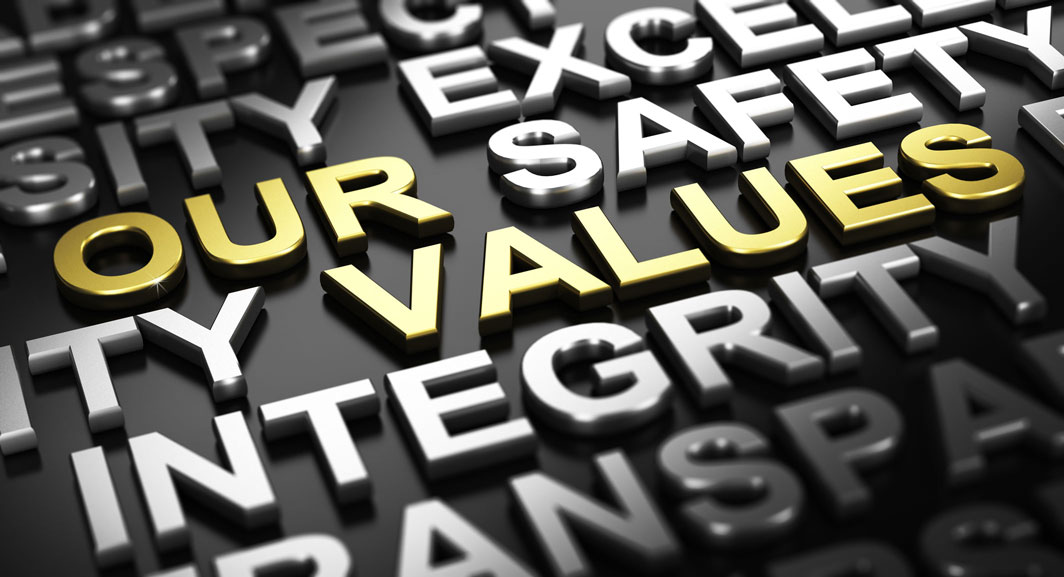 Defining the company principles that matter most to you
Have you ever had an employee with a bad attitude who constantly complained about your company and its managers? Have you been part of a crew with a person who didn't work as hard as the rest of the team? Have you worked for a company in which one old-timer is not required to follow the rules or learn new systems and technology?
These people bring down the entire team and make work life miserable. To grow a thriving garden, you have to cut the irregular branches and trim dead wood to help other plants to reach their full potential. Similarly, with a team or company, everyone has to work together, follow the same rules and maintain positive attitudes to achieve the best results.
Making this happen takes a clear understanding of your company rules, the basic principles you stand for, the kind of employees you want and how you expect them to work together and treat your customers, vendors and subcontractors.
Define Your Company's Values
What basic business ethics, intrinsic values and internal principles does your company stand for? A very important component of building a great company is defining, knowing and monitoring your business principles or core values. Some examples include:
Your basic core values, beliefs and standards
What really matters to you long term
Your fundamentals, principles and guidelines
What you stand for, driving forces and qualities
It is important to decide early how you want to treat customers and other companies in the construction industry. These basic principles will act as guides to keep you on the right track for future decisions, choices, dilemmas, personnel issues and challenges you might face. Your business principles will act as a filter when addressing employees who do not match your values, or dealing with customers who do not have the same beliefs as you.
For example, if one of your core values is consistent teamwork, keeping the employee with a bad attitude who disrupts the flow of progress does not fit with your company's principles. If one of your core values is accountability for results, and a foreman continually makes excuses for not meeting his project schedule or production goals, he cannot continue to work at your company without major improvement in his attitude and results.
If one of your basic principles is attention to detail, and an experienced superintendent regularly turns in long punch lists after every project, he should be given the chance to improve, or shown to the door if there is resistance. If one of your basic values is continuous improvement and willingness to change, and a longtime manager is good at running and completing jobs on time, but refuses to learn new software systems or do paperwork according to company standards, he shouldn't be allowed to continue to hinder the overall progress of your company.
Having clearly defined core values will help you make good decisions about how to manage your company, people, priorities and projects. Following company standards means all employees follow all of the rules, not just a certain few.
Taking ownership of your company's core values involves telling the truth about the schedule and then doing whatever it takes to achieve the agreed-upon deadlines, instead of just telling customers what they want to hear. Achieving winning results means knowing the production budget and working hard to achieve it without excuses.
Draft Your Core Values
Bring together your leadership team and begin a conversation to determine your company's overall core values and principles. Give everyone the following list of values to consider and ask them to select their top five.
__ Integrity and honesty
__ Customer-first mindset
__ Quality and attention to detail
__ Strong leadership and planning
__ Professional and competent
__ Competitive and motivated
__ Proactive about problem-solving
__ Winning, positive attitude
__ Accountable and responsible
__ Efficient and effective
__ Focused on teamwork
__ Systemized and organized
__ Adaptable
__ Continuous improvement
__ Decisive, disciplined and strategic
__ Dependable and loyal
__ Driven by results
__ Cares about jobsite safety
__ Fair and respectable
__ Innovative and creative
After your management team selects their top choices, tally them and then discuss which principles work for everyone and represent the real values of your company. Limit your principles to five or less to maintain focus on those priorities.
The following are two examples of companies that worked with their management teams to develop strong principles.
Excel Contractor's Core Values
Integrity and honesty—We do what we say we will do.
Accountable and responsible—We achieve results.
Motivated and professional—We are problem solvers.
Safety and quality—We are constantly focused on production.
Continuous learning—We are committed to achieve excellence.
Honesty and integrity—We will be respectful and fair to all of our clients.
Take ownership—We will act to find a solution.
Team players—We have positive attitudes and we follow company standards and systems.
Commitment to success—We endeavor to exceed customer expectations.
Character—Above all else, we believe in being an ethical, dependable company that focuses on quality.
Now, it's your turn to develop your core values. Use them to make decisions on how you do business, treat others, act, operate, hire and manage your team. You can also add them to your employee review process and rate each employee to determine if they act within your values or need improvement.