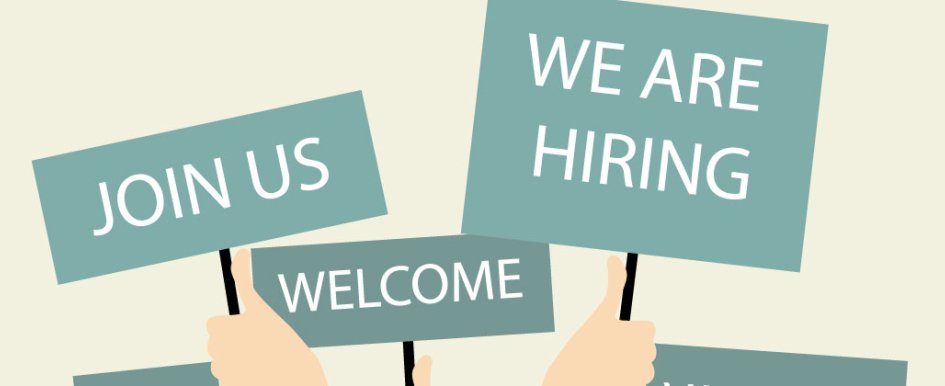 Finding, recruiting, developing & retaining the best
I recently received the following message:
"We operate in Tennessee and the surrounding states, building and remodeling fast food restaurants. Each project takes 10 to 14 weeks. Our crews leave our area on Monday mornings and return on Friday afternoons, so they have weekends at home. Though they are paid an additional amount for these nights away, we have a difficult time finding experienced employees. We believe we could easily double our sales volume without adding much additional fixed cost, but we need field superintendents and carpenters to do the work. We offer a competitive wage for our area, with benefits beyond most competitors', and advertise in local newspapers, on Craigslist and recruiting websites. We have worked with headhunters, but they haven't found anyone close to our location. We have considered radio and television ads, but have not pulled the trigger, placing signage in high-traffic areas instead. Still, we're unable to find anyone we want to offer a job, finding seemingly inexperienced people who appear to only want a paycheck. Do you have suggestions for how to find skilled people in today's marketplace?"
Enticing and retaining people in an industry as demanding as construction requires a more than competitive wage and benefits package. Remember that in attempting to attract people to work for your company, you will be contending with local competition.
For example, field construction workers are only paid when there is available work and good weather, while office employees, truck drivers, mechanics and service technicians for large manufacturing companies work year-round with full benefits, paid vacations and holidays, healthcare, stock options, and a full retirement package.
As management consultant, educator, and author Peter Drucker once said, "The ability to make good decisions regarding people represents one of the last reliable sources of competitive advantage, since very few organizations are very good at it."
Good owners and managers realize their job is dependent on their ability to find, recruit, develop and retain the best talent available by following nine essential tips.
Determine what people you need to hire or replace—Draft a workflow chart, making sure someone is assigned to every position or task your project requires. Many tasks can be handled by one person. Hiring administrative help allows other workers add more value by focusing on imminent tasks rather than administrative work. Examine your existing talent to determine if the right people are in the best positions, completing their jobs at a standard necessitating their pay. Too often, companies are designed around what people are good at, rather than what talent is required.
Put someone in charge of your hiring program—Assign a coordinator to manage the entire hiring program by placing ads, screening candidates, scheduling interviews, maintaining recruitment files, researching compensation packages of local competitors, sorting and rating resumes, attending local hiring fairs, staying in touch with local training schools, and seeking qualified recruiters.
Pay top dollar—Offer above-market benefits to attract the best talent. A coaching client sent me the following email regarding his hiring situation: "George, I'm having a really hard time finding a good superintendent for a reasonable salary. I currently have one, but we're starting to get more projects and need help. It's tricky because I attract clients that have "limited budgets", so it's hard for me to price jobs with any money slated for supervision. Where do you find good people? I've tried all the popular online websites and am only finding unreliable and untrustworthy help. Do you have any other recommendations?" The dilemma: hire and pay top dollar, growing your company and making more money, or wait until you get enough backlog and then pay someone if you think you can afford it. I'm confident that if you take a risk, resist fear of hiring, and offer top dollar and benefits, you will find a good superintendent.
Attract the top players—Seek employees with experience, talent, intelligence, potential, willingness to work hard, a positive team attitude, consistency, responsibility, loyalty, determination, competitiveness, commitment, competence, motivation, and desire to learn and improve. Remember that people generally do not change much. Determine the type of talent they have, not the type of talent you hope they can develop. Have your best employees help you make hiring decisions.
Promote and reward recruiting—Make recruiting a top priority for everyone. Consider offering a signing bonus to new employees and a referral bonus to existing employees who recommend someone you end up hiring. This can be paid in increments to make sure new employees work out. Offer employee-referral incentives to subcontractors or suppliers.
Make it easier for recruits—Enlist the use of an employee applicant voicemail extension with a recorded greeting offering instructions on applying. Hold the first interview and screening process over a short phone call. For your own records, keep the application process simple, using a basic, standard application form. Consider adding candidate photos to your files to make applicants easier to remember.
Develop and manage a talent outreach program—Hold seminars or workshops for potential applicants at your business. Get involved at high schools and trade schools, placing hiring announcements on job boards. Offer summer intern positions, part-time jobs and craft-training opportunities.
Place compelling ads in all the right locations—Always include company, signing bonus and full contact information. In multiple languages, post your job listings online, on project signage, on banners, on company trucks and in newspapers. Create hiring brochures to hand out at your office and at job fairs. To go a step beyond, you can create a careers page on your website with exciting videos of the work you do.
If all else fails, pay professional recruiters—Hiring is tough, and without a real effort, it won't happen. If you know you need it and just can't find the time to make the concerted effort yourself, consider using a professional service for the task.
The No. 1 reason companies don't grow is fear of hiring. Only you can focus on fixing your hiring problems. Don't be afraid to take a risk and do what you need to do to achieve the results you want for your
business.