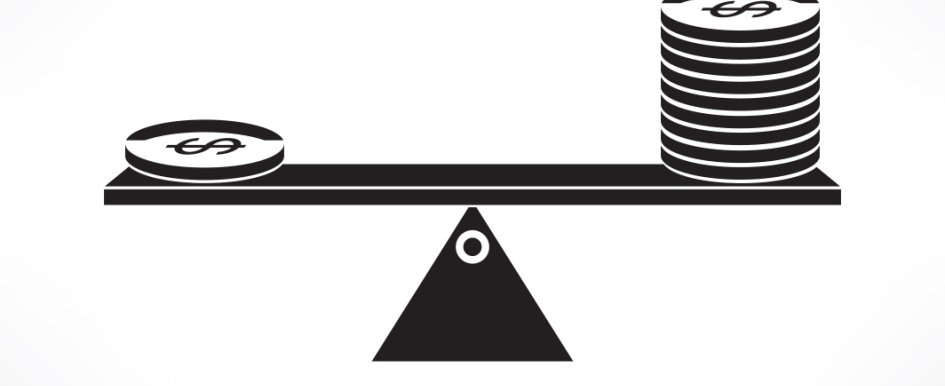 Learn about the licensing shift that's helping firms to win more business
Increasing profitability is a key challenge for construction companies of all sizes. One area that presents tremendous untapped growth potential for construction firms is business licensing. In an industry where there is no such thing as a simple job, licensing adds an unwelcome layer of complexity. As a result, business licensing is widely viewed as a hurdle to overcome on the way to new business rather than a strategic tool. Yet, relegating licensing to the strategic back seat can have substantial consequences, as Steven Malone, CFO of Atlas Rigging & Transfer, can attest.
Maintaining licensing to support a nationwide client base has posed its share of challenges for Atlas, a turnkey heavy equipment removal and installation company based in Utah. "We try to be a national resource to our clients, but the licensing issue has often hindered our ability to work on certain projects," Malone said. "We lost a $1-million project in California because we were 1 week late getting our California contractor's license. The client had been patient, but the processing with the state just took time. The client had a hard deadline from the general contractor and had to award the job to another contractor."
Lost opportunities are just one risk posed by license missteps. A lapsed or missing license can cause disruptions, penalties, license suspensions or revocations, reputation damage and even criminal charges. Licenses are small ticket items compared to the risks they present to operations and the opportunities they provide for growth. With a minor shift in timing and approach, firms can turn that math to their advantage, minimizing risks and multiplying profits.
Construction Licensing
Construction licensing is subject to different requirements based on jurisdiction, and in some states, certain trades are regulated by entirely separate boards. This inconsistency makes researching requirements in a new jurisdiction a job unto itself. "It was a case of not knowing what we didn't know," said Malone. "Our business is industrial construction, not licensing. There are so many facets to licensing that it was impossible to manage our core business and chase down the necessary licenses. Renewals and ongoing compliance were also a challenge. We didn't have the time, resources or desire to deal with it."
Those challenges are all too familiar to EXA USA, a general contractor specializing in luxury retail. A subsidiary of EXA S.r.L in Italy, the company serves brands such as Gucci, Christian Dior and Dolce & Gabbana, with stores in 35 countries. "Our clients have stores all over the United States, and in every state the requirements are different," said Ulderico Micara, EXA's CEO. "We found that there was a lot of research and a lot of trial and error in the licensing process." Johanna Lind, senior accountant for EXA, agreed: "The time that had to be invested was substantial, and innocent mistakes ended up costing us a lot of time and money."
To get the company's licensing efforts in front of its opportunities, Micara chose to work with a compliance partner. Atlas ultimately chose to outsource as well. "Outsourcing has had a huge impact," Malone said. "Now we can bid faster and more efficiently on national projects. Maintaining our compliance allows us to go into existing states with no delay. It has made us a better resource to clients, at what I consider a minimal cost to operations." Whether firms choose to outsource or not, the following tactics are key to licensing.
License proactively—It's crucial to include licensing in the earliest stages of strategic planning. Consider the footprint of your business and your clients and where you would like to be in a few years. Then, license proactively to take full advantage of the opportunities.
Allow time for the process—In construction, licensing is a lengthy process. In more than 20 states, a firm representative must sit for exams and, in some cases, satisfy experience requirements within the state to qualify for a license. Many states require a business and law exam. Some states have reciprocity agreements for certain exams, but business and law exams are never included. In some states, the firm must submit a completed contractor application to the state board of contractors and receive an authorization number before taking the exam. Even after exam and experience requirements are satisfied, the license process can take weeks or months depending on the jurisdiction.
Consider all steps before any filings—When entering a new state, construction firms must generally register with the secretary of state to do business as a foreign entity. Each state imposes different business ownership, management and name requirements, which may require forming a new entity. In 33 states, companies must also apply for a construction firm license from the state contractors licensing board and—in many states—they must meet city or county requirements. All of these requirements must be met in a prescribed order, so it is best to review all of the layers of regulation together.
Manage individual and firm licenses together—Where firm licenses are required, they are always dependent on the individual licenses of qualifying professionals. Ensure that your qualifiers have the proper standing within your company to meet state ownership and management requirements. If a qualifier leaves your company, you must appoint a replacement and notify state authorities promptly or risk a lapse in your firm license.
Ensure subs are fully licensed and vice versa—In many states, entering into a contract with an unlicensed subcontractor is a misdemeanor, carrying the same potential penalties as any other instance of unlicensed practice.
Set up automated reminders—Filings require maintenance including annual reports, tax filings and registered agent service. In addition, firm and individual contractor licenses must be renewed on a regular schedule, which varies by state. Continuing education credits and certifications also require ongoing management. It's best to track all regulatory deadlines in the same system and create automated reminders to keep licenses up to date. It's also important to notify state authorities when company information changes.
Use your compliance as a selling point—Referencing your full compliance with state requirements in bids, marketing materials and other communications reassures potential clients that your company is reliable and ethical.
It's easy to fall into a reactive approach to licensing, but treating it that way overlooks its significant impact relative to its low cost. A minor shift in approach allows firms to tap into that potential to eliminate risks and build profits to new heights.