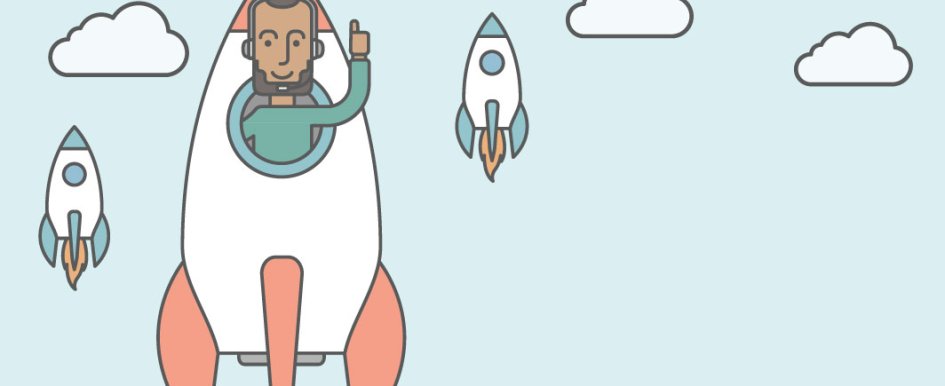 Turbocharge your business development while adhering to data-protection regulations
Thursday, December 20, 2018
Historically, many companies have invested large sums of money to purchase customer lists from database and marketing companies before beginning the long process of importing those contacts into a customer relationship management (CRM) system. Then ensued the cold-call campaign, which has since declined in effectiveness as a method of client acquisition.
Looking for another solution, many companies turned to mass email strategies, but with the proliferation of inbox filtering, this method of lead generation became much more difficult. As sales representatives became unable to successfully connect with clients, qualifying cold-call leads eventually fell out of focus for many businesses.
Although some companies continue to buy lists, spamming prospects and customers, more and more companies are using social platforms, search engine optimization (SEO), online and professional connections. Now, potential customers gather information on your business and come to you with a real interest in your company's products and services when they are ready.
Alongside any new development in the way businesses are run, each sector must change with the times and statutes. As such, business development must adapt to the current communication era, and today's technology is shifting it in a new direction.
1. End All Spamming
For many years, the only way anyone could find new customers was through the cold-call method or by sending tons of emails to a list of unqualified leads. Those on the receiving end came to view these actions as a gross abuse of information, causing the United States to enact state laws that protect consumers against unapproved email and telephone solicitation. Thus, this method became much more difficult for sales associates to reach and engage with new customers.
Other countries, such as those in the European Union (EU), are drastically reinforcing those laws with statutes like the EU General Data Protection Regulation (GDPR). Companies now have to obtain an implicit or explicit consent from the customer before sending mass email.
For example, in Canada, as part of the Controlling the Assault of Non-Solicited Pornography and Marketing (CAN-SPAM) Act of 2003, sending emails to people without an explicit or implicit consent is illegal and, therefore, subject to a lawsuit.
Fortunately, setting up a consent authorization is relatively simple. If your marketing department is using a platform to send mass emails, you should easily be able to set up a consent-screening process and have it up and running in no time.
2. Optimize Online Platforms
Online platforms allow your company to request the consent to contact specific consumers who have shown a real interest in your products and services. Once you have received their consent, you can begin generating leads by emailing those new, potential customers. Consider the following basic steps to get started in your new email efforts:
For every form in use on your company website, make sure you also have a subscription opt-in that includes a petition for the customer's email address. The information in this message can be short and should explain that the customer must agree to receive emails regarding your company and that he or she may choose to opt out at any time.
Create landing pages that will attract people searching for something specific. Landing pages are built to present and showcase an event or product. The pages should also be indexed with highly specific keywords, making them easier to find and more likely to appear in related searches.
Social media platforms are also helpful places to find new leads. For example, you can leverage LinkedIn, Facebook and Twitter to promote an event, document or webinar. Some platforms offer lead-generation tools able to create look-alike audiences based on your followers and other information you may already have.
The effect of this approach is completely different than solicitation. Here, technology works like a net that catches people who show interest and filters others out. However, procuring those leads is not the end of the story. Success requires following up and understanding that this relationship is quite different, making it imperative to nail down your approach.
3. Know Your Customers
Due to the wealth of information available online, customers are much more knowledgeable than they were in the past. They have already shopped around when they reach your website. They have also read blog posts, reviewed comments from other customers, and have a better idea of your products, services and capabilities. So, they have price expectations based on their findings.
Consequently, the customer expects (at least) the same level of knowledge about their needs on your part, since you have much greater access to industry analytics and customer demographics information. Therefore, asking the customer's basic information—like company size and revenue—is considered a faux pas in the web-generated relationship.
Additionally, you must ensure that your CRM integrates data that will provide all basic customer demographics information and more.
Today, your company's sales representatives should not only see information about the prospect (company name, number of employees, revenue, etc.) but also people they know, schools they went to, companies they worked for and more. This information is now richer than ever, and proof of knowledge on the sales representative's end boosts their credibility and furthers their business development skills.
4. Utilize Sales Insights
When it comes time to decide whether or not to invest in one specific customer over another, sales professionals rely mostly on instincts. Nevertheless, it is nice to have true indicators to help make the decision.
To the rescue comes the data, as analytics are not confined to opportunities in the pipeline. CRM systems use machine learning and mathematical science to enrich contact profiles, allowing you to examine relationship health and generate a reliable lead score.
Sales insights gathered through predictive models that score and prioritize leads enable sales and marketing to know in advance which consumers and business are most likely to purchase their products and services. In this way, CRM becomes an intelligent tool that provides sales representatives the information they need to build strong, effective customer relationships.
Your company can evolve toward a more modern business development model when you utilize sales analytics and insights gathered through the resulting data. CRM elevates business development by allowing your sales team to deliver new value-added information to prospects and simplifying the decision-making process. After all, why merely drive your business development when you can turbocharge it.