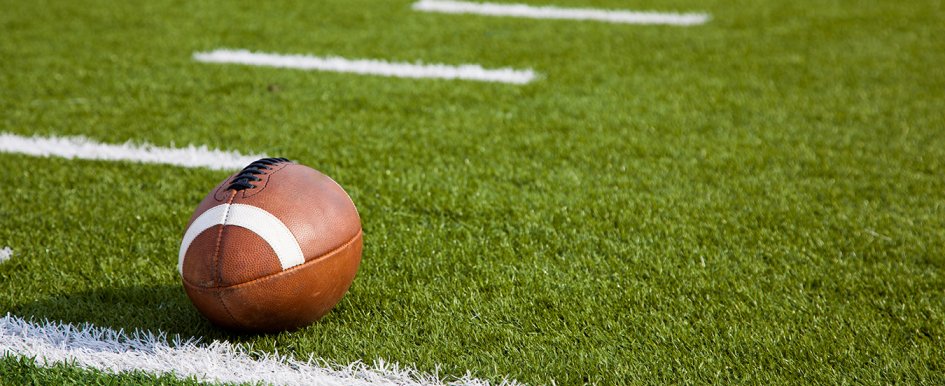 Borrow practices from a winning playbook to outmaneuver your competition
Disclaimer: As a die-hard University of Florida football fan, the following fact is painful for me to hear—let alone write.
There is another team in college football's Southeastern Conference that has fielded one of the greatest football legacies ever—The University of Alabama's (UA) Crimson Tide has continually held a top ranking and serves as the pinnacle of collegiate football.
However, if you watch the press conference with UA Head Coach Nick Saban after a big win, you would think you were watching the losing coach's closing statements. Pronouncements like, "We made too many mistakes," or "We could've tackled/passed/run better in the third quarter," are typical phrases Saban utters.
Alabama is one team that consistently earns the term "legacy," epitomizing its long-term chronicles of success. But short of an amazing and dynamic playbook, many strategies to the team's success are not secrets. In fact, they are the same strategies construction organizations should attempt to replicate.
1. Become a Magnet for Talent
College football has the dubious distinction of undergoing an annual onboarding process due to the graduation or early exodus of athletes. Superior athletes often average 2 years of starting time before they are gobbled up by the NFL draft. As a result, the collegiate recruiting process is a grueling and time-consuming one that continues throughout each year, culminating in a series of signing days.
Without fail, the Crimson Tide achieves a top rating in terms of the caliber of athletes they sign for every position. Success attracts the best.  Whether the recruits are promised playing time, top training facilities or even the premier stage on which to play during the season, UA leverages its winning ways to serve as a magnet for the next generation of offensive and defensive stars.
All college teams have the same number of scholarships and field an 85-person roster, so competition is fierce for the top talent. Success attracts the best. Does this sound familiar?
Interestingly enough, only 11 people are on the field for a specific team, yet the best players clamor to be a member of the Crimson Tide. With over 100 top-tier universities vying for the nation's best athletes, UA has a competitive advantage. Likely, the speech on an Alabama recruiting visit goes something like this: "Join our team, and every year you will be in a position to play for the biggest trophy."
Imagine the possibilities for a construction organization that not only has its choice of the best projects, but also enlists the services of the best people available, working together in an environment that breeds better business.
2. Use Technology & Data Insight
Whether they are worried about the number of yards after the catch or the time of possession, data junkies can become immersed in a world of comparative statistics. However, the Crimson Tide took this affinity for data to a new level several years ago when they became one of the leading users of wearable technology. Small GPS receivers were attached to players during practice to determine their level of exertion. As players' efforts were transmitted, coaches could examine trends relative to overall stamina.
UA is not the first to use groundbreaking technology. However, there is definitely a correlation between the team's ability to use the data gathered and the making of strategic and tactical changes. For instance, coaches can monitor not only how the heat is affecting the players physically, but they can also use the resulting predicative index to substitute fresher players into the game.
Using wearables in the construction industry is not a novel idea, but consider the various ramifications it has for the industry. Safety can be monitored and productivity can be measured in real time. The data can then be analyzed to the same degree (or higher) with which football coaches review game film.
3. Refuse to Become Complacent
Some argue that Saban is arrogant. However, there is always a fine line between arrogance and confidence. For him, it might be confidence shaping his belief that his team should not merely win, but rather, win with conviction.
Simply going through the motions against a lesser opponent is not enough. For example, you should not assume that the conditions of today will be the same tomorrow. In other words, don't become complacent. In the construction industry, operating successfully in a strong market today should not be confused for business genius.
It is easy to be complacent in a strong construction environment; but it only takes a moment of reflection on the Great Recession to remind all of us that winning doesn't always come easy. Rather than operating like a champion who has reached the highest heights of success—and will, therefore, always be successful—plan, train, monitor and execute like a best-in-class firm every day. The season (hypothetical and theoretical) is short, and every game or project counts.
The run-pass option (RPO) is a variation on a strategy that leverages an athletic quarterback slightly differently from the previous play during each possession to keep the defense guessing. Good offenses evolve as necessary, which is part of the genius of the Crimson Tide. Adjustment is a never-ending aspect of the game, and even the season. Construction is no different.
Too often, businesses become fixated on the latest trend and fail to make it their own or implement it with precision to drive business excellence. In a world of competition, the Crimson Tide seems to thrive on its tried-and-true playbook, revising as needed, to provide the right version of the play for the situation.
Once again, none of these methods would be considered secrets, but rather the effects of an extremely disciplined approach to a select group of principles. In the end, construction businesses would be best served to study these habits and incorporate them into their corporate strategy.