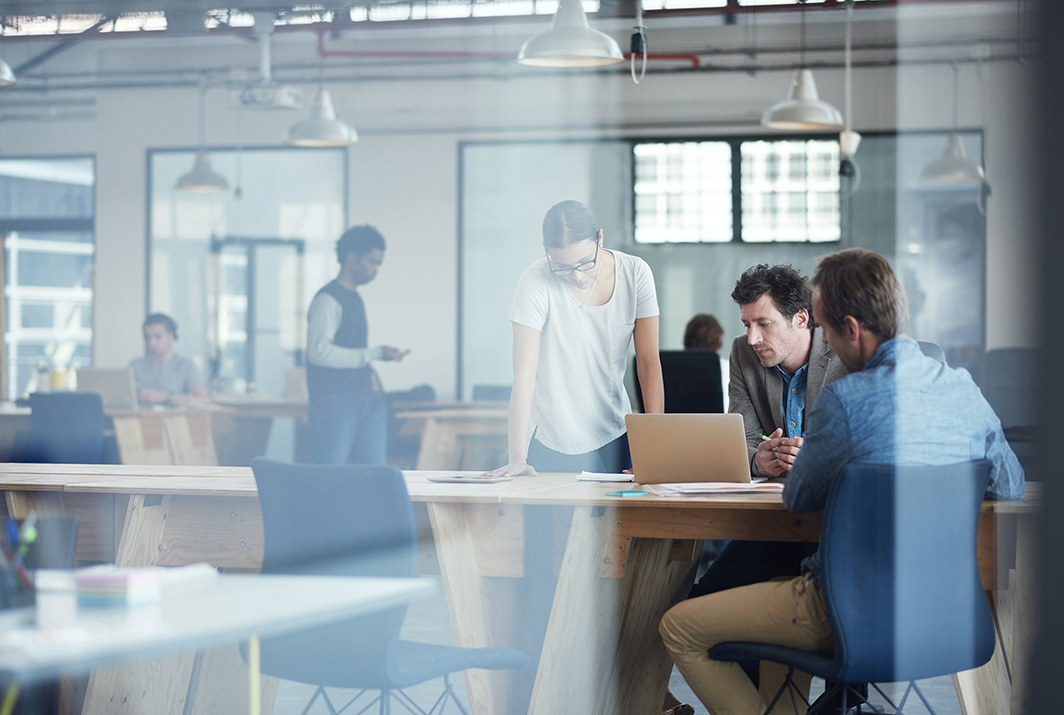 The guide to building your all-star advisory team
Let's consider that you operate the best construction business in the city, the geographical region or the country. You have no employee problems, no sales problems, projects never miss deadlines, projects are completed under budget and the company cash flow requires daily trips to the bank.
Even though you may have reached the height of success within your industry, it's not about how much money you make. It is how much money you legally and ethically keep. To keep the money you have worked so hard to earn, it is essential to surround yourself with a team of experts. The following are 10 experts and professionals that you will want on your team to ensure business success.
1. Business attorney
Most people don't hire an attorney until they have some type of trouble or problem. Then they start looking for someone who can represent them. Business owners need to work with an attorney who specializes in business and understands the construction industry. You shouldn't be working with a divorce attorney, a real estate attorney or a generalist, but an attorney who truly understands how business works and can advise you properly on a wide range of business subjects. If you are using your attorney properly, you should seek his/her counsel on business matters, contracts, employee relations and any other legal issues before they impact the business in a negative way. The attorney's job is to advise you in making the right business decisions that will prevent you from having legal problems. The attorney should be there to support you for those unfortunate situations in which you need to be defended. The right business attorney will help you avoid potential legal situations from becoming something more than they need to be.
2. Certified public accountant (CPA)
This should not only be someone who completes your annual tax returns, but also someone who is going to use the tax law to legally and ethically take every deduction possible so you can pay the least amount of income tax possible. The CPA should be there to advise you with your business operations, explain your profit and loss statements and give you general advice that will help you prosper long term. You need a CPA who stays current with the tax laws, and who knows what deductions you can and cannot take to minimize your taxes.
3. Certified financial planner
Ask yourself: What am I going to do with the money I will earn from my business? A certified financial planner or advisor can keep you from making bad investments and assist you in realistically attaining the financial lifestyle you want. Keep in mind that people may refer to themselves as financial advisors or planners, and want to sell you stocks, insurance policies or other types of investments. Find a true financial planner who is certified with the right credentials.
4. Business insurance agent
You may see advertisements on television about how you can save money by buying insurance online. When leading a construction company, though, it is best to have an in-person business insurance agent. As a business owner, you need an industry professional who can guide you in buying the right insurance for your business with the right amount of coverage. Insurance is something you never want to use, but you won't know if you and your company are protected unless you have an unfortunate event. Make certain you are adequately covered by using a licensed insurance professional who understands your company's specific needs.
5. Banker
As many industries are going through changes and disruptions as to how the business is transacted, banking is no exception. Banking is not as personal as it was in the past. Still, you want to find a bank that will give you an opportunity to know who your banker is and work with one that wants to know about you as a business person and contributor to the community. As a business owner, you want to build a strong relationship with the banker, so if you need a business loan, you already have credibility. You may want to consider opening a line of credit for your business when you don't need it. You don't have to use the line of credit, but it will be there when you need to borrow money. You will already be approved, and it will be just a matter of transferring money from the line of credit to your business checking account.
6. Business consultant or advisor
A true business consultant is an objective visionary who can guide you, keep you grounded, prevent you from making business mistakes and keep you focused. He can also act as a sounding board when necessary. This is someone who can take all his/her business experience to help you with strategy about your business plans, issues and goals. This is how you will get the most out of your business. A business consultant can advise you in nearly every aspect of your business except legal, accounting, insurance, banking or financial planning. The right business consultant can be key to your personal success.
There are several other business experts you may want on your team in order to operate your construction company in the most efficient way. The following team members will help you manage a more profitable and efficient organization.
7. Recruiter
If you are a large enough company, consider hiring an in-house recruiter. This person will help find, hire and retain employees based on your company's specific needs. The other option is to utilize the services of a recruiting firm specializing in the construction industry. This will give your company a competitive edge in today's marketplace. The right recruiting partner can take away some of your stress in the constant search for good employees, from entry to management levels. You are in the people business, regardless of your construction specialty. Without the right people, there is no business.
8. Payroll service professional
Many business leaders find it useful to engage a professional payroll service. It takes the worry out of processing payroll, making the proper deductions and filing appropriate tax return information related to company payroll. It's quick, easy, affordable and it reduces accounting errors. If you don't opt to use a payroll service, consider payroll software built specifically for the construction industry.
9. Information technology
You cannot run your business without computers and high-tech communication. Clients demand quick turnaround when answers are needed to make decisions and for your company to keep projects moving forward. That is why you need an expert to maintain and update your computers and communication systems. Also, having the proper construction software helps you operate your business, understand costs and run a more profitable, streamlined business.
10. Marketing
Professional marketing people can help your company stand out in today's mobile, connected world. Whether it is on social media, a responsive website, business cards or brochures, it takes more than word of mouth to grow a successful business.
Finally, remember you are an expert, too. As a business owner, continue being an expert by taking care of yourself both during and outside of the business day. Be active in trade associations. Allow time each day to think through your business vision and strategy. Doing so will keep your business successful in the long term.