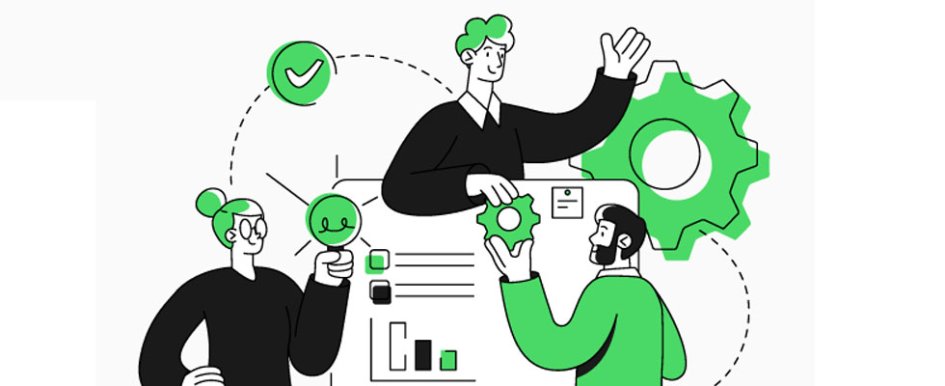 How to read the signs & know when to seek a better solution
Thursday, July 23rd, 2020
The United States construction marketplace is the largest in the world, according to Statista, with project levels expected to remain near recent highs, as reported by the 2020 Dodge Construction Outlook. Even in the face of the unprecedented current challenges to businesses globally, this means that many construction organizations nationwide are finding themselves poised for growth.
For many larger construction firms, the pursuit of expansion is part of everyday life. Yet small and midsize organizations may find it more challenging to grow workloads, staff and revenue while continuing to turn a comfortable profit and remain hands-on throughout the life cycle of every project.
This is especially true when organizational demands overcome the ability to efficiently manage the office operations and field work of multiple project teams at once.
Consider the role of construction accounting software. Most firms select a basic program when they first launch operations. At that point, it is a good choice—affordable, easy to set up, and satisfactory when it comes to handling the billing, payroll and payment needs of a smaller business.
However, the product's limitations are likely to become increasingly apparent as companies grow with new clients and staff. The ability to customize reports and generate deep dives into project analytics may not be available with lower-end system functions.
In addition, few solutions offer the scalability and mobility required by today's evolving "anywhere, anytime" world, nor the capability to merge data from other software products into one centralized file for real-time access.
In short, there comes a time in the life cycle of every growing contractor and developer when that "standard" accounting product is simply not enough—a time when a full enterprise resource planning platform (ERP) makes sense as a tool that can support virtually every aspect of an expanding operation. Several clear signs can help determine when that moment has arrived.
1. The Company Has Become Multiple Entities
There are many reasons why a corporate structure may need to become more complex. For example, a developer that manages its own properties may want to track projects as separate entities during the construction process and after build-out.
The company's business software should accommodate multiple entities while still providing an overall view of the business's finances.
2. Customer Relationships Require Closer Management
A robust ERP system with a fully integrated customer resource management (CRM) platform can function as the single storehouse for all documents and agreements. Additionally, ERP integrates with email, so all related conversations and transmissions are in one shared repository.
3. Business Needs Greater Control Over Production & Inventory
The capability to track inventory across all locations is essential to timely delivery and efficient operations.
The best ERP products provide the flexibility to choose a method and to change over time. Systems should be intuitive, making proactive inventory replenishment suggestions.
4. Time Is Wasted on Duplicate Data Entry
As companies mature, they often need to add more powerful payments processing, CRM, marketing automation and business analysis tools.
A robust ERP system built on open application programming interface (API) standards enables dissimilar software applications to communicate with each other and dynamically share data, eliminating the need for duplicate entry.
5. Deeper Business Insight Is Needed
An accounting system should help its user manage a business and improve performance. Look for ERP software that enables the setup of visual, intuitive dashboards containing widgets that track key performance indicators and applications from inside and outside the organization. Users should be able to quickly access and track critical data.
6. The Software Lacks Customization Capabilities
Business software should adapt to a business, not the other way around. Taking advantage of functionality that enhances profitability, requires a move to an ERP platform that offers customization, and delivers new property technology features and innovations that can radically enhance the way the whole business is run.
7. The User Is Seeking True SaaS System Benefits
True software as a service (SaaS) provides access anywhere, anytime on any device. A modern cloud ERP platform allows access to applications from any web-enabled device, without installing software.
8. There Are Not Enough User Licenses
The software's user capacity may initially have seemed like more than enough. But as a business grows and adds locations and head count, it may run through those licenses quickly.
And this may not even take into consideration the need to provide limited secure access to users.
9. Support Documentation Doesn't Provide Straight Answers
Industry expertise is a key driver for success and is not likely to be achieved with a generic FAQ. Subscription to a cloud-based ERP will likely come with the ability to work with a highly trained and experienced value-added reseller (VAR) that knows how its client needs to use the system and what outcomes its client expects.
Further, a VAR can provide training for employees and quickly get them up to speed.
10. Potential Investors Might Not Take a Business Seriously
Looking for investors and limited partners? Congratulations! But know that a basic accounting system offers a limited audit trail behind a user's accounting data. Many experienced investors will tell a smaller business to migrate to a "real" system before coming back to reapply for funding.
Construction businesses that are ready to take that next step in terms of capital, multiple properties and multiple revenue streams will be expected to show they are keeping professional financial records, too.
Success in the industry today demands immediacy and accuracy. The most robust ERP solutions enable users to update everything from financials to specific project details in seconds, for instant retrieval from virtually any office computer or connected mobile device. The value of and need for this type of seamless remote access capability has become highly apparent in light of recent events.
These cloud-based solutions help authorized personnel to simply drill down from the most complex to the simplest details. Yet despite the clear benefits, the idea of switching from an entry-level accounting system can be overwhelming to some. Beyond cost, "user acceptance" is always one of the most difficult challenges to overcome.
The good news is that unlike the often clunky and wholly disruptive implementations of the past, suppliers are now working with business owners to offer layered adoption strategies based on a company's most pressing requirements and goals. The staged implementation of additional features then builds upon the initial core competencies.
Don't let the fear of the unknown get in the way when the time comes to upgrade. Fully functional, affordable options exist for growing contractors and construction business owners seeking ERP solutions that meet both current and future productivity needs.