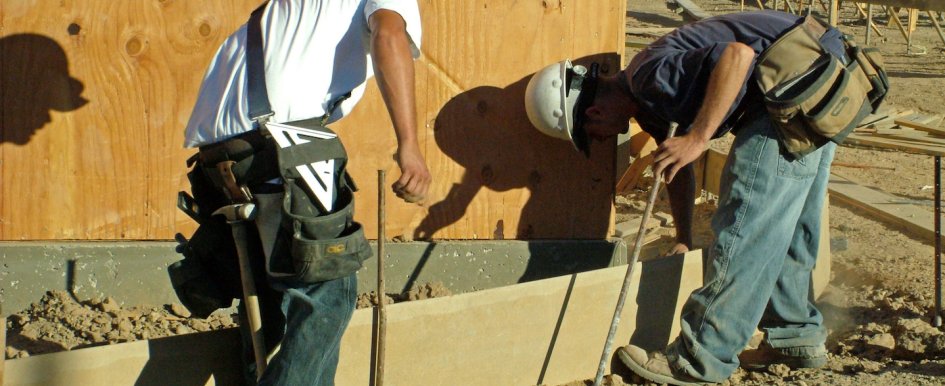 The contact tracing tech that's helping workers navigate the new normal
The jobsite we once knew—pre-COVID-19—was packed with meetings and personal interactions that we hardly considered risky until now. Today, we live in a world where the health and safety of our employees is not only a priority, but it's also a major factor contributing directly to the well-being of those in our communities, cities, states and beyond.
To take a closer look at how the jobsite is changing, Construction Business Owner (CBO) talked with Robert Costantini, chief executive officer (CEO) at Triax Technologies, a leading provider of technology for the connected jobsite. Costantini has over 30 years of experience with public and private high-growth technology and industrial companies, most recently as the chief financial officer at ORBCOMM, Inc., a global technology innovator in industrial Internet of Things (IoT). Triax Technologies helps companies in challenging work environments to operate safer, faster and smarter by providing intelligent, innovative technology and real-time data collection and analytics that is focused on workers and jobsite risks. 
As construction technology continues to boom on projects across the globe, these IoT solutions add even more capabilities to the jobsite's expanding tech portfolio. Read below for more from Costantini about the use of IoT in a new contact tracing solution for the jobsite, and how it can help both employers and employees move forward.
CBO: Tell us about Triax Technologies' focus on IoT and wearable solutions for construction, and its flagship products/solutions.
RC: Our IoT platform is a communications hub specifically designed for construction, oil and gas, energy, heavy industrial and other challenging information technology (IT) environments. The flagship Spot-r system elevates worksite visibility, safety and security and reduces risk by connecting workers, equipment and operations through a scalable, minimal infrastructure network; wearable and sensor devices; and a cloud-based dashboard. It gives firms real-time, data-driven visibility into site access, worker and equipment location, manpower, safety incidents, and evacuation and muster procedures, so they can gain actionable insights to streamline processes, and improve safety and productivity. 
In April, we launched Proximity Trace, an IoT solution that provides proximity distancing alerts and contact tracing for the workplace. The solution addresses a critical need right now—providing added protection to help minimize exposure for essential workers during the COVID-19 pandemic, and helping contractors get workers back to work safely, while addressing recommended guidelines to get back to work, such as social distancing practices and contact tracing.
CBO: How did Triax develop Proximity Trace? Was it derived from recent COVID-19 concerns, or was it already in the works?
RC: We developed Proximity Trace in response to the COVID-19 crisis to assist essential jobsites with social distancing and contact tracing efforts, as well as provide a means for contractors to get workers back to work safely. In talking with our customers, including Gilbane Building Company, we recognized a critical industry need to keep workers safe from COVID-19 exposure on the jobsite.
CBO: What problem(s) does it help to solve for workers using it? What are the benefits to companies that implement this solution on their projects?
RC: Proximity Trace addresses workers' need to minimize their exposure by maintaining safe social distances on jobsites, and provides an automated way to identify close contact worker interactions for contact tracing if someone tests positive for COVID-19. We believe the alarm emitted from the wearable sensor will help workers remain cognizant of what a safe social distance looks like, allowing them to focus mainly on the task at hand. We hope that with this tool everyone can work together to help keep jobsites safer during the active crisis and get workers back to work safely as things stabilize.
CBO: How does Proximity Trace work? Who is the user of this product? 
RC: Proximity Trace consists of a wearable sensor (TraceTag), affixed to a hard hat or worn on a lanyard or clip, that detects close contact interactions. An audible and visual alarm is triggered on workers' TraceTags when they need to adjust their proximity to other workers for a safe social distance per the Centers for Disease Control and Prevention (CDC) guidelines. Workers also have the ability to disable the alarm for a specified period of time for acceptable close contact work, enabling them to focus on the task at hand. All worker interactions, including their duration, are collected on the sensor and transferred to the cloud via gateway devices on the site, for access in the Triax Proximity Trace dashboard.
Because these interactions are passively collected and digitally stored in our dashboard, they enable seamless contact trace reporting in the event of a COVID-19 exposure on-site. The report identifies all close contact interactions the infected worker has had, and the aggregate amount of time of each interaction over a specific time period. It is up to the contractor to determine who has access to view reports.
Our customers are typically general contractors or project owners who are adopting Proximity Trace from an enterprise perspective encompassing one or more sites, and every worker is provided a TraceTag so they can manage their proximity to other workers, helping to protect themselves from COVID-19 exposure. 
CBO: How can the data from Proximity Trace help workers/teams work through challenging conditions now? How might workers/teams have handled the problem(s) before?
RC: This system is designed to do two things really well that we didn't necessarily have a need for prior to COVID-19: proximity alerts for social distancing in the workplace, and digital contact tracing. 
In addition to helping reduce exposure to COVID-19, Proximity Trace can quickly and accurately identify individuals who were in close proximity to someone who tested positive. With this capability, contractors can decide who needs to be in mandatory or precautionary quarantine per CDC guidelines, and whether the site can continue to operate safely without the need to shut down the entire operation.
The social distancing and contact tracing capabilities also help construction business owners meet some of the key criteria outlined by the government to bring workers back on the job more safely as they move to full operational status.
CBO: Google, Apple and others also offer solutions in the same space. What are some of the main differences in these technologies?
RC: Regarding Google, Apple and others, they are offering smartphone, app-based solutions which can offer some benefits because of their ubiquity but also introduce several challenges. One of the biggest concerns is around privacy due to the constant tracking of personal data. Our device is only collecting and storing close interactions on the jobsite. Second, on construction sites and a lot of worksites, smartphones are not allowed or are unwelcome because they can be distracting and cause additional hazards in some of the most dangerous work environments. Additionally, smartphone solutions will require an individual to opt-in in order to allow close contact information to be captured. In contrast, our devices will only be used on the jobsite to communicate with other workers' devices. 
CBO: How do you see the construction jobsite changing as we move through the pandemic? What will become of the practices we once knew?
RC: The health and safety issues caused by the COVID-19 pandemic will likely alter the way we work for the foreseeable future, across all industries. Most construction firms have adopted new practices, such as increased hygiene and social distancing procedures, which will become an integral part of the new safety culture.
We will also see major changes in the way construction sites are run and how projects and schedules are managed. Most sites are already managing worker density by utilizing smaller crews, and I believe you'll start to see work distributed over several shifts. 
CBO: What are your recommendations for construction business owners when it comes time to move past social distancing?
RC: Construction business owners should continue to adopt best practices and automation to enable the optimal health and safety of their workers. Having the ability to collect data from the field to provide insights should be embraced, which will benefit owners in normal times and times of crisis, alike. Also, because working with smaller crews and split shifts may greatly impact productivity and extend project deadlines, it's important that construction business owners find new ways and technologies to increase productivity as they return to full operations.