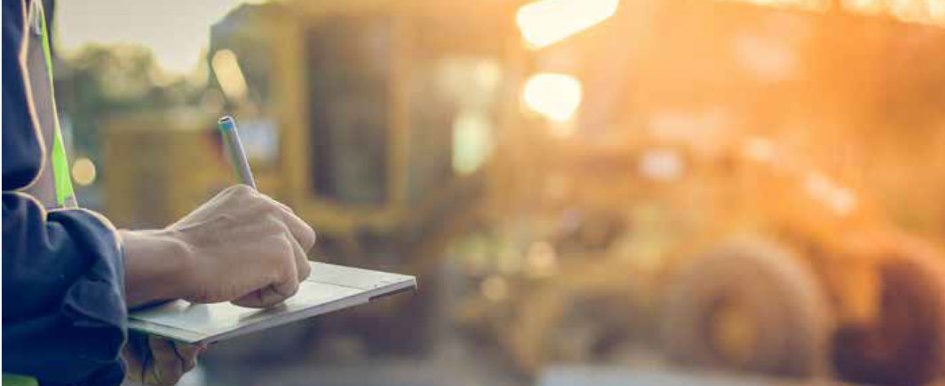 How you can take a strategic approach to safety innovation on the jobsite
Establishing and maintaining a best-in-class safety program is a business imperative for general contractors. In addition to protecting workers, mitigating risks and minimizing downtime, cutting-edge safety initiatives are critical to helping companies remain competitive in an industry faced with a labor shortage and increasingly-complex projects. The good news is that emerging technologies, including those leveraging the internet of things (IoT), are greatly supporting and advancing these efforts by providing full visibility into site operations and activity, allowing contractors to identify hazards before accidents occur.
Operate Using a Real-Time View
Whether you are a construction owner with 500 or 2,500 employees, there is no greater responsibility than ensuring that each worker returns home safely. Traditional safety identification, documentation and response methods insufficient to keep up with the complexities and challenges of a modern construction site, and yet, the majority of builders still rely on sight checks alone to check for potential problems, paper logs to record safety information and air horns to signal an evacuation. Until recently, there has been no immediate way to know when someone is hurt, leaving the injured worker to shout for help or depend on nearby workers to track down safety personnel.
Fortunately, new technologies are connecting workers with safety personnel and both on- and off-site supervisors, managers and owners with the information they need to mitigate risks. Sensors, wearables and drones are providing a remote, bird's-eye view into what is happening on-site.
Wearable devices, for example, detect if a fall event has occurred and send automatic notifications to designated personnel, streamlining identification processes and improving overall response; environmental sensors monitor air quality and temperature, signaling when unsafe values outside the normal range are present; and proximity sensors help avoid collisions by detecting objects in front of moving vehicles. Drones are also being used to gather visual site surveys and generate hazard analysis more accurately, safely and affordably than was ever possible on the ground.
Together, these technologies are helping to eliminate delayed knowledge of a risky behavior or scenario and communication gap between a safety incident and personnel response. With this influx of valuable field data, lagging indicators are turned into real-time indicators that can be used to predict and prevent safety incidents.
Develop an Innovation Strategy
With new solutions hitting the market, and limited human and financial resources, the process of evaluating and implementing a new technology can feel overwhelming. IoT-enabled solutions for the jobsite are here to stay, and leading contractors have embraced this by developing innovation strategies across their organizations. Boston-based general contractor Suffolk, for example, has developed "smart labs" that focus on identifying, researching and testing emerging technologies nationwide. By championing innovation and taking an integrated, almost scientific approach to the growing construction IoT, the company is able to expand its technological toolbox while continuing to advance its lean construction, safety and quality assurance initiatives. Developing an innovation strategy is key to best taking advantage of the latest technological advances. Following are four practices for developing this strategy.
Promote a culture of innovation—Encourage employees to identify current challenges and areas for improvement.
Identify problems and solutions—Identify how system site control, enforcement of safety procedures and emergency preparedness can be improved. Write down example cases with expected results and use them to establish evaluation practices.
Test hypotheses on-site—Devote resources to generate solutions at the jobsite to observe how system administrators interact with the system in the field.
Track results—Determine the difference IoT has made over 30, 60 and 90 days. Then, gather recommendations for possible next steps.
Contractors who take a strategic approach to research, development and testing in the field are well positioned for long-term success. By following a standard template, every experiment becomes an opportunity to refine processes and best practices. By engaging workers in the process, construction owners can ensure a solution that makes sense for their daily needs and realities, while garnering a collaborative culture. Because workers are the ones who experience risks on a daily basis, they should guide each new safety initiative, training program and purchasing decision.
Gain a Competitive Advantage
Ultimately, a safer jobsite is a more successful jobsite; it improves worker morale, while reducing time off due to injury, administrative burden and unpredictable costs. With new tools to report hazards, identify risks, alert and enable a quick response to potential injuries, project leaders and crews can elevate their site safety practices. These new technologies give construction owners and other key industry stakeholders a real-time, data-driven view into ongoing and historical safety, quality assurance and project performance. By leveraging these new capabilities, you mitigate risks, improve processes and enhance the overall bottom line for your business.